Instant Pot Seafood Recipes 2023
by Rick Goldman
Introduction
Do you love seafood? I love them so very much! I remember how I gained serious weight eating fried potatoes and seafood. I can't get enough of it. So, out of my love, I will share with you some instant pot seafood recipes. These are very delicious, and you can make them at home without too much trouble. Besides, if you do these recipes at home, you will save a lot of money. Seafood at restaurants is very expensive. So, let us get ready for some creative kitchen time!!!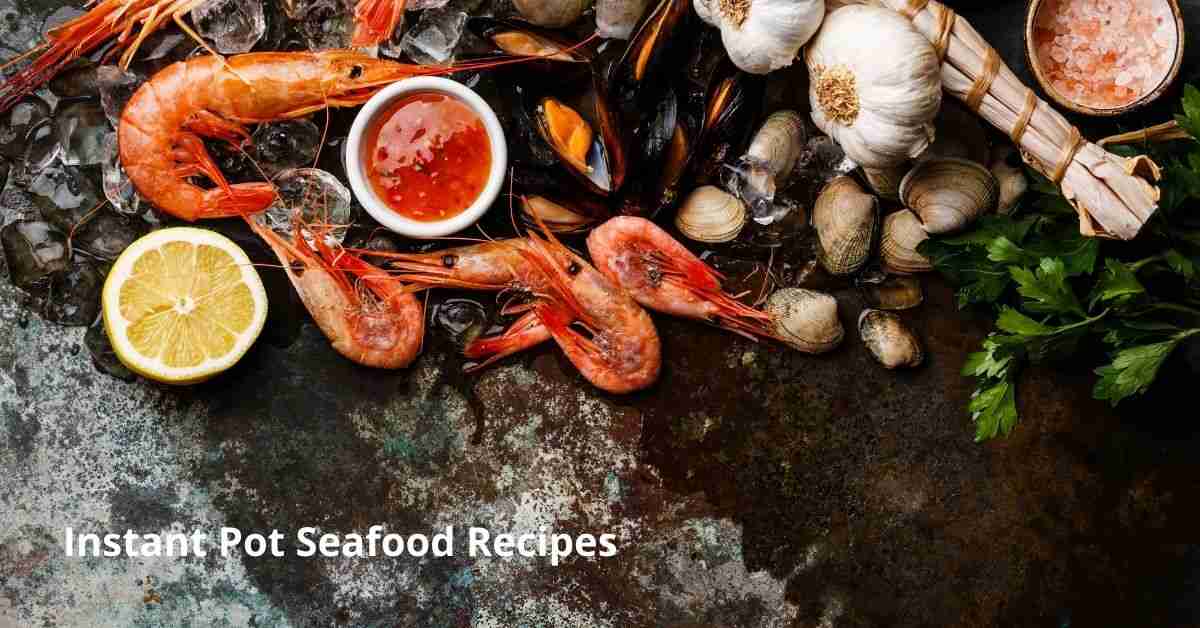 Orange Roughy with Zucchini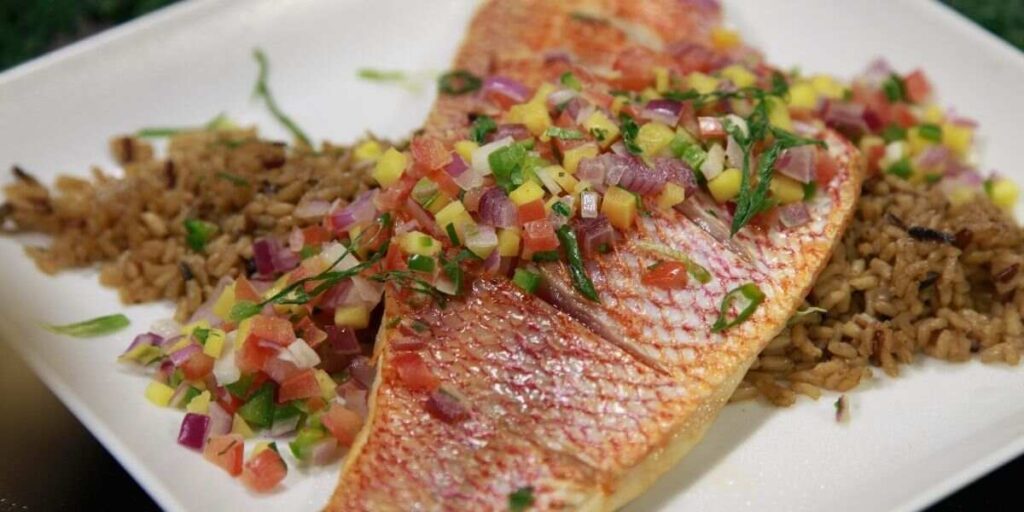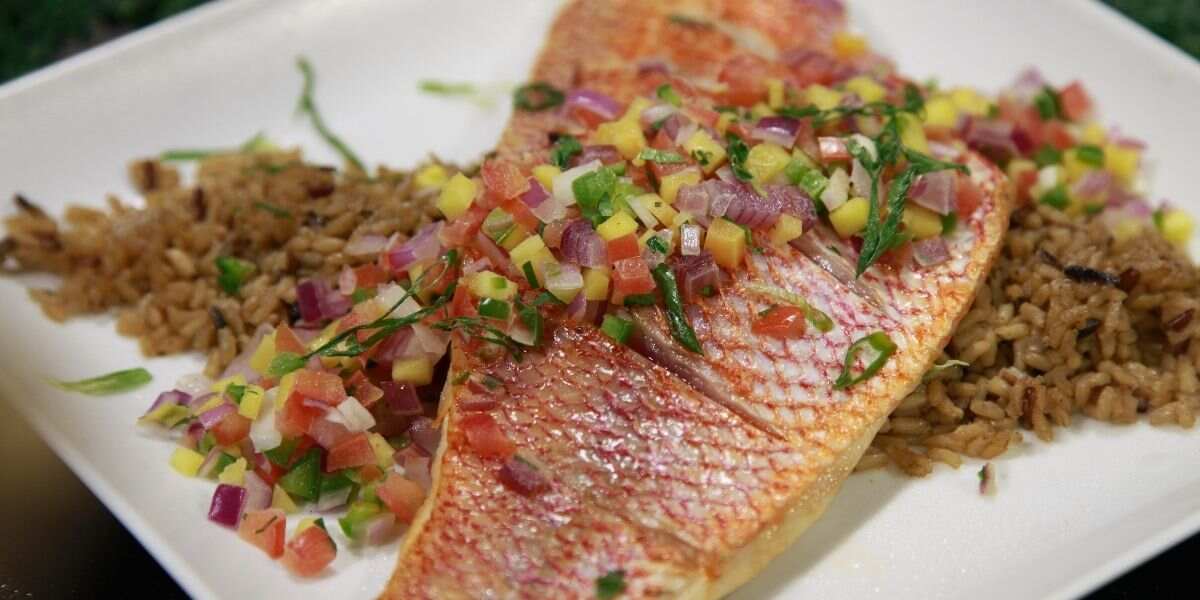 Ingredients
Water – 1 cup.
Thinly sliced zucchini – 1 large.
Fillets of Orange Roughy – 2, Cubed.
Juice of 1 lemon medium.
1 teaspoon of salt.
0.50 teaspoon of black pepper ground.
4 tablespoon of butter – unsalted.
2 tablespoons of fresh parsley – chopped.
Instructions
Put water into your instant pot. Set the steamer rack.
Zucchini goes to the steamer rack – placed evenly. Orange Roughy fillets go on a zucchini layer.
Spread the juice of a lemon over the fish.
Season with ground pepper and salt.
Place the butter evenly by cutting into small pieces over the fish.
Close the lid. Set a timer for three minutes. After three minutes, release the pressure by hand.
Carefully open the lid.
Get a plate and set the zucchini and fish. Garnish with chopped parsley. Serve while hot.
Honey-Mustard Salmon with Rice and Vegetables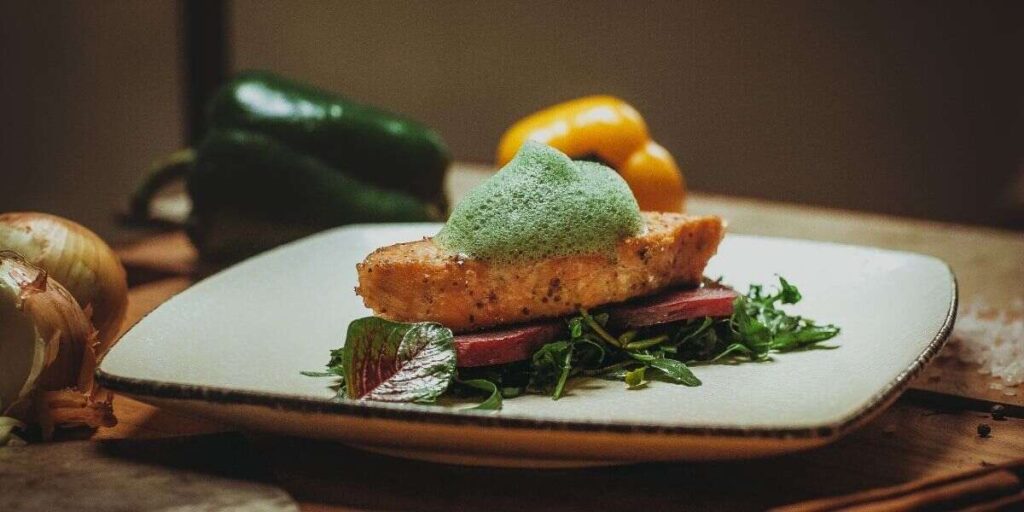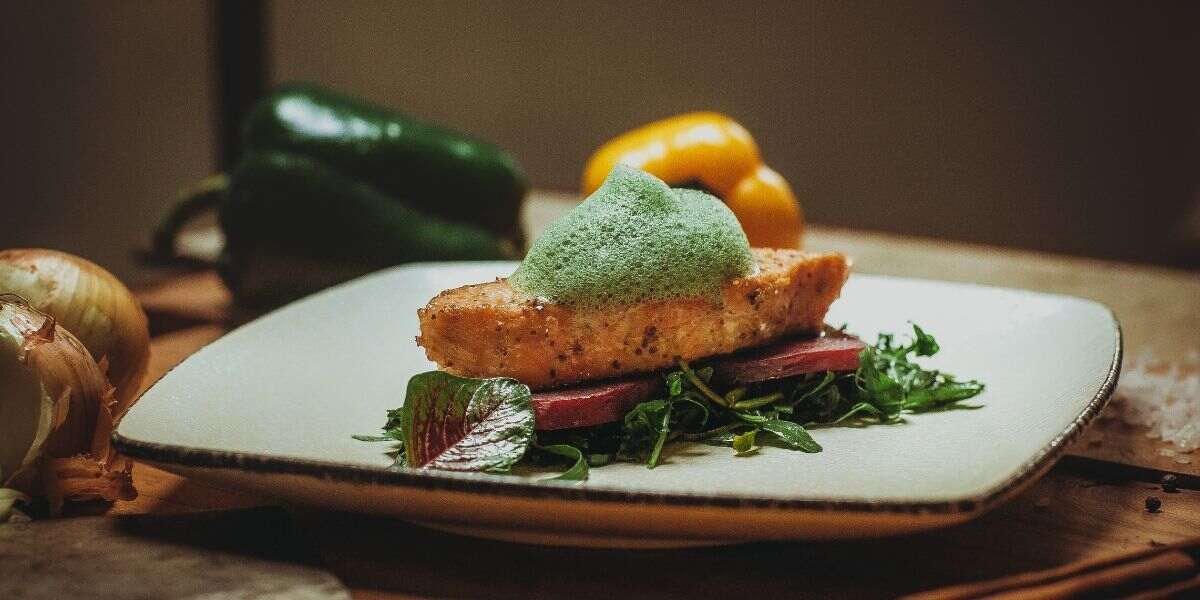 Ingredients
1 cup of basmati rice – long-grained – adequately cleaned and drained.
1 cup of onion – diced.
1 tablespoon of vegetable oil.
1 teaspoon of salt.
1.25 cups of water.
1.50 cups of carrots and peas – frozen.
2 tablespoons of mustard paste.
1 tablespoon of soy sauce – reduced-sodium.
1 tablespoon of honey.
2 cloves of minced garlic.
0.50 teaspoon of salt.
1 pound of fillets of salmon – skinless.
Instruction
Soak rice for 20 minutes. Clean with water until the water runs clear. Then drain the water.
Take your instant pot. One by one, add water, salt, oil, onion, rice, carrots, and peas. Remember not to stir.
Take a mixing bowl. Take soy sauce, mustard paste, honey, garlic paste, and salt. Keep mixing with a whisk until smooth.
Place a steamer rack in the instant pot. Place the fillets inside a heat-proof pan that fits inside the instant pot and pour the sauce over the fillet. Place the rack on the steamer rack. Close the lid of the instant pot.
Cook at a high-pressure setting for four minutes. When the cooking is done, let the content sit in the steam for 10 more minutes. After that, slowly release the pressure.
Remove the pan. Remove the rack.
Set four plates and distribute the rice evenly. Distribute fish fillets evenly. Now slowly pour the sauce over the fillets and rice evenly. Now serve while hot.
Shrimp Gumbo
Ingredients
0.25 cup of oil – vegetables.
0.25 cup of flour – all-purpose.
4 stalks of celery – chopped.
1 yellow onion – large peeled diced.
1 bell pepper – green seeded diced.
2 cloves of garlic – peeled minced.
1 can of tomatoes – diced.
0.25 teaspoon of thyme dried.
0.25 teaspoon of pepper – cayenne.
2 leaves – bay.
1 tablespoon of filé powder.
2 teaspoons of Worcestershire sauce.
4 cups of Seafood Stock.
1 pound of smoked sliced sausage.
1 pound of shrimp – medium-sized peeled deveined.
0.25 teaspoon of salt.
0.25 teaspoon of black pepper – ground.
2 cups of long-grain rice – cooked.
Instruction
Take a pan. Heat your oil. Now put the flour in and stir in low heat until the color is medium brown.
Now add tomatoes, garlic, pepper, onion, celery, and stir cook the vegetable until they are tender.
Next, add stock, Worcestershire sauce, filé, bay leaves, cayenne, thyme, and keep stirring well. Keep eyes open so that nothing is sticking to the floor of the pan. When the stock is smooth and nicely mixed, add the sausages.
Pour everything from pan to instant pot. Close the lid to seal the steam.
Cook for eight minutes. Next, manually open the lid to do a quick release of the steam.
Season the shrimp with salt and pepper. Next, put the seasoned shrimp in the instant pot.
Close the lid and cook for a few more minutes to cook the shrimp. Then shut down the pot and remove the bay leaves.
Serve hot on top of rice set on a platter.
Shrimp with Tomatoes and Warm Spices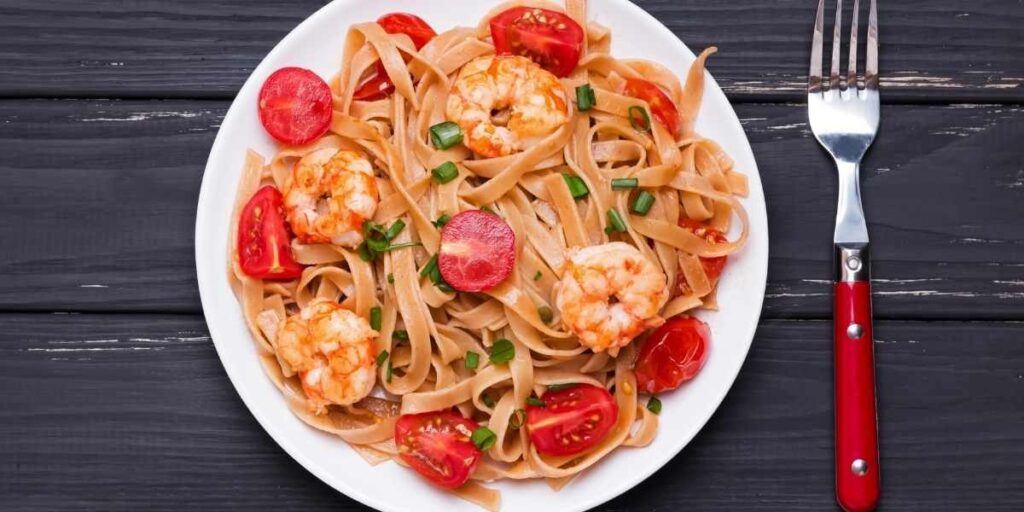 Ingredients
1 pound of shrimp – large.
Minced garlic cloves – 5.
1 teaspoon of lemon zest – grated.
Salt.
Ground Pepper.
1 Seed, stemmed, chopped bell pepper – red or green.
1 chopped onion – small.
1 tablespoon of Ras-el-Hanout.
Half teaspoon of ginger – ground.
1 can of whole tomatoes – peeled coarsely chopped, keep the juice separately.
A quarter cup of brine-cured pitted black or green olives – coarsely chopped.
2 tablespoons of coarsely chopped parsley – fresh.
2 scallions thinly sliced.
Instruction
Get a mixing bowl. Season the shrimp with pepper, a quarter teaspoon of salt, lemon zest, one teaspoon of garlic powder, one tablespoon of olive oil, and toss to marinate evenly. Refrigerate until ready.
Put a pan on the stove and heat it. Put 1 tablespoon of olive oil and heat it. Add onions, bell pepper, quarter teaspoon of salt, and stir cook until tender. Next, add some garlic cloves minced, Ras-el-Hanout, ginger, and stir cook until you smell the fragrance.
Now, add the tomatoes and the juice and stir to cook well.
Put everything in the instant pot and close the lid. Set the cooker to cook and wait 15 minutes. Turn the cooker off and release the pressure. Open the cover carefully.
Now, get the shrimp and stir the mix to the tomatoes and close the lid and let the shrimp sit there for 7 minutes in steam. Next, stir mix the parsley and olives, and season with salt to taste.
Set the serving platter and sprinkle scallion over each of the plate contents and drizzle olive oil before serving.
Conclusion
I believe that instant pot seafood recipes here are not too difficult to make. If you are a seafood lover, please give them a try. You will enjoy these dishes if you eat them with family and friends. Unleash the cooking master in you and let the instant pot cook!!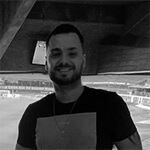 About Rick Goldman
Rick Goldman's grandpa was a captain of a California coast cruise. This afforded Rick the luxury of traveling to exciting places along the Pacific Coast as a young boy. He got to try different, exotic foods on these journeys - something he really enjoys blogging about from his grandpa's beautiful garden home today.
---
Leave a Reply