Low Calorie Instant Pot Recipes 2021
by Christopher Jones
People of the world are becoming increasingly health-conscious. They go to the gym and eat balanced diet food. As a result, nutritionists and chefs are working day and night to create magical recipes that will help people lose their body weight in a healthy way.
In our article, we will talk about low calorie instant pot recipes so that you all can try them out and incorporate them into your daily diet. Going to the gym and taking on exercise boot camps can only do the job of weight loss to some extent.
Without a proper diet, all of your hard work can turn into nothing at all. As you do your push up, plank, cardio, and other heavy-duty workouts, you will start craving food. If you are not prepared the way you prepare for your gym sessions, you will end up eating oily foods which are very high in empty calories. Besides, we cannot also deny your taste buds.
If you eat something healthy but it does not taste good, you will end up eating something tasty like pizzaor fried chicken, or burgers. You cannot deny your cravings. So, in this article, we will try to bring a number of recipes. These low-calorie instant pot recipes will help you with your journey to healthy weight loss.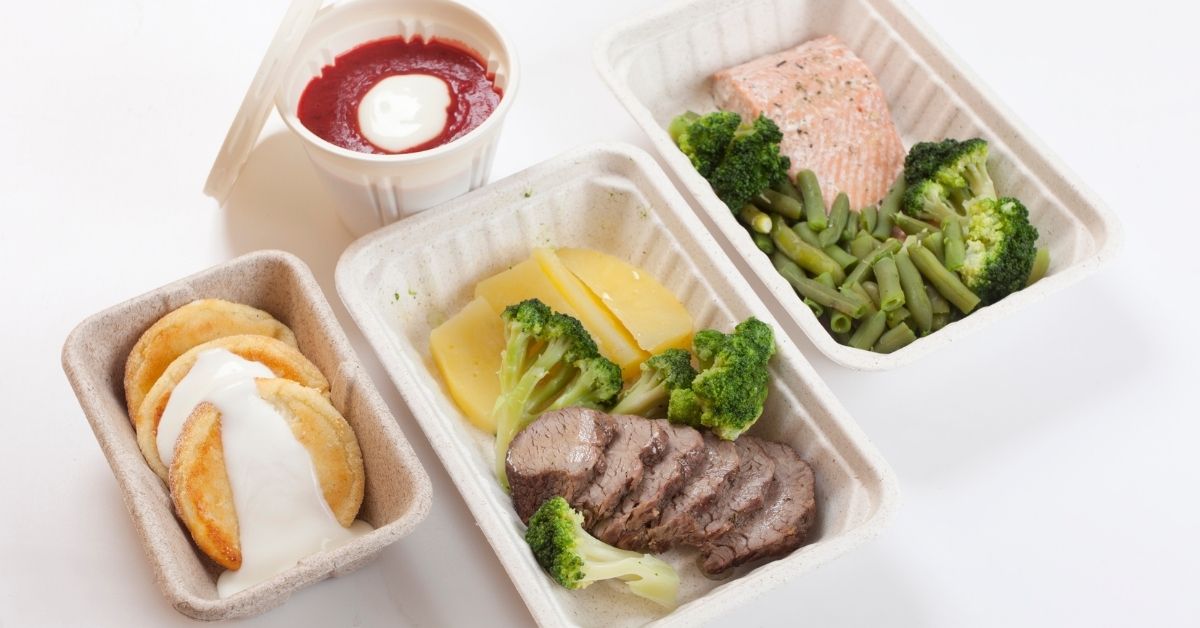 Instant Pot Shredded Beef Lettuce Cups
This is a low-calorie instant pot recipe. This is one of the instant pot recipes which is very much suitable for a low-calorie diet for your weight loss program.
Ingredients
3 chopped carrots medium in size.
2 chopped pepper- red, medium-sized, and sweet.
1 chopped onion medium-sized.
2 pounds of the beef boneless roast.
8 ounces of crushed, undrained, and unsweetened pineapple.
1/2 cup of soy sauce - sodium-reduced.
2 tablespoons sugar- brown
2 tablespoons vinegar- white
1 clove of garlic minced.
1/2 teaspoon of pepper.
3 tablespoons of cornstarch.
3 tablespoons of water.
Lettuce.
Sliced onions-green.
Process
Take an Instant Pot. Peppers, onions, and carrots into the Instant Pot. Put the roast on top of the mix.
Sugar, garlic, vinegar, pepper, soy sauce, and pineapple in a bowl and mix them well. Now, the mixture goes on top of the roast. Close the lid. Cook for 40 minutes at high pressure.
Remove the roast and let it cool off a bit. Then shred the meat using forks.
Take the cooked juice and remove fat by skimming. Put the juices and vegetables back in the cooker. Water and cornstarch to a bowl and mix to make smooth and slowly stir add the mixture into the juice. Cook in simmering heat and let it become thick. Now put the shredded roast in the cooker and heat up the meat.
Arrange lettuce like a cup shape, make a base of onions, and put the mix of roast meat and juice with vegetables on the lettuce. Serve hot.
Instant Pot Red Beans and Rice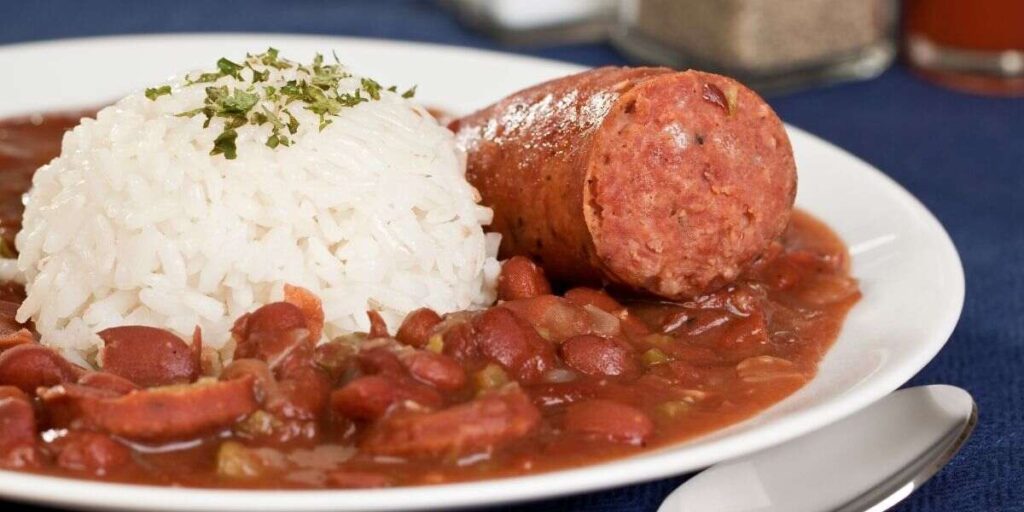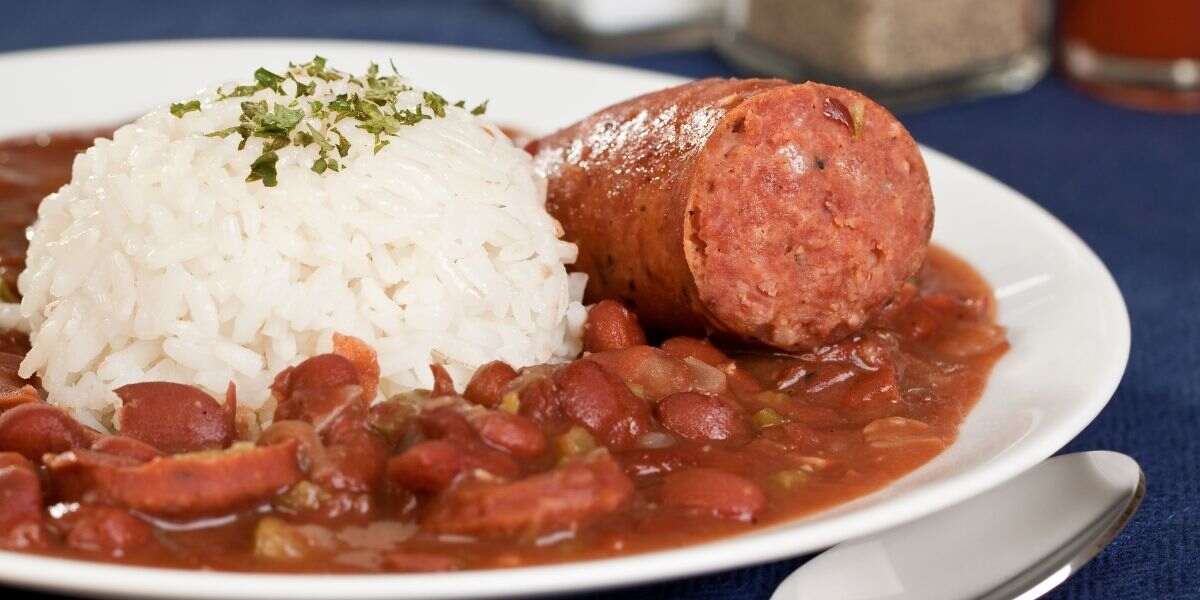 Ingredients
Water 3 cups
2 smoked beef (about 1 pound)
1 cup beans- red and dried
1 chopped onion medium
1-1/2 teaspoons garlic minced
1 teaspoon cumin ground
1 tomato- medium-sized and chopped
1 chopped pepper- green and medium-sized.
Salt 1 teaspoon
4 cups of rice- cooked and hot
Process
Get your Instant Pot and put all six ingredients from the top of the list to number six inside the cooker. Close the lid and valve, and cook in high pressure for 40 minutes. Release pressure naturally.
Remove the beef. Remove bones. Chop the meat nice and fine; put back only the meat in the cooker. Stir mix the salt, pepper, and tomato. Lower the heat for simmer. Stir continuously. When the pepper becomes tender after about 9 minutes, remove it from the cooker and serve a plate of ricewith the meat dish.
Instant Pot Saucy BBQ Chicken Thighs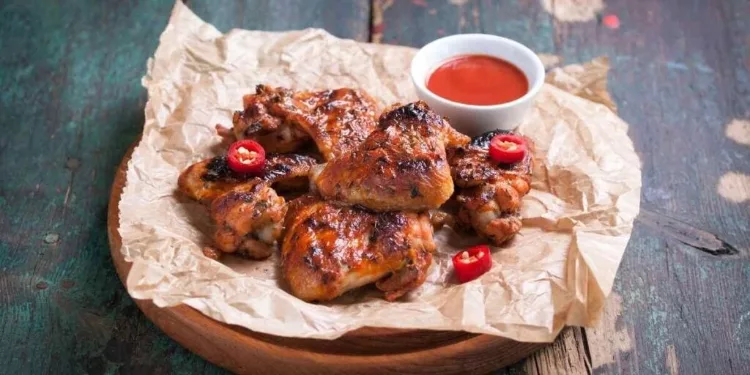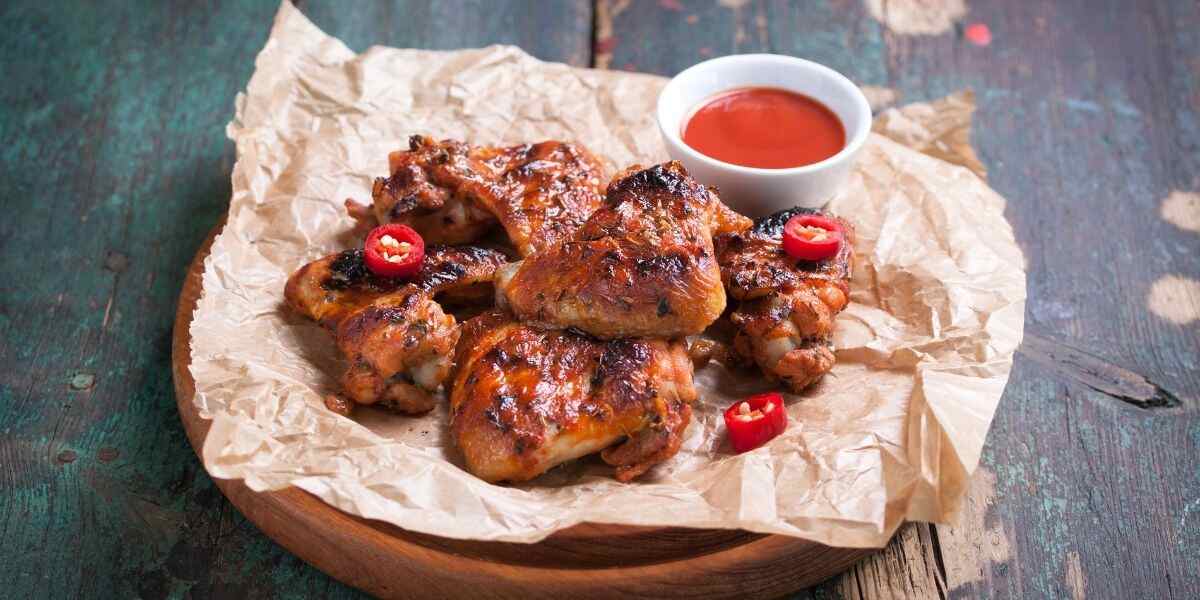 Ingredients
6 thighs of chicken without skin and bones - 1.5 lbs.
1/2 teaspoon seasoning for poultry.
1 chopped onion - medium,
15 ounces of undrained tomatoes - diced.
8 ounces of sauce - tomato.
1.5 cups of BBQ sauce
0.25 cup of water
0.25 cup of juice - orange.
1 teaspoon garlic - powdered
0.75 teaspoon oregano - dried
0.50 teaspoon sauce of pepper - hot.
0.25 teaspoon of pepper
Brown rice - cooked, and hot.
Process
Chicken goes in the Instant Pot - sprinkled with the season for poultry. Toppings will be tomatoes and onions. Take a bowl and mix all sauces, juices, seasonings, and water. Put the mixture over the chicken toppings.
Close lid and the valve. Cook at high pressure for about 11 minutes. Release all the pressure quickly. Check the temperature of the chicken with a thermometer. It should be 170 degrees Fahrenheit. Eat with cooked brown rice.
Instant Pot Beef and Rice Cabbage Rolls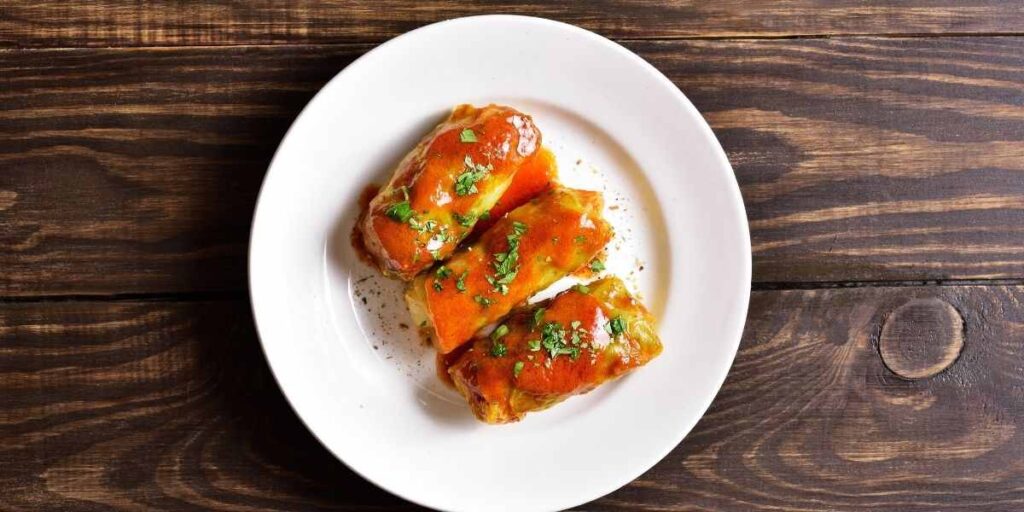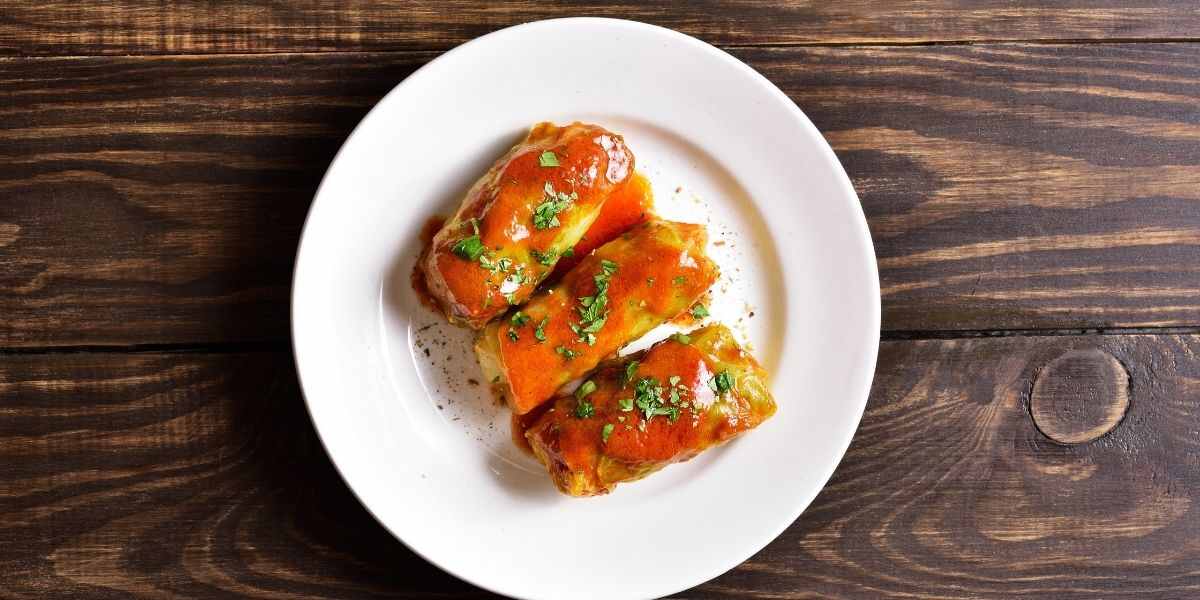 Ingredients
1 cabbage - small
1 cup of rice - brown and cooked
0.25 cup of onion - chopped finely
1 egg - large and beaten lightly
0.25 cup of fat-free milk
0.50 teaspoon of salt
0.25 teaspoon of pepper
pound beef - lean (should be 90%) and ground
0.50 cup of water
2 tablespoons of water (take separately)
8 ounces of sauce - tomatoes.
1 tablespoon of sugar - brown
1 tablespoon of juice lemon
1 teaspoon of sauce - Worcestershire
2 tablespoons of cornstarch
Directions
Remove cabbage head. Cook it and keep the stem down inside the boiling water. Wait till the leaves of the cabbage. To make rolls, keep large 12 leaves; remove the veins that are thick.
Combine egg, onion, salt, milk, rice, and pepper in a bowl. Put in the beef. Thoroughly mix everything together. Take each leaf of cabbage and put a portion of the mixture. Carefully fold the edges over the filling like a bag. Do it softly so that you do not tear the leaves.
Get your Instant Pot and put 0.50 cup of water inside it and put your steamer rack in. Now place as many rolls as you can easily put on the steamer. Place the edge folds upside down. Get a bowl and mix sugar, juice of lemon, Worcestershire, and tomato sauce together. Half of the mix goes on top of the rolls. Put the remaining rolls on top of the other rolls as the second layer. The rest of the sauce mix goes on the second layer of rolls.
Close the lid and release the valve. Cook for 15 minutes at high pressure. Release pressure manually. A food, the thermometer measures the temperature of beef. It should read 160 degrees Fahrenheit.
Bring out the rolls and put them on a plate. Remove steamer rack. Get a bowl, mix 2 tablespoons of water and the cornstarch and make it smooth. Slowly stir mix the mixture in the water of the Instant Pot. Simmer in low heat and continuously stir it till it becomes thick. Now serve this with the rolls.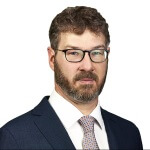 About Christopher Jones
Chris is an avid traveler and a gastronome.
He used to live for years in Europe and has far reached many unheard corners in Asia.
While at it, he never stopped looking for best local foods to try them out.
His favorite motto is "how can one live well, travel well, and work well without having good food every time?"
Chris received his MBA at University of San Francisco at the age of 24.
Leave a Reply