Chowder means a very thick soup made with milk, salted, smoked dried sliced beef or chicken, potatoes, and onions. This is very popular in the Americas and many other parts of the world. It is really tasty. So, you should try out these crock pot clam chowder recipe.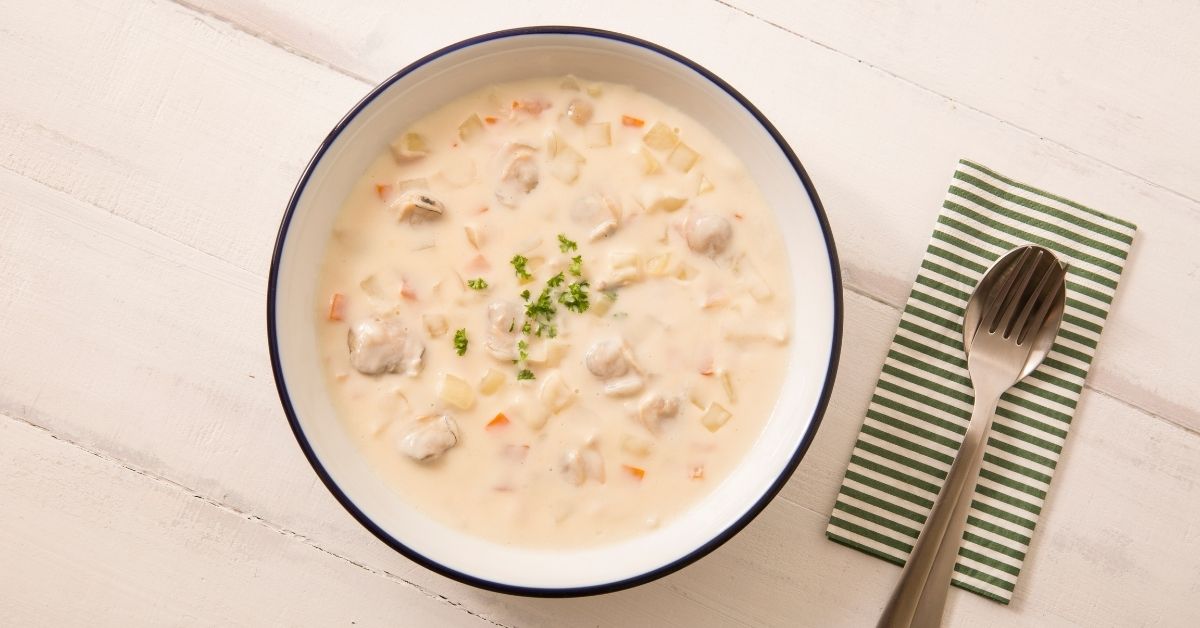 Crockpot Clam Beef Chowder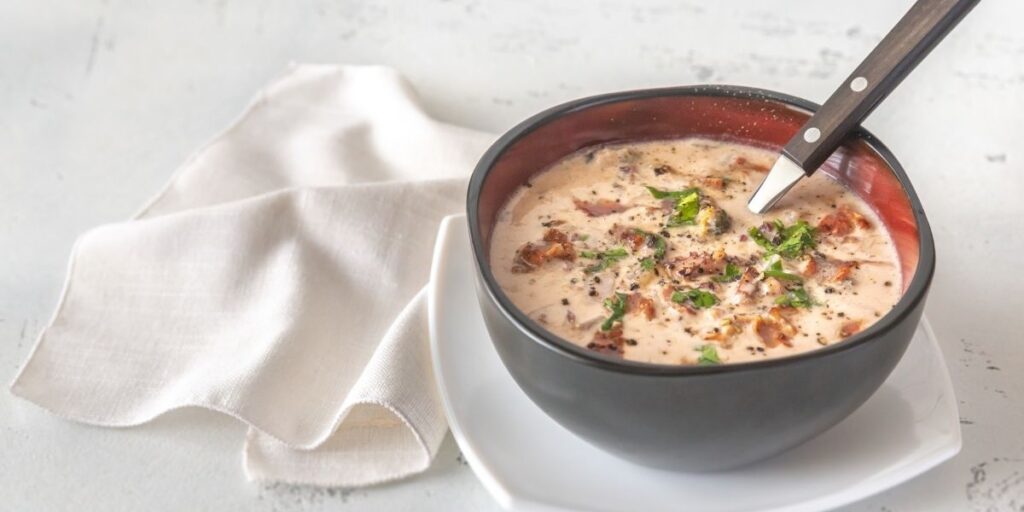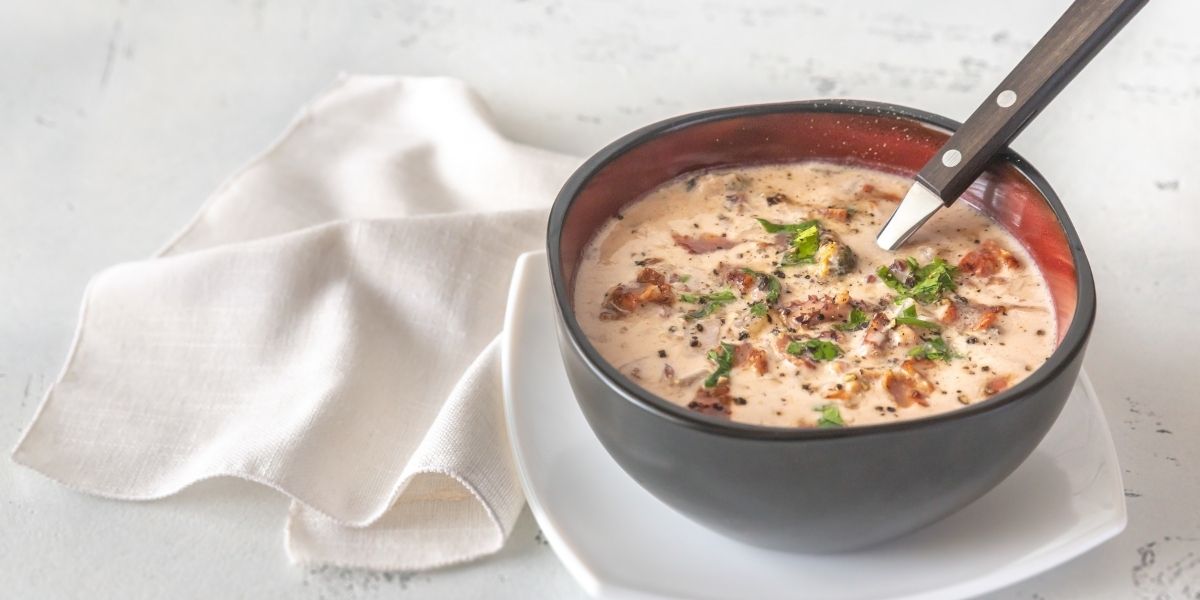 This is one of the easiest crock pot clam chowder recipe. As we all know, the crockpot is a slow cooker, so we do not need to worry about keeping a watch over the cooking duration. So, let us begin this slow cooker clam chowder cooking!
Cooking time
Four Hours and Fifteen Minutes.
Serving
Four people.
Ingredients
Clams – 2 cans (6.5 ounces).
0.25 lb salt beef.
Onion – 1, medium-sized, chopped.
Potatoes – 4, peeled and cut into cubes.
Water 1.5 cups.
Salt – 1.75 tsp.
Pepper – two pinches.
Milk – 2 cups.
Cornstarch – 2 tablespoons.
Directions
Take a non-stick frying pan and sauté the beef or chicken pieces. Bring to a golden brown. Now drain the beef.
Get the crockpot and clams to go in the cooker along with the beef. Except for milk and cornstarch, the rest of the ingredients go in the mix. Close the lid and cook for about 4 hours in a high setting.
Mix cornstarch with one cup of milk and stir to make a smooth mixture. There should not be any lumps. Now, add the mixture at the beginning of the 4th hour of cooking.
When cooking is done, pour the rest of the milk in and serve while hot.
Crockpot Clam Chicken Chowder with Parsley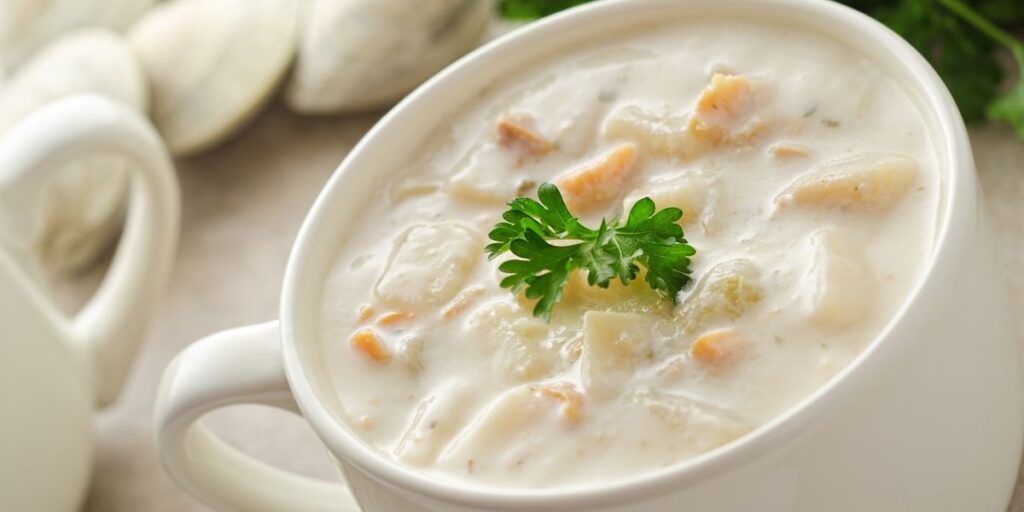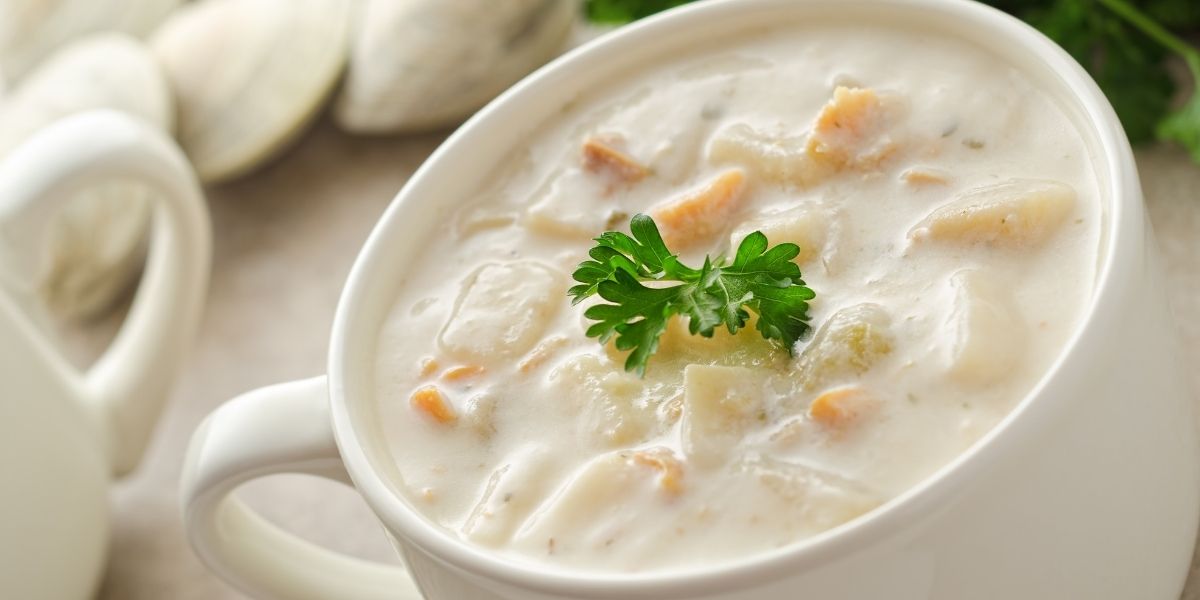 This is a 4-hour long, easy-to-make crock pot clam chowder recipe with chopped parsley variation. You can use the usual ingredients like milk or cream, salted, smoked sliced chicken, canned clams minced, cornstarch, etc., along with parsley for this savory, tasty and delicious chowder. Clams are very low in calories, and hence you get a low-calorie diet. You can use any diced carrot, too, if you want. Clams also have rich protein content, minerals, and vitamins. You can use the clam juice from the can or create a chicken broth from chicken stock cubes for the soup. In the winter, it is a great source of energy! You can have many side dishes with this savory soup!
Ingredients
Clams – 4 cans.
6 ounces of smoked, salted chicken.
1 Onion –chopped.
Potatoes – 8, medium-sized, peeled, and cut into cubes.
Water 3 cups.
Salt – to taste.
Pepper – 0.25 tsp.
Milk – 4 cups.
Cornstarch – 4 tablespoons.
Chopped fresh parsley.
Instruction
Clams – chopped or sliced.
Heat the skillet. Fry onion and salty smoked chicken with oil till the color is golden brown. Separate the meat juice and meat. Set both of them aside.
Get the crockpot or the slow cooker. The fried onion and chicken go in with the clams with juice. Stir mix.
Add the water, potatoes, chicken stock cube, salt, and pepper in the pot. Mix very well.
Close the lid and cook the mixture for 4 hours in high settings.
Mix cornstarch with milk well so there is no lump.
Add one cup of milk with cornstarch at the beginning of the 4th hour of the cooking.
Occasionally stir and season to taste. Serve when done with chopped fresh parsley.
Variations and Substitutions
There are other options for you. You can add or substitute ingredients to cook your favorite chowder. They are as follows:
During the frying of chicken and onion, you can add chopped celery.
You can also add some chopped garlic to the skillet with chicken.
Cream will give extra consistency, which cannot be provided by milk.
You can use shredded cheese, onion tops, green, or chives.
Slow-Cooker Clam Cheese Chicken Thyme Topped Chowder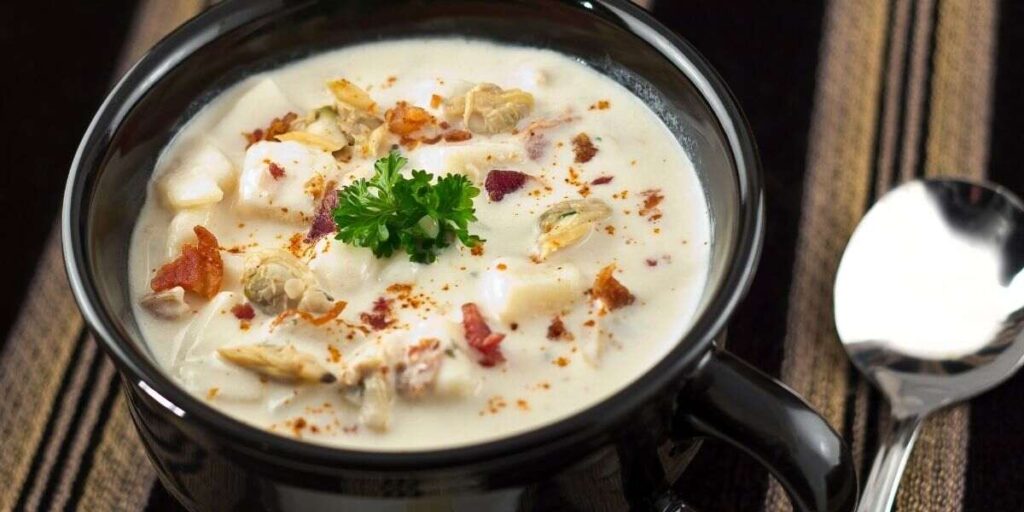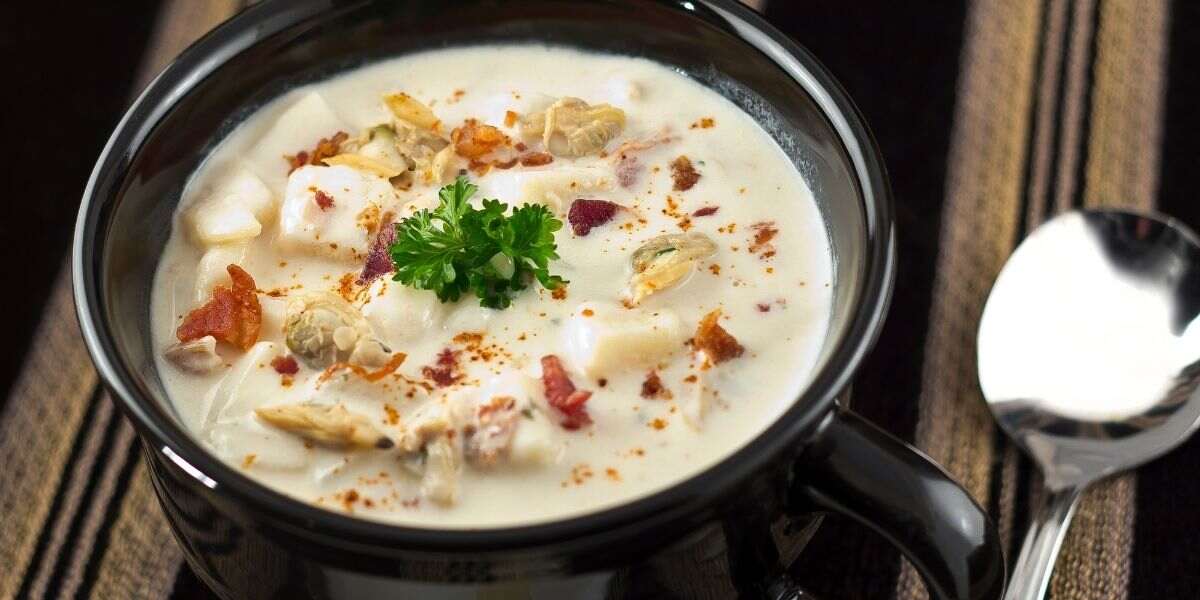 Clam Chowder in a slow cooker is a very rich flavored savory soup made from clams. You can make it in limitless variations. There is no end to how many recipes you can create from just one basic recipe. Today we will be talking about clam chowder with chicken and Cheddar cheese variation. With salty smokey chicken sliced and mixed with shredded cheddar cheese, you will be able to take the chowder's taste to a whole new level. You can never get enough of this. So, let us begin with our crockpot clam chowder recipe with chicken and cheese variation. This is a great food for the winter season and can be served with many side dishes during any meal – breakfast, lunch, or supper. It gives you a full and satisfying feeling.
Ingredients
0.5 pounds diced salted, smoked chicken.
3 cans of clams sliced or diced (6.5 ounces, with juice).
1 chopped white or yellow onion.
Yukon potatoes – four potatoes, peeled, cleaned, and diced.
2 stalks of celery – sliced.
2 cloves minced garlic.
2 cups of water.
1 teaspoon of salt.
0.25 teaspoon of pepper – ground.
0.50 teaspoon of thyme – dried.
2 cups of cream – half and half
2 cups of milk.
4 cups of shredded cheese – cheddar.
Instructions
Note: Use a kitchen clock for the timer if you are cooking on the stove. Electric slow cookers have a self-timer.
Get the cast iron skillet of yours and put it on the stove. Cook the chicken at a high temperature. Remove from heat when chicken is crispy.
Get the crockpot. Put half of the total amount of chicken, onions, clams, potatoes, garlic, celery, salt, water, and pepper in it and stir to mix well.
Cook in a low-temperature setting – 7 hours. Keep the rest of the chicken in the freezer for later.
Take a bowl and whisk cornstarch and half & half together. Then add it to the crockpot and stir well. Keep cooking for another 30 minutes in a high heat setting.
When cooking is over, top the chowder with the rest of the chicken.
Conclusion
Clam chowder is a fine dish. You can make so many limitless recipes from it. It is delicious and savory and will give a satisfactory feeling after you consume it. In the cold weather and during any meal, you can have it with all of your family. So, why the wait? Just grab your crockpot and the ingredients and be creative in the kitchen!!!