Top 5 Cast Iron Grill Pan Recipes
by Christopher Jones
Introduction
Before we talk about cast iron grill pan recipes, we will roughly look at what this cooking utensil is. There are many types of grilling pans but a cast-iron grilling pan gives you the best thickness and ease of cooking on the fire. There are oven-proof grill pans as well. You can sear, grill or BBQ your food as you wish. These grill pans are especially made to withstand heat and their thickness saves the ingredient from getting burnt too quickly.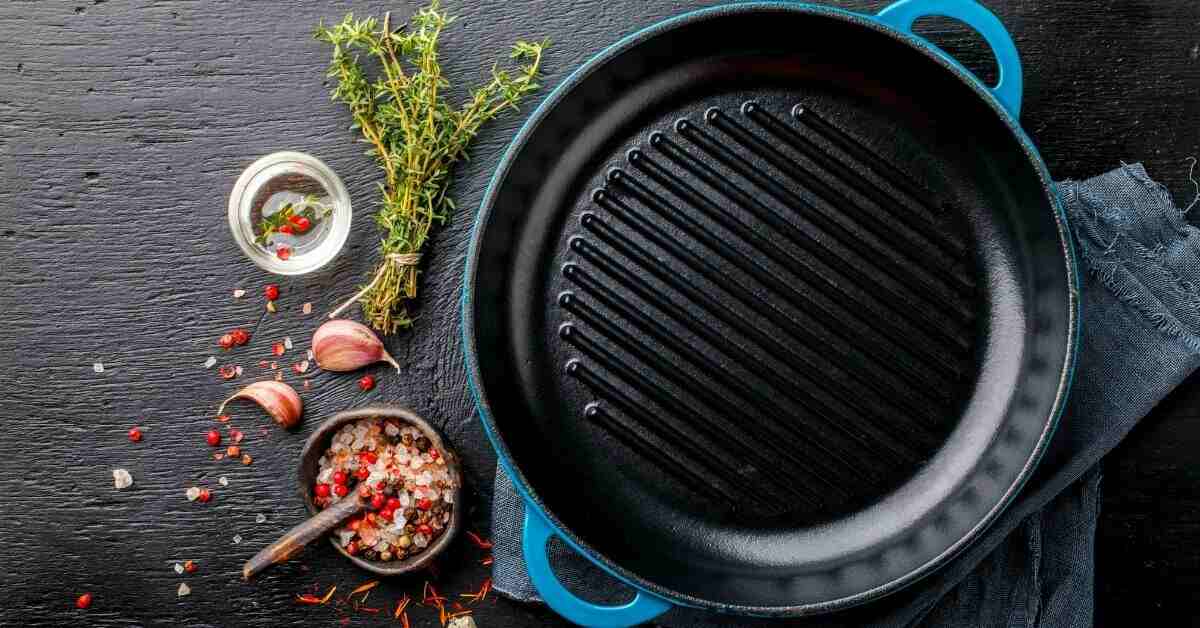 Cast Iron Grill Pan Recipes
Grilled Chicken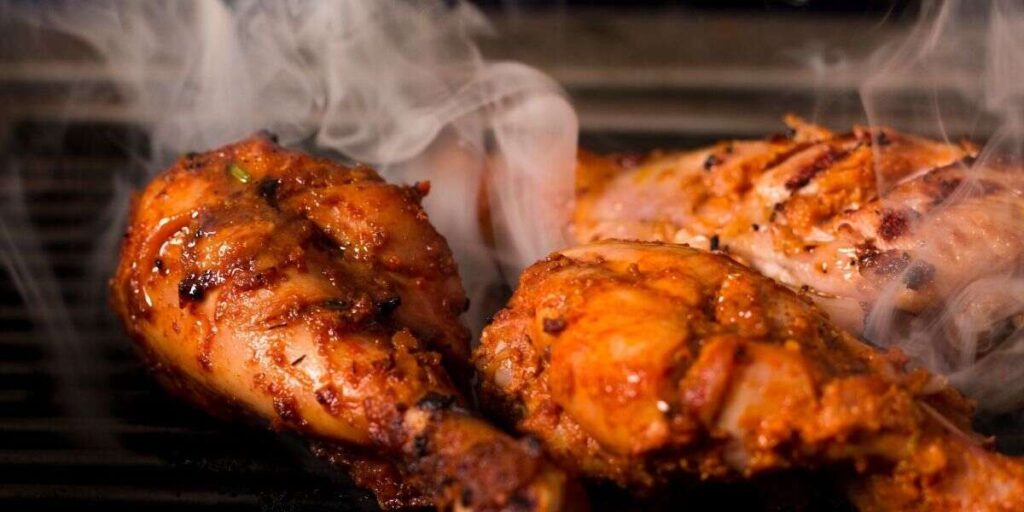 Ingredients
Chicken breasts with skin.
Extra virgin olive oil.
Finely chopped Parsley.
Finely chopped garlic cloves.
Finely diced onion.
1 tablespoon of salt.
Finely chopped Mint leaves.
Big bowl.
Grill pan.
Preparation
Preheat the grill pan and the lid for about 5 minutes.
While heating the pan and the lid clean and dry the chicken breast. Keep the skin.
Drizzle some salt over the chicken and mix well.
Put some extra virgin oil on the pan and smear it properly on the pan.
Put the chicken on the pan skin side down and press it with the lid. Let it cook.
Now take a clean bowl and put a good amount of virgin olive oil in it.
Put some salt to taste.
Now put all the sliced and diced ingredients in the bowl and mix well.
Check the chicken and change sides after 4-5 minutes until properly cooked.
Take the chicken out of the pan and put it inside the bowl and nicely mix it with the ingredients of the bowl. Cover the bowl and keep the chicken there for few minutes.
Cut the chicken according to the size of your choice before serving.
Spiced Chicken Wrap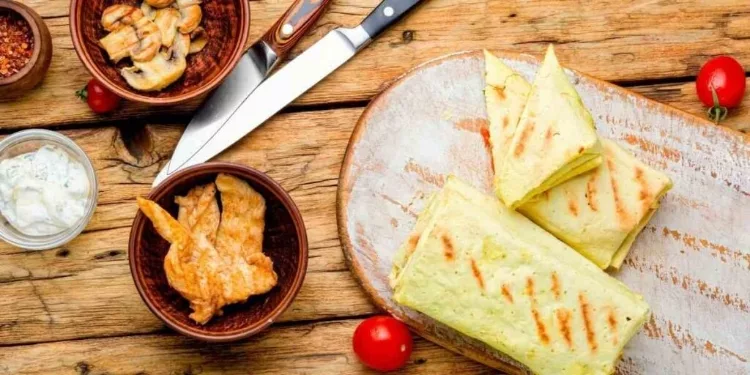 Ingredients
Chicken thighs 1 kg.
2/3 cardamom pods.
Ground ginger 1 tablespoon.
Ground cinnamon 1 tablespoon.
Grated nutmeg.
A few cloves of garlic.
Fresh coriander leaves.
Lemon juice.
1 tablespoon of olive oil.
2 teaspoons of salt.
1 teaspoon of sugar.
Tortilla wraps.
Shredded cabbage.
Chopped spring onion.
Chili sauce.
Shredded cheese.
Preparation
Clean and dry the chicken.
Crack open cardamom pods and put the seeds in the mortar. Put the ginger, cinnamon, nutmeg, garlic, coriander leaves, salt, sugar, olive oil in the mortar and properly pulverize the mixture to form a nice paste.
Now properly marinate the chicken with the paste and keep like that for 2 hours.
Heat the cast iron grill pan for 5 minutes. Now put the chicken on the pan to nicely char the meat. Turn the meat at 2/3 minute intervals so that every side is properly cooked.
When the meat is done, bring them out of the pan and slice them.
Heat Tortilla wraps on the pan.
Put the sliced chicken on the wrap. Mix some sliced and chopped cabbage, sliced spring onion, chili sauce, and shredded cheese together and nicely cover the chicken with the mixture.
Serve the dish.
Chili Chicken with Ginger And Fresh Coriander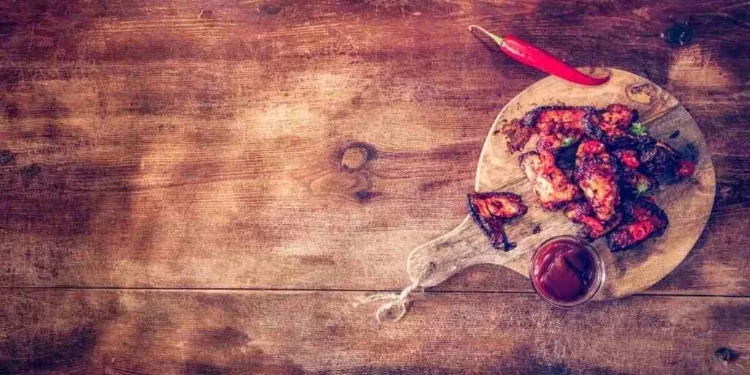 Ingredients
Chicken thighs 1 kg.
Chopped garlic.
Chopped ginger.
Chopped red chili.
Lemon juice.
Cumin seeds.
Coriander pods.
Plain yoghurt.
Garam masala.
Salt.
Olive oil.
Ground coriander.
Tomato puree.
Butter.
Preparation
Roast the cumin seeds and coriander pods to bring out the flavor and pulverize in the mortar.
Cut the chicken into small pieces.
Take a bowl and put the chicken inside.
Put ground roasted pods and seeds.
Put chopped garlic, ginger, and chili. Squeeze lemon juice inside the bowl. Add plain yoghurt. Add turmeric and season with salt. Mix everything nicely and cover. Keep marinated for 2 hours to overnight.
Heat your cast iron grill pan. Put olive and fry the chopped onion in medium heat.
Add chopped garlic and ginger and cook for a minute.
Add ground coriander, garam masala, turmeric, tomato puree, and butter. Now cook for a few minutes.
Now put the marinated chicken pieces and mix them in the pan. Cook until the chicken is tender. Finally, top it with freshly chopped coriander leaves before serving.
Charred Chicken with Intense Scotch Bonnet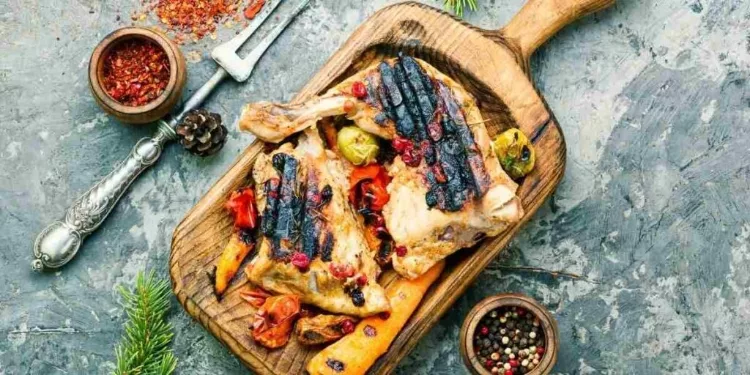 Ingredients
Chicken thighs with skin cut into small pieces.
Finely chopped scotch bonnet.
Chopped garlic.
Chopped fresh coriander leaves.
Ground cloves.
Ground cinnamon.
Ground nutmeg.
Ground allspice.
Salt.
Ground pepper.
Olive oil.
Worcestershire sauce.
Preparation
Take a bowl and put finely chopped scotch bonnet, garlic, coriander leaves, ground cloves, cinnamon, nutmeg, and allspice inside the bowl. Season with salt and put olive oil to make a mixture.
Put the chicken in a bowl and thoroughly rub the mixture. Marinate for 2 hours.
Heat the cast iron grill pan. Put some olive oil.
Now put the marinated chicken on the pan and brown them properly for 10 minutes. Add Worcestershire sauce.
Cover the pan and put your oven-proof grill pan inside an oven and cook for 20 minutes.
Bring out the pan. Top the beautiful, succulent, and delicious charred chicken with freshly chopped coriander leaves.
Serve the dish.
Pan Grilled Salmon with Red Pepper Salsa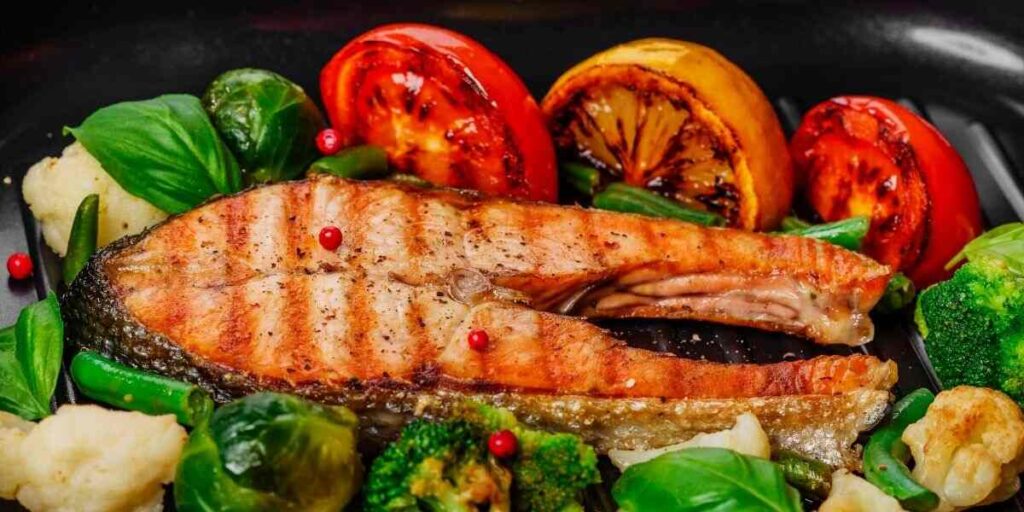 Ingredients
1 kg salmon fillet cut into 200 grams pieces. Skinned.
Ground chili.
Cumin powder.
Salt.
Ground coriander.
Cooking spray.
Ground Chipotle pepper powder.
Bell pepperred chopped 1 cup.
Tomato chopped.
Red onion chopped.
Chopped cilantro fresh.
Lime juice freshly squeezed.
Preparation
First, let us prepare the salmon for cooking. Take the salmon skinned fillets and rub ground chili, cumin powder, salt, ground coriander, ground Chipotle pepper powder evenly all over the fillets.
Put your cast iron grill pan on the fire. Put cooking spray on the pan and heat. Add the fillets one by one and cook. Turn sides till the fillets are properly done.
While cooking the fish, prepare the salsa on the side. Take a bowl. Mix the bell pepper, chopped tomato, chopped red onions, chopped fresh cilantro, fresh lime juice, and mix well. Season with salt and mix again.
Serve the fish with salsa.
Conclusion
There are various types of cast iron pans. We use the cast iron pans because if carefully handled and properly cleaned, they can serve generations after generations. These grill pans are excellent indoor as well as outdoor cooking utensils. There are oven-proof grilling pans to serve you with various delicious cast iron grill pan recipes. So, get your grill pan and try out our recipes and serve your family and friends.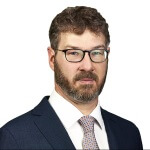 About Christopher Jones
Chris is an avid traveler and a gastronome.
He used to live for years in Europe and has far reached many unheard corners in Asia.
While at it, he never stopped looking for best local foods to try them out.
His favorite motto is "how can one live well, travel well, and work well without having good food every time?"
Chris received his MBA at University of San Francisco at the age of 24.
Leave a Reply