Honey BBQ Pulled Pork Slow Cooker 2023
by Rick Goldman
Except for countries where pork eating is prohibited, the rest of the world seems to have nothing but pork to live on. People keep eating pork in so many ways. So, we are bringing to you a few honey BBQ pulled pork slow cooker recipes. They are relatively easy to prepare, and you start cooking in a slow cooker. As they take a long time to cook, you can get busy with your everyday work. I mean it! Like you can go to your college or school or office and not worry about this meal. If you are crazy for pork, you will find these recipes interesting.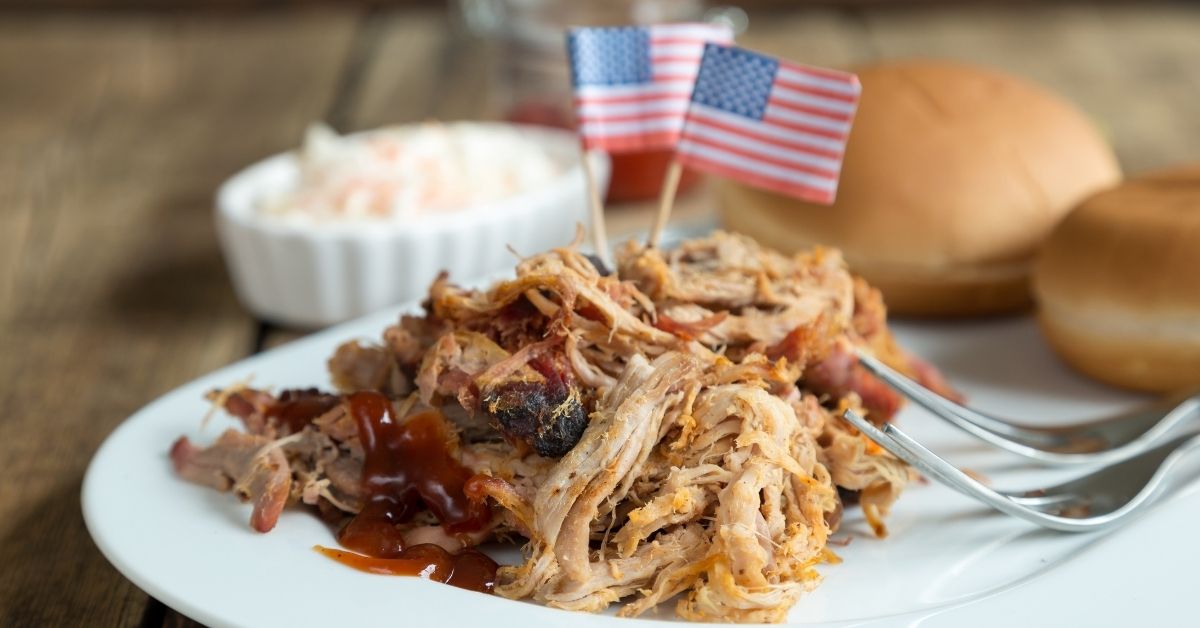 Honey BBQ Pulled Pork in the Slow Cooker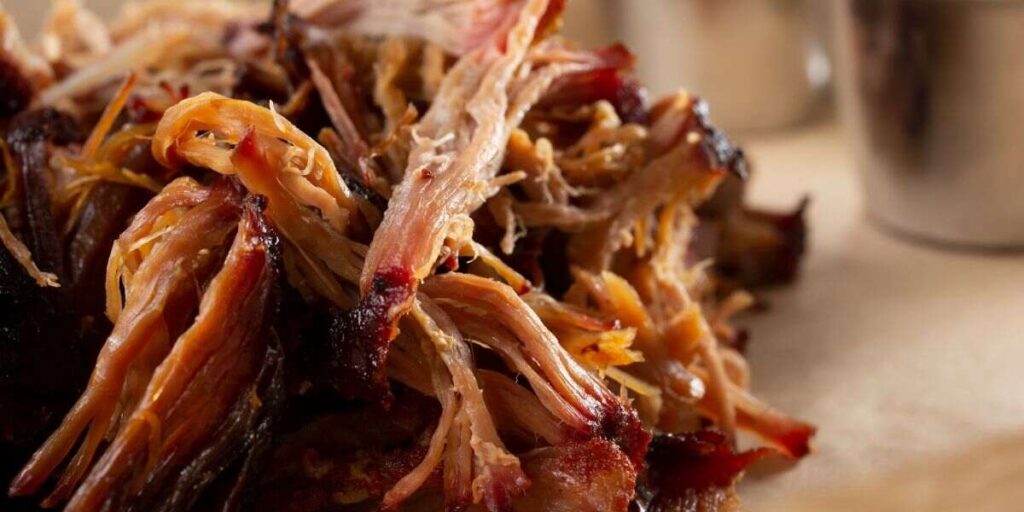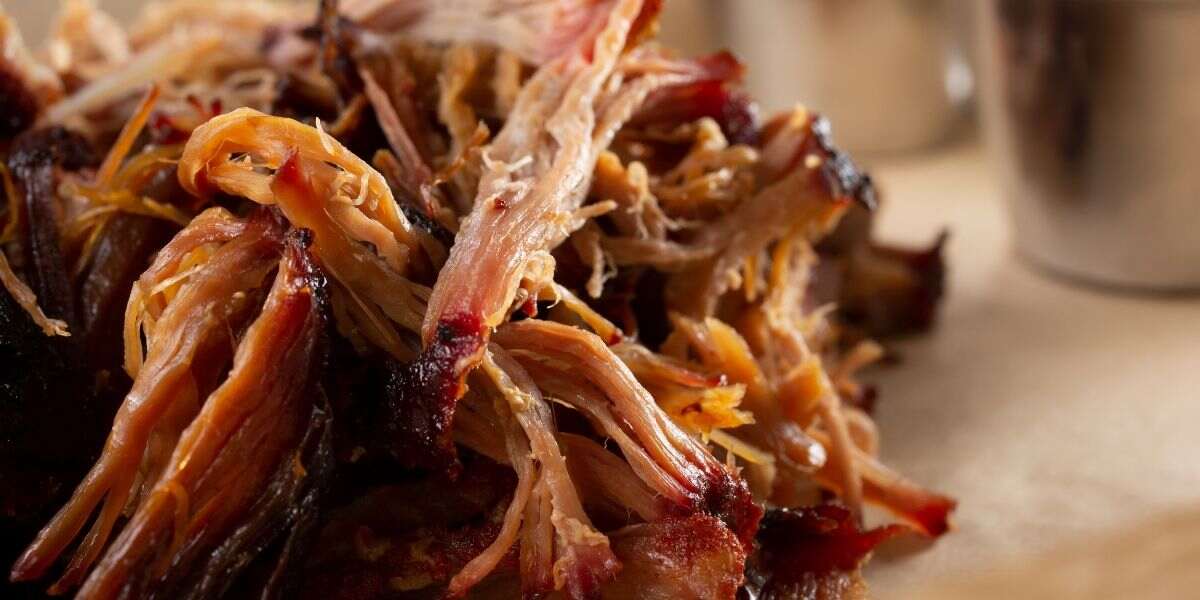 Preparation time is 15 minutes.
The cooking time is 6 hours.
The total time is 6 hours, 15 minutes.
Serving for 6 people.
Ingredients
2 chopped onions.
1 diced clove of garlic,
1 pound of pork loin - boneless and roasted.
1 tbsp of black pepper - ground
1 tsp of salt
1 bottle of sauce - BBQ.
½ cup of honey.
Instructions
Get your slow cooker crockpot.
Layer the ingredients like this - onion, then garlic, boneless roasted pork, and then season with salt and pepper. Next goes the BBQ sauce. Cover the roast and other ingredients adequately. Now on the roasted boneless pork, pour the honey.
Now close the lid and slow cook in low heat for 12 hours or in high heat for 6 hours. Stop cooking when you can use a fork to shred the meat quickly.
Notes:
Frozen meat has to be thawed and defrosted before the preparation begins.
Choosing the BBQ sauce is up to you. You can use any brand available or of your choice.
3 tbsp of powdered garlic can be used if you wish not to use freshly chopped garlic.
If roasted boneless meat weighs more than 1 pound, then proportionately increase the amount of BBQ sauce.
Honey Pulled Pork Subs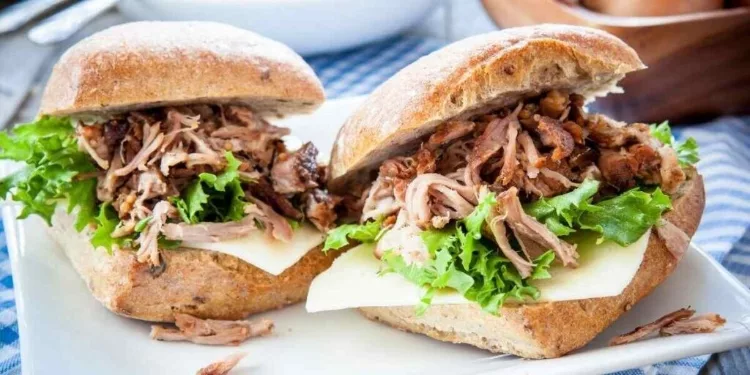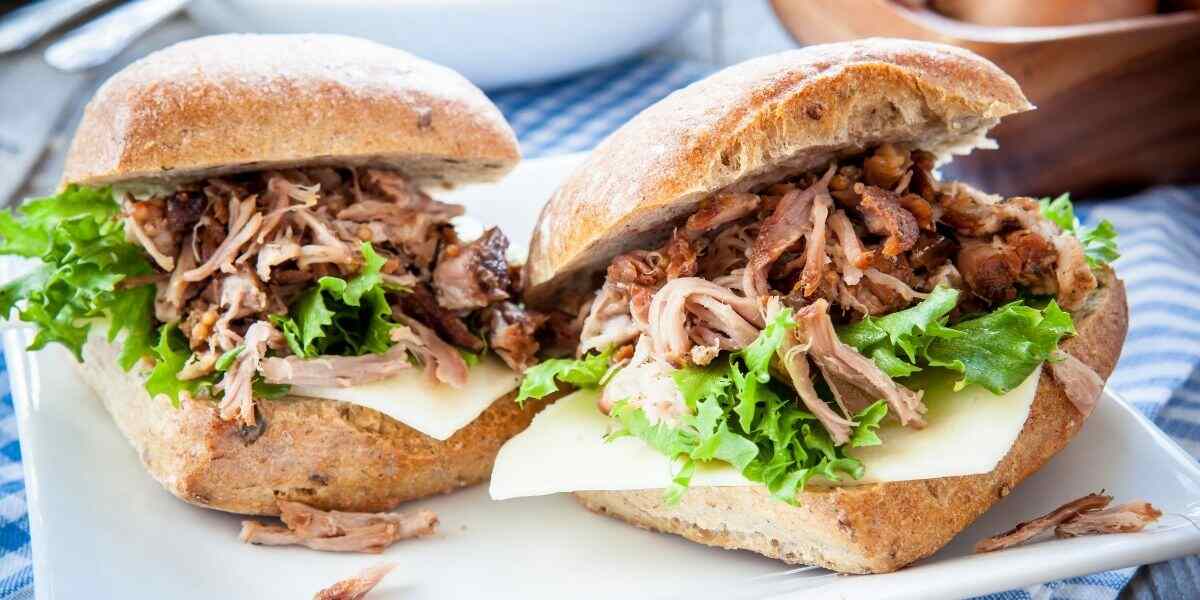 Why not make a burger out of the sweet honey BBQ pulled pork slow cooker recipe?
Ingredients
1 onion - small, chopped finely.
2.5 pounds of pork - shoulder butt, boneless and roasted.
18 ounces of BBQ sauce.
½ cup of water.
¼ cup of honey.
6 cloves of garlic - minced.
1 tsp of salt - seasoned.
1 tsp of ginger ground.
8 submarine buns.
Instructions
Get the slow cooker. Place the onion first, and then place the roasted boneless pork on top.
Get a mixing bowl. Put ginger, salt, garlic, honey, water, and the BBQ sauce and mix well.
Evenly cover the roasted boneless pork and the onion with the mixture from the bowl.
Now cook for 6 hours in high settings. After six hours, check the meat to see if it is tender. If you can shred it with a fork, then the meat is cooked.
Take the meat out and place it on a large tray and shred the meat with forks. When the meat is sliced, put them back in the slow cooker and heat it again.
Get the buns, split in half lengthwise, and fill with the meat and contents. Serve hot.
Crockpot BBQ Pulled Pork
Ingredients
Pork in the crockpot
2 onions - yellow, medium, sliced thinly.
2 tsp of garlic minced.
1 cup of juice of apple - 100%. You can use chicken broth instead.
6.5 pounds of pork - with bone, roast of butt shoulder.
2 tbsp of sugar - light brown, packed tightly.
1 tbsp of chili - powder.
1 tbsp of paprika - powder, sweet.
1 tbsp of powdered garlic.
2 tbsp of powdered onion.
2 tbsp of dry powdered mustard.
1 tsp of cumin ground.
Pepper and salt.
Cooking spray- non-stick.
Chipotle Honey Sauce
263g ketchup.
½ cup of sugar - brown.
2/3 cup of honey + 1 tablespoon of honey.
1 and ½ tablespoons of vinegar - apple cider.
2 teaspoons of sauce - Worcestershire.
1 tsp garlic minced.
2 tbsp chipotle chilies and surrounding adobo sauce (+ 2 tbsp more)
Pepper.
Salt.
For Serving
brioche buns.
softened butter.
coleslaw
Instructions
Into the Slow Cooker
Using non-sticking cooking spray, properly grease the slow cooker. Now put the onion slices evenly on the slow cooker and cover adequately with the apple's garlic mince and juice.
Take a bowl and take pepper, salt, ground cumin, mustard powder, powdered onion and garlic, paprika, powdered chili, and brown sugar. Mix well.
Bring the pork meat. Place it over a tray and rub all of the mixtures from the mixing bowl and rub the mixture evenly on the meat's sides.
Close the lid and cook for 11 hours in a low setting. Time increases as you increase the amount of meat cook in the low setting.
When the meat is tender, bring it out of the pot and place it on a tray and shred the meat. Discard fat, if any, from the meat. Discard bones.
Sauce
Now, take a blender. Pour the honey, sugar, ketchup, apple cider, minced garlic, Worcestershire, pepper, and salt and mix well.
1 tablespoon of chipotle chili and add 2 tablespoons of adobo sauce. Do not add them at once. Add them slowly and taste if it is too hot or not. If the taste is ok, then you can stop putting more. Blend to smooth.
Cover the meat with the sauce. Do not use too much of the sauce; just use enough so that it tastes good.
Keep mixing with the meat and see if the taste suits your taste.
Coleslaw and Buns
First, spread butter on buns. Heat them on a skillet until light brown color. Use medium heat.
First layer in the bun will be pulled pork, and then the next layer will be coleslaw. Close it with the other half of the bun and serve hot.
Conclusion
Pork meat is trendy among the people of the world. They have found many ways of cooking this meat. Honey BBQ pulled pork slow cooker recipe is one such recipe. There are so many variations. We have given three variations here for you. I hope this article will let you explore many more recipes like this.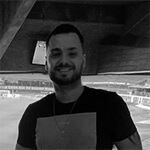 About Rick Goldman
Rick Goldman's grandpa was a captain of a California coast cruise. This afforded Rick the luxury of traveling to exciting places along the Pacific Coast as a young boy. He got to try different, exotic foods on these journeys - something he really enjoys blogging about from his grandpa's beautiful garden home today.
---
Leave a Reply