If you hear about acai bowls for the first time in your life, this article has everything you need to know. We have heard about smoothies. But this is different from smoothies because it gives you a lot of energy, satisfaction, and delight. It has multiple layers of hypnotizing texture and flavors. Although it might look like you are stuffing your body with some unnecessary calories, you are getting a lot of good nutrition. The calories in an acai bowl are completely necessary for your body. If you are a school student or an office goer, or a housewife, you can have an acai bowl every day for breakfast. You can make extra and store it without a problem. At the end of the article, you will learn how to keep an acai bowl in the fridge or freezer. There is no correct way of making an acai bowl, which means that you can never go wrong with making this fantastic dish.
If you want to know strategy, you must know the dish inside and out. Without knowing the construct of a particular dish, you cannot possibly believe you will be able to store it for later use properly.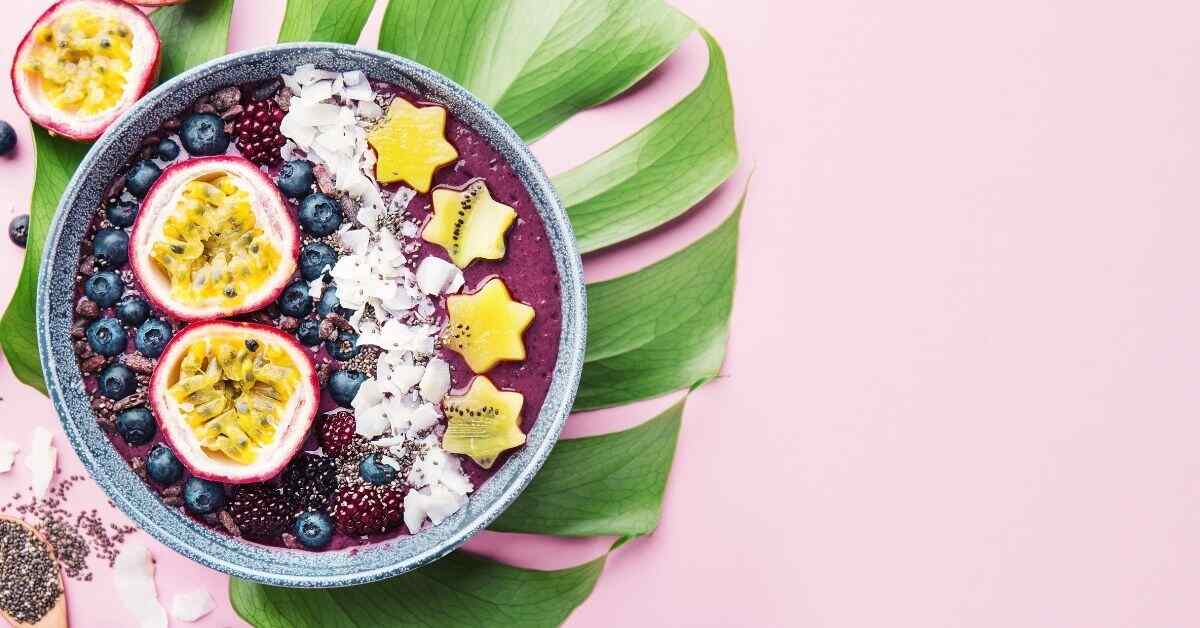 What is Acai? Where does acai come from?
Acai is a type of berry. We pronounce it as ah-sigh-ee. In the Amazon forest of South and Central America, it grows. It has a very short life on a shelf, so it is hard to find fresh anywhere else in the world. Brazilians love this fruit. But instead of the fresh food, we can find them in powder and puree form or frozen.
What does acai look like?
This berry has a round shape, and its color is dark purple. You can find its resemblance to two different fruits - deep purple grapes and blueberry. But unlike these two, acai has a big seed - just like mangoes. Just make sure you don't lose your teeth from careless biting.
What does acai taste like?
First of all, acai is from the tropical Amazon so that it will have a tropical flavor. But it is very intense. Well, if I really have to break to you, then I have to say that it is like a mixed flavor of cocoa and blackberry, but there is a bit of pomegranate somewhere.
What is an Acai Bowl?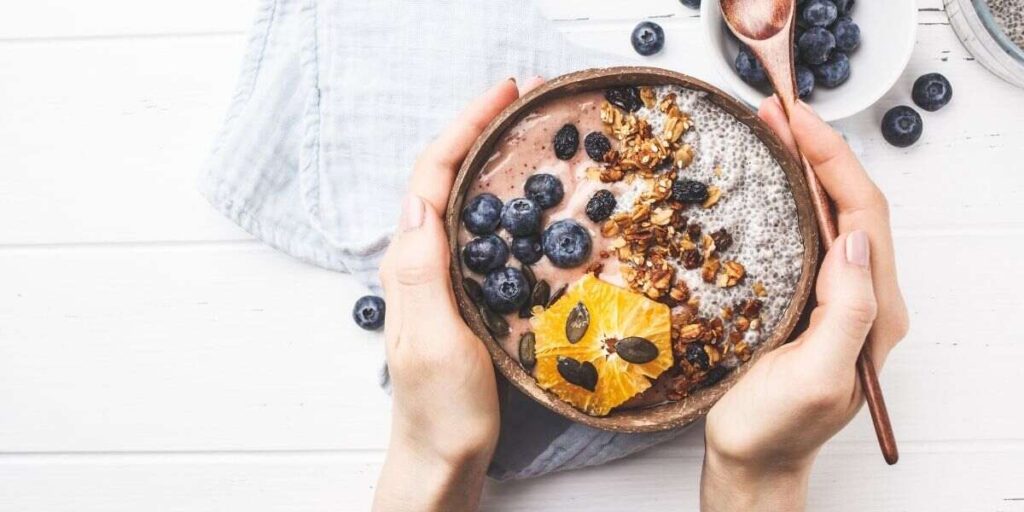 So, we have some education about acai. The next step would be to know about acai bowls. From the name itself, we can take an educated guess. Is a bowl full of an acai bowl, maybe, right? Yes. Acai bowl is a bowl full of smoothies. The smoothy is thick in consistency and has a lot of toppings. Basically, the smoothy contains frozen acai, which is then turned into puree mixed with other fruits. When it is served in a bowl with many fresh fruit toppings and other condiments - it becomes an acai bowl. We will talk more about it later. The bowl is essentially cold. Because of other condiments that are mixed, it also has a creamy flavor. You can only understand when you practically taste one. One thing is that you can never have an acai bowl minus the toppings.
Benefits of Acai Bowl
Is It Healthy for You?
Unless your doctor has forbidden this fruit, acai can never be harmful to your health. It is full of nutritious values. It has vitamins, antioxidants, minerals, healthy fat for the heart, and amino acid. Some claim that strawberries, blueberries, and cranberries do not have as many antioxidants as acai berries. Its sugar level is very low, whereas other fruits are difficult for diabetic patients.
Health Benefits
Antioxidants:
The human immune system gets a heavy boost from antioxidants which can be called a protector of cells, and it helps prevent or slow down diseases such as cancer.
High levels of dietary fiber:
It helps with digestion and lets you live long hours without feeling hungry.
Essential amino acids:
Amino acid is good for skin and hair. It helps with muscle regeneration and building, regulation of enzymes, antibodies, and hormones, and maintenance of the strength of the bones.
Essential fatty acids and omegas:
Reduces bad cholesterols and helps maintain good HDL in the blood.
Support heart health by helping to lower "bad cholesterol" and maintain healthy HDL levels.
Nutrients:
We get better energy from this acai.
Acai Bowl vs. Weight Loss
Although acai is low in sugar, because of the other condiments, the overall sugar level is very high. Therefore, you have to carefully choose the toppings if you have a health condition and cannot consume sugar freely. In that case, you need to choose carefully what you want to include in the bowl. This can be a good diet. But if you are targeting weight loss, then you have bad news. You will not be benefitted from this diet.
HOW TO MAKE AN ACAI BOWL
INGREDIENTS
Milk - you can use a percentage of your choice. You can also choose coconut or almond milk.
Acai berries - you can choose to use multiple packets of acai berries.
Fruits - you are free to use any combination you like. This recipe will use banana - frozen sliced, and straw- and blue-berries.
Seeds of Chia - awesome condiment.
Honey - any brand ok.
Granola - either you make it yourself or buy.
Coconut - shredded or shaved and unsweetened.
You get a few of the elements together inside a blender and turn the power on. Then pour the content inside a bowl and then add favorite toppings.
Blending
Get acai, banana, milk, and berries, put them inside the blender, and blend. Make them smooth, and then pour in a bowl.
Toppings
On the top of the smoothy you, now, the other condiments. Decorate with honey and serve.
How to keep an acai bowl in the fridge or freezer?
You can store your acai bowl content in the freezer by putting it inside of a glass container completely air-tight. You can stay there for 3 days. But it is not recommended.
Conclusion
In summer when we crave ice-cream, acai bowls can give us the same kind of refreshment along with a lot of nutrients. Just imagine yourself, enjoying the views by the sea under an umbrella laying back on a beach-chair and having a cold acai bowl! I hope you will try them as soon as the summer hits!