Breakfast Tater Tot Casserole Crock Pot 2021
by Christopher Jones
Breakfast is the most important meal of the day. If we eat incorrect food, we might either become lethargic or light-headed and suffer from vertigo. Hence, we need a balanced diet full of energy and calories. We have prepared some breakfast tater tot casserole crock pot recipes for you. We are going to cook a few recipes now. So, get ready to make your hands dirty in the kitchen!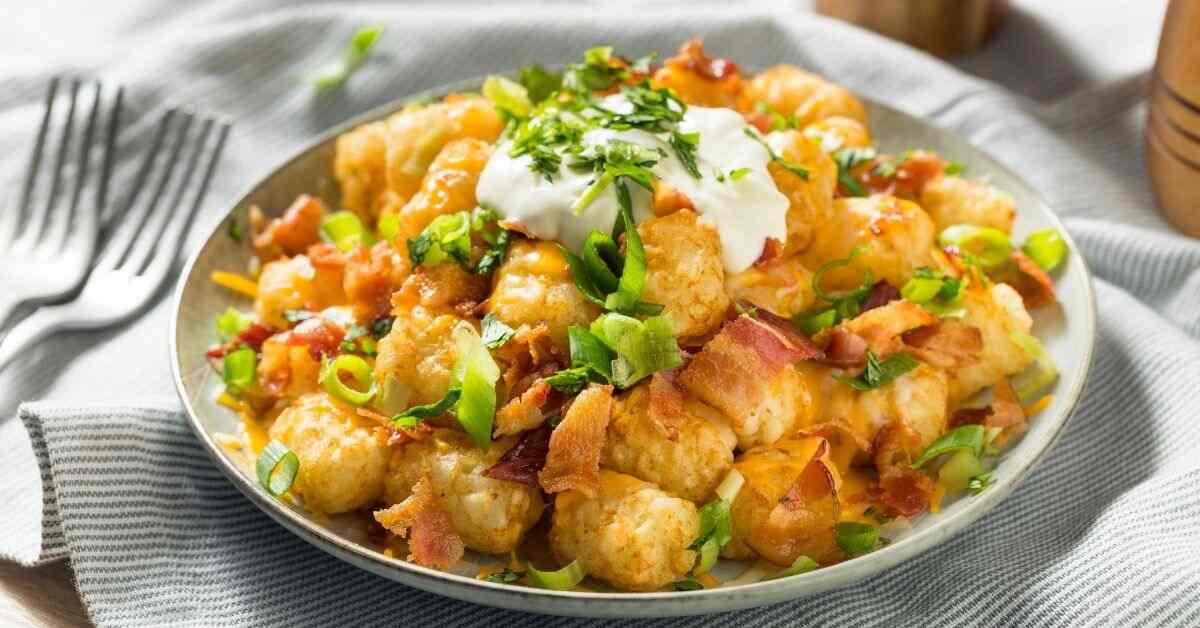 Breakfast Tater Tot Casserole Crockpot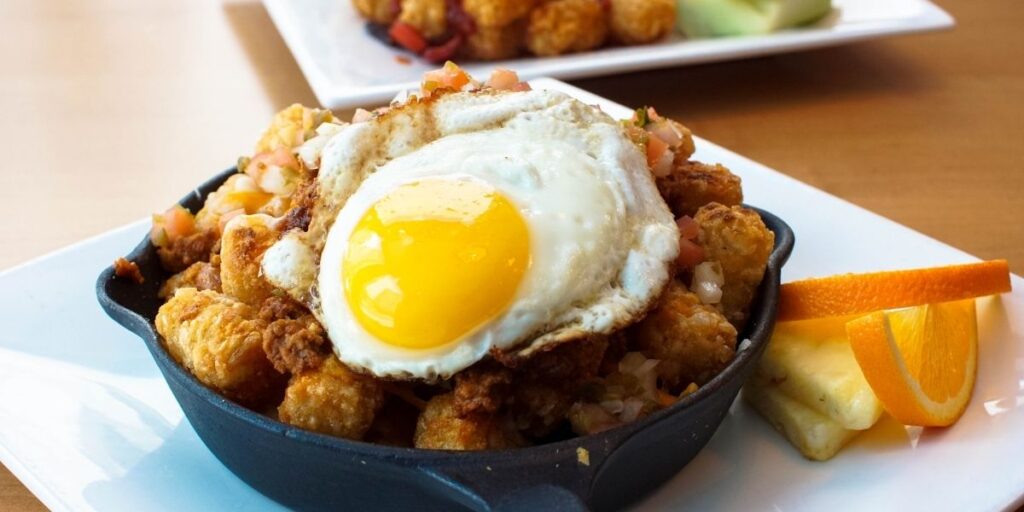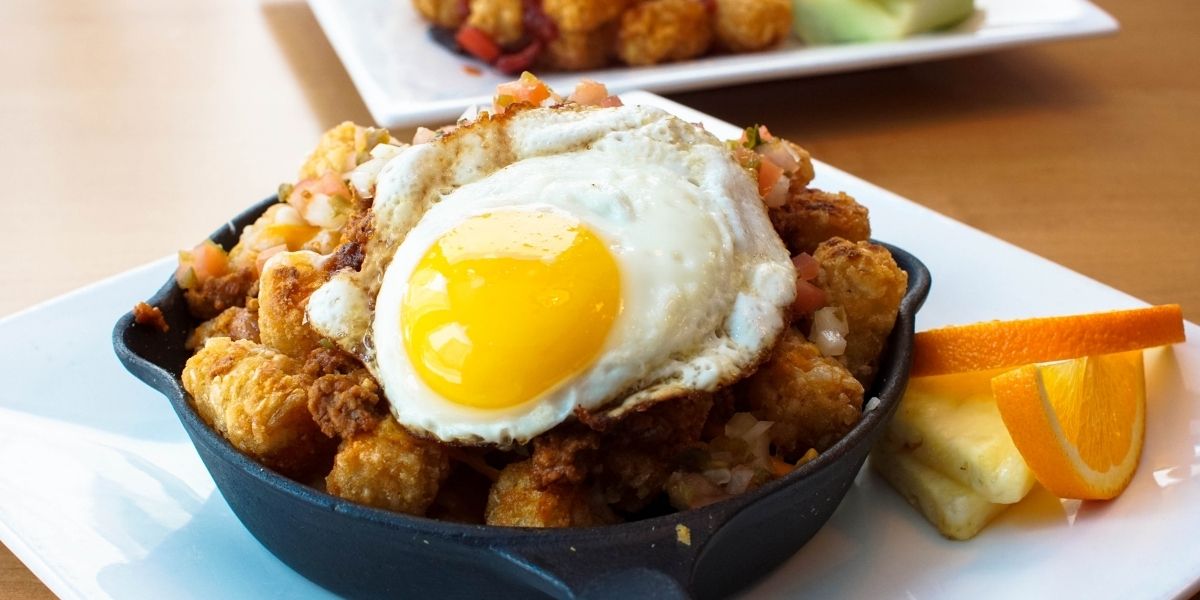 There are variations in recipes, although the name of the food is the same. We will have a look into a few variations here. By the way, one heads up for you – try to gather all the ingredients the night before because waking up too early to cook breakfast does not feel so good. So, prepare everything the night before and sleep like a baby without tension for breakfast. Your work has been done to some extent. You need to cook them in the morning.
Variation One
Ingredients
Tater tots – 32 oz frozen.
One pound sausage – ground cooked drained.
12 eggs – large.
0.5 cups of milk.
0.5 teaspoons of thyme – dried.
0.5 teaspoons of garlic – powdered.
Quarter teaspoon of salt.
1/8 teaspoon of pepper.
2 cups of cheese – Colby Jack, shredded.
Butter.
Instructions
Use butter to make the crockpot greasy.
Add two-thirds of bags of tater tots to the crockpot.
Take a mixing bowl and add pepper, salt, powdered garlic, thyme, milk to egg, and whisk together to make a smooth mixture.
The mixture goes on top of tater tots in the slow cooker pot. Next, add the cheese.
Now heat the iron skillet over a stove in medium-high heat. Then cook the sausages to make them brown. Let them crumble. Take the sausages and drain. Then add the sausages to the slow cooking pot.
Then put the rest of the tater tots and the cheese.
Close the lid and slow cook for about three hours.
For slower cooking, choose low heat settings. It will take about six hours.
Then add the thyme and cover lid and let it sit there for some time for fragrance.
Bring out and serve on a platter.
Variation Two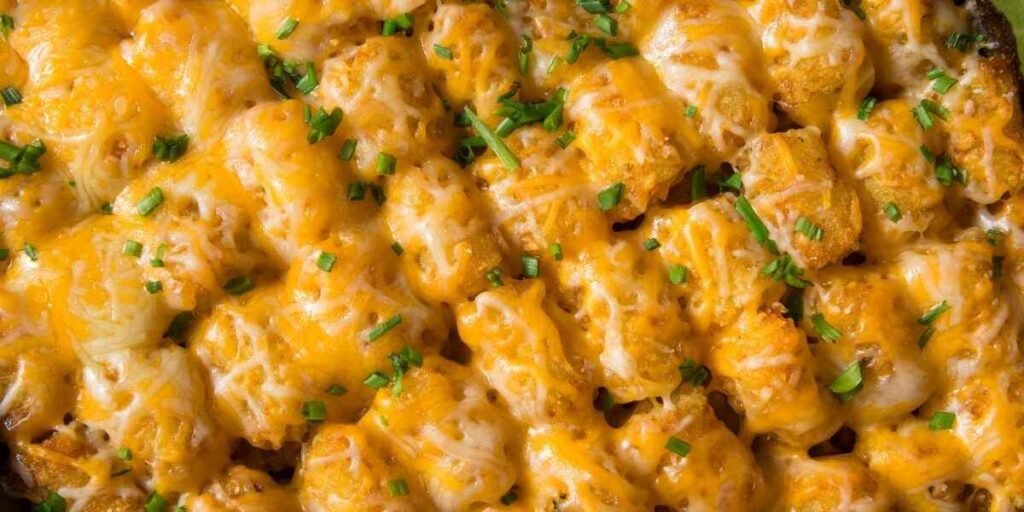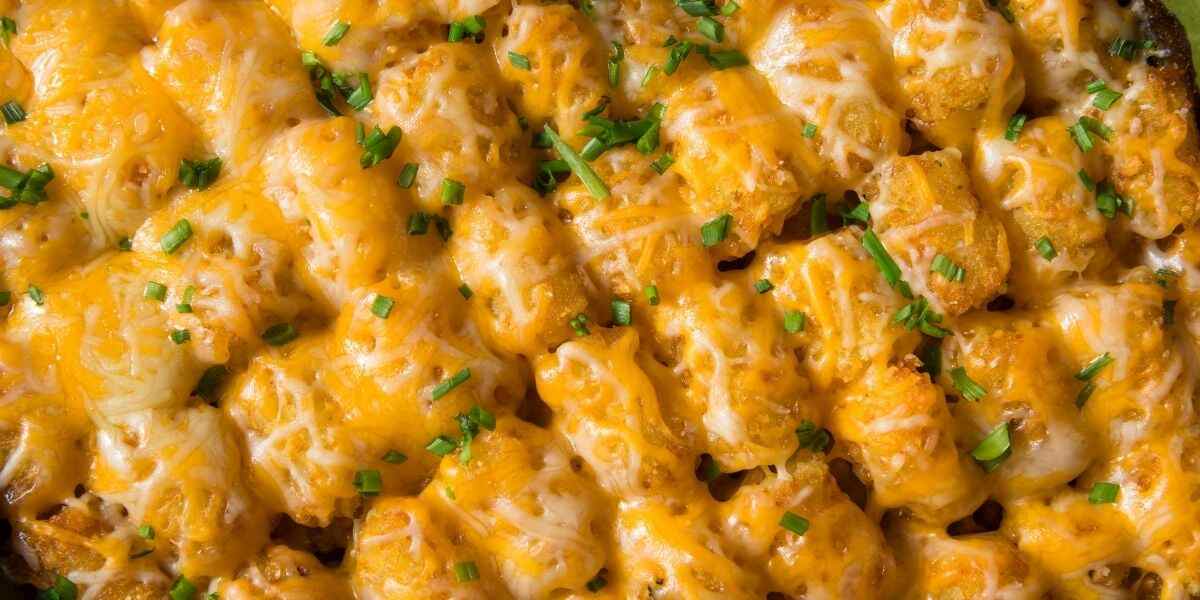 Ingredients
Breakfast sausages – 8 oz.
Six large eggs.
1 cup of Cream – heavy.
Cherry pepper diced and drained 4 oz.
Ground mustard ¼ teaspoon.
Diced onion ¼ cups.
Grated cheddar – 8 oz cheese.
Tater tots frozen 28 oz.
¼ cup of sliced chives.
Cooking spray non-stick.
Instructions
Spray your crockpot with non-stick cooking spray.
Cook on an iron skillet your sausages until brown and crumbled.
Beat the eggs and pour the mixture into the crockpot.
Now add half the cheese, onion, mustard ground, cherry peppers, and heavy cream to the crockpot and whisk until mixed well.
Sausages and Tater tots – add them to the crockpot. Now, stir to mix well.
Close the lid and cook for 3 hours. After half an hour, rotate the content. See if the eggs are ok.
Spread the rest of the cheese on the top and close the lid until the melting cheese. Now add chives.
Cook some more and then serve on a platter.
Variation Three
Ingredients
Tater tots – 30 oz.
Salted chicken – 6 oz diced.
Chopped onions – 2.
Shredded cheddar cheese – 2 cups.
A quarter cup of parmesan cheese grated.
12 large eggs – beaten.
1 cup of milk.
4 tablespoon of flour – all-purpose.
1 teaspoon of salt.
½ teaspoon of pepper.
Cooking spray – non-sticking.
Instructions
Get your slow cooker, grease it with cooking spray.
Now layer the ingredients like this – tater tots, chicken, cheese, and onion. Then repeat two times more. The last layer should be cheese.
The remaining ingredients go into a mixing bowl. Whisk well together. And now put them in the crockpot. Close the lid and cook in high pressure for 3 hours or in low-pressure cook for 8 hours.
Conclusion
Without a doubt, breakfast tater tot casserole crock pot recipes will help you pass the day in a good mood. When you have a fulfilling breakfast, you will be in a very good mood and will be able to work hard. Everyone likes a hard-working person full of energy and happy smiles!!
Frequently Asked Questions
What Makes Casseroles So Good?
If you ask this question, you have never eaten a perfectly cooked tater tot casserole in a crockpot. Because this is a food that speaks very loudly about itself, when all the ingredients are nicely aligned and layered and cooked slowly under pressure, you get a very tasty breakfast. Besides, breakfast is really important for people as it gives us a beautiful and tasty well-balanced meal at the beginning of the day. It has good calories. It is a healthy diet. If you are following a strict diet, then this breakfast is a must for you. Not just that, even if you are eating at night for the first meal of the day, you can cook this food and will be able to sleep with a happy tummy. That is why this breakfast tater tot casserole crock pot recipe is so good.
What Kind of Cheese Works Best in This Tater Tot Breakfast Casserole?
Ok, let me tell you one thing – cheese is a very expensive product. So, if you have a lot of money, you can choose the most expensive brand or type of cheese. But usually Parmesan, Cheddar, Monterey Jack, Colby, etc. – any of these would do. But choose the one that will melt with heat and give you a sticky and stretchy feel. Do not use pre-shredded cheese. And you can use tater tot of any size.
What Size Crockpot or Slow Cooker Do I Need?
It is up to you. There is no need to be so particular about it. I mean to say, if you have a big family or if you want to cook more to keep leftovers for later use, then buy bigger. But if you have a small one, who cares? The main thing is to follow the recipe. Just for tater tot cooking, you do not have to buy a new one. But if you are in the market shopping for a crockpot, buy a bigger one because you can cook so many other things in a crockpot!
What Kind of Breakfast Meat Can You Use?
It depends on your taste. Use the one that you like to eat. You can buy readymade salt beef or chicken or turkey or whatever you like. You can use sliced smoked meat or buy sausages. You do not have to worry too much about it. You can also make breakfast meat of your own. Cook some beforehand and keep in the refrigerator and use in installments.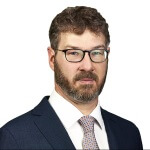 About Christopher Jones
Chris is an avid traveler and a gastronome.
He used to live for years in Europe and has far reached many unheard corners in Asia.
While at it, he never stopped looking for best local foods to try them out.
His favorite motto is "how can one live well, travel well, and work well without having good food every time?"
Chris received his MBA at University of San Francisco at the age of 24.
Leave a Reply