Today we will talk about garlic sauce that you can make at home. This recipe has a Lebanese touch to it. Enjoy!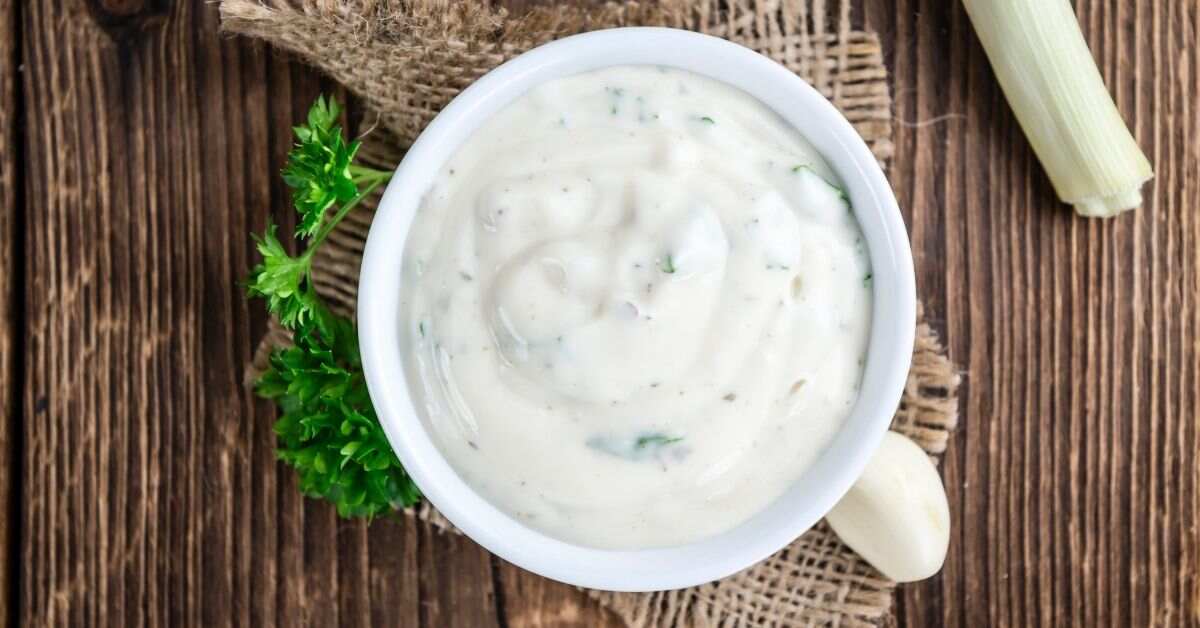 Whipped Toum (Lebanese Garlic Sauce)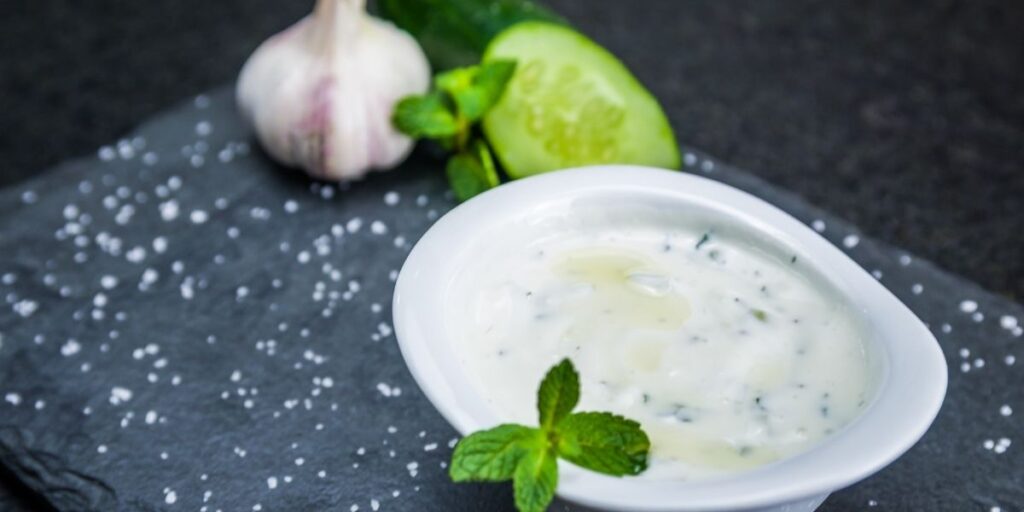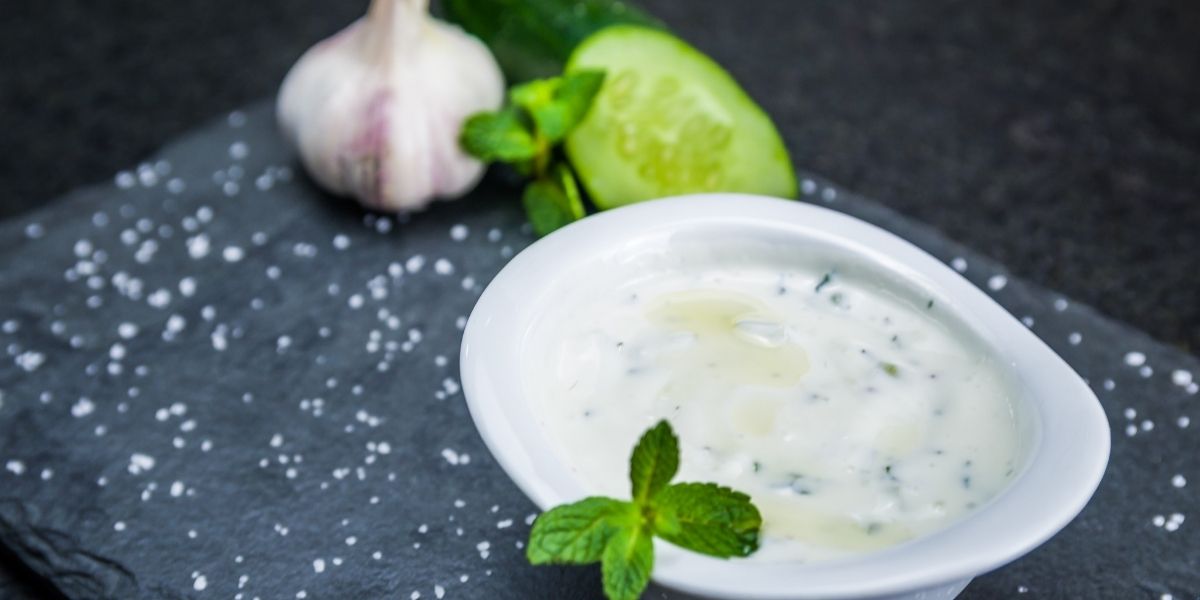 Toum needs four ingredients only – 1 pinch salt, juice of lemon, oil, and garlic. From these ingredients, you get a very rich creamy and bold sauce with a touch of Lebanon. Oh, there is also icy water – I forgot to say that as it is not an ingredient but you cannot avoid it. This Middle Eaneedauce will also need a food processing unit. Well, if you know how to make mayonnaise then this sauce will not be a problem for you. If you want to use a whisk, you can but a food processor will take less time and physical labor. You can make this in large quantities and store them for future use. It is really tasty.
Toum
I personally believe that when you are eating BBQ or grilled meat with bread, side dishes like sauces will take your taste buds to the next level of happiness and fulfillment. If you have experienced Lebanese food culture, then you may already know about hummus, tzatziki, tahini, and baba ghanoush. They are rich in flavor and make your main dish super delicious. You cannot just have enough of them!
But today's writing is only for Toum! I should not get carried away! I should be focused! Yes, as I was saying – if you can master this recipe, you will see that there are so many ways to put this sauce to good use! We pronounce Toum as Toom – it is in Arabic and its meaning is 'garlic'. My first experience with Toum was with a local Lebanese food shop. I ordered grilled chicken and bread. They gave this as a sauce. Oh boy! What a taste! Soon, I wanted another serving of this sauce and the owner was happy that I liked it. He explained that it was garlic. He explained in short how he made it. From then on, I would always order 'Toum' with grilled food items. Then I had to get creative in my own kitchen to prepare my own TOUM!
What Goes in Garlic Sauce?
There are various garlic sauce recipes and many of them use mayonnaise. But Toum is completely vegan. As it is vegan, it tastes even more delicious. Although we do not use eggs, the final result of this recipe is a creamy, bold, and rich-in-flavor garlic sauce. We will use only five ingredients. All-natural! So, let us take a look, shall we?
Take large garlic cloves – about 12, one teaspoon of salt – kosher, 1 ¾ cups of extra virgin olive oilis the love of my life, so I will use that here, juice of one fresh lemon, and icy water (helps with emulsification).
How to Make Garlic Sauce (Toum) at Home?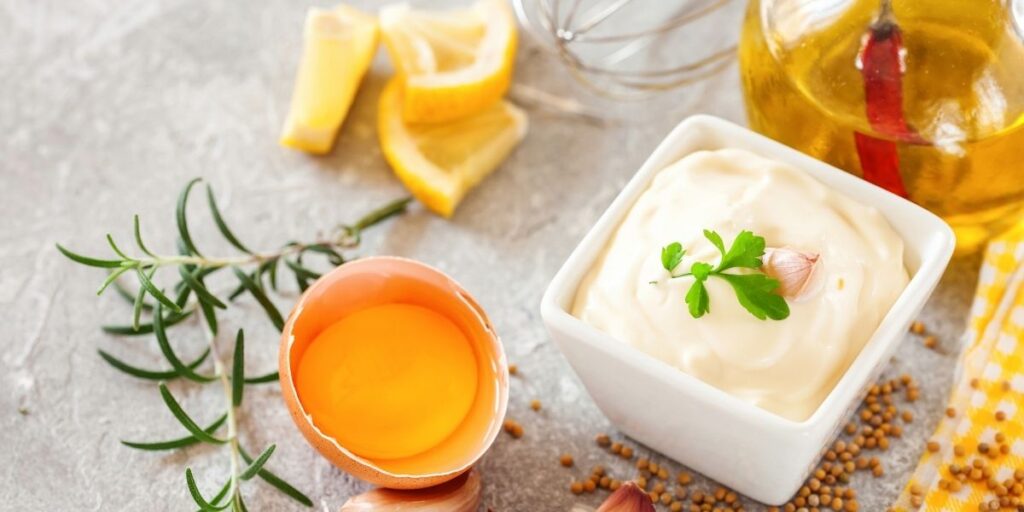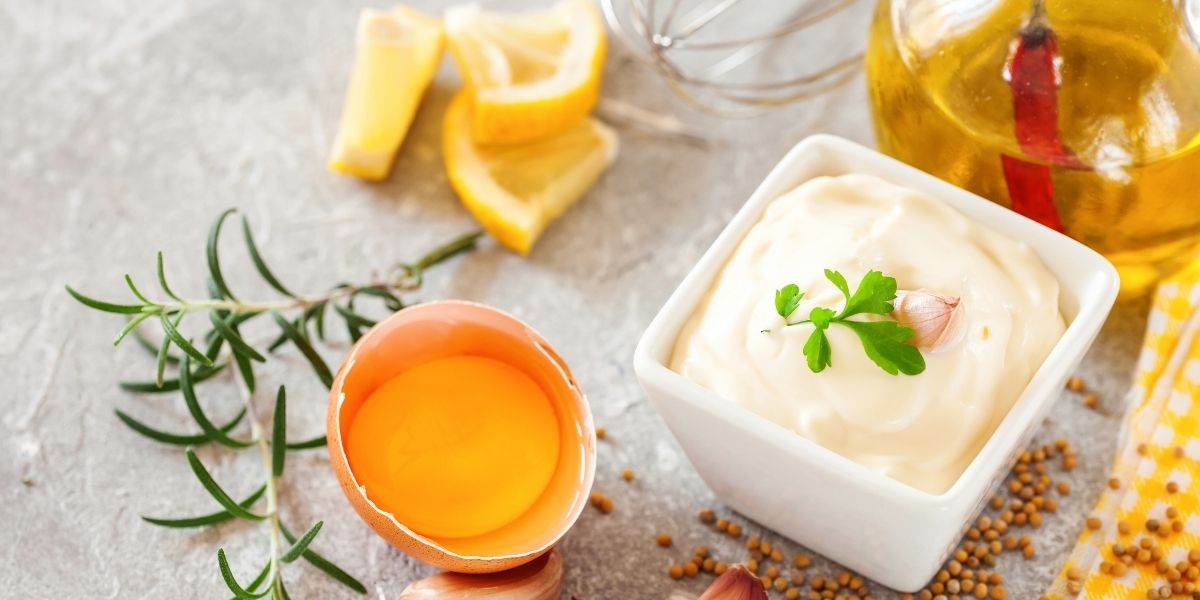 The traditional way of making Toum is to use a pestle and a mortar. Although there is a kind of thrill in going back in time or using a different element from a different culture, in modern time we can also use a food processor that can handle this slow paste mixing process. The main trick is to keep mixing the garlic while you drip the olive oil in and occasionally drizzle icy water. The dripping of oil has to be very slow indeed. If you have experience in making mayonnaise, you will understand what exactly I am talking about. The slow emulsification of the sauce requires this slow drop of oil. Thankfully, you will not have to use a whisk if you have a food processor. Otherwise, you will be in for serious pain in your forearm. I remember my old days when I was learning to make mayonnaise in my Chef course. It was seriously a real pain in the hand to whisk a mayonnaise sauce.
Now, let take look at how to make garlic sauce at home:
Take the garlic cloves. Crush them to peel the skin then easily and slice them up. You can use a food processor to make the garlic mince. Now, you put the garlic slices and the 1 teaspoon salt in the processor and run it. Soon, the garlic will become minced.
Then put the lemon juice and run the processor in two seconds pulse until the juice is completely mixed with the garlic.
Now, the main event begins. Slowly drip oil and water by alternating each of them, like this – once oil then you drip water, then oil again, and then water again. This is the main trick. Use separate tablespoons for oil and ice water. For the amount the ingredients mentioned in the list above, the processing will take at least 10 minutes. So, do worry. The final result will an increased volume of sauce and it will look creamy and fluffy. Do not hurry to make this sauce.
Important Tips
Use fresh garlic. Skin and peel them fresh. Do not use processed garlic paste, or else you will not get the taste you wanted nor you will get the result I mentioned. But it is a good learning process if you practice with all kinds of clove. It is better to practice with a smaller amount and find out the end result. Also do not forget to remove sprouts, if any. If you do not remove it, you will find the sauce a bit bitter.
Lemon juice adds brightness and you should add this right at the beginning. You can also use white vinegar instead of lemon juice. But if you add this later, the sauce will not become creamy and will break.
Do not rush the process of emulsification.
Use a small food processor for a small amount of sauce. But if you are making sauce for your restaurant, you will use bigger quantities and need a bigger food processor.
Conclusion
This garlic sauce or Toum goes really well with grilled meat and bread. Once you have the flavor of it, you will be madly in love with this. So, get the ingredients ready and be creative in the kitchen on the weekends, and amaze your family and friends with this amazing sauce.