Sake Substitute
Sake is a traditional Japanese drink that is made from fermented rice. A precise crewing procedure is applied to get the desired result. The taste of it is a bit sweeter than other drinks and it also contains around 15% of alcohol content.
It works perfectly when it is marinated with meat. Not only that, you can use it in soups, sauces and other delicious recipes and the flavor will be mouthwatering.
However, if a situation occurs where you are out of sake or it is not available in the grocery store, you should definitely read this article. If you go through it from start to end, you will find a list of sake substitutes that will be your savior in times of emergency.
So, without further ado, let's get started.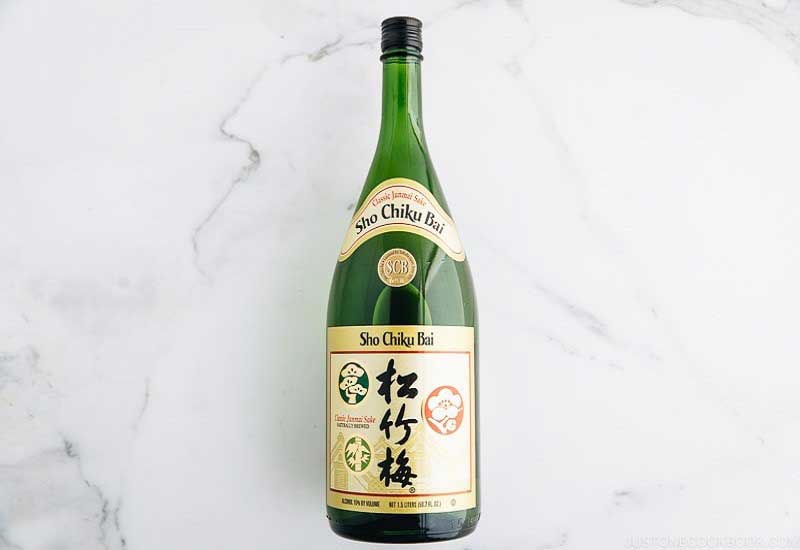 1. White Grape Juice
White grape juice is popularly known as a preferable alternative to Sake. You will be surprised to know about the fact that it has zero alcohol content. Hence, this will be a very lucrative option for people who prefer to have their dishes with no alcohol.
To get the best outcome, add a tablespoon of lemon juice to elevate the total flavor. If you serve the foods to your loved ones with this substitute, you will surely be complimented because of your cooking.
The proportion of this juice should be similar to the Sake or else the taste won't be up to the mark.
2. Dashi Stock
This is a stock used in cooking and is very famous in various Japanese dishes. To get that savory flavor, it is used in different soups and broths. You have to add a bit of white grape juice so that the consistency of the flavor can be maintained throughout the dish.
Use this stock in the type of dish that needs liquid for cooking purposes. Don't use it alone as a substitute and if you do it accidentally, the overall intensity of the taste will be much higher than normal.
3. Rice Wine Vinegar
Rice wine vinegar also goes by the name Rice vinegar. This is made by fermenting the sugars straight from the rice into alcohol and then the same process is done for the alcohol into acid.
The flavor is a bit mild and will give that sweet kick if you use it in salad dressings or dipping sauces. This is highly in demand in various restaurants. Since it is vinegar, you will get the sour taste if you don't add sugar in your recipe. Thus, make sure you include it or else the sour will dominate the whole dish and might ruin the overall flavor.
4. Sweet Sherry
The name says it all. This wine is already sweetened so you should avoid using any sugar to customize the flavor. If you use it in your dish, you will get that beautiful aroma and this might lighten up your mood for an instant.
It is also considered as a good alternative to Sake because it has been tested by many chefs around the world and the results were successful. One thing you have to be careful about is that you should only use it in recipes where the need for Sake is in a small proportion.
Other than that, you will find it easily in different grocery stores as it is available most of the time.
5. Dry Vermouth
Dry Vermouth is quite aromatic and is taken as a good Sake substitute. This is fortified with brandy and due to this, it goes smoothly with the kind of cooking that needs Sage.
There are two types of Vermouth, white and red. The white one is dry and the red one is sweet. You should use the former Vermouth and make sure you add an additional amount of sugar to maintain the flavor.
Use it in dipping sauces or the salad Dressings, and then taste it. It is guaranteed that you will be a fan of it.
6. Mirin
The alcohol level of Mirin is also good, so this makes a good substitute for Sake. Likewise, you won't get that much difference in terms of flavor. Fortunately, you don't need to panic if you are in desperate need of Sake as well.
Accordingly, if you taste your dish that contains Mirin, you will get a bit of sweetness initially but it won't be a problem overall. Besides, if you serve your food to the guests, they won't be able to detect the difference for sure.
As it already has some sugar content, avoid using additional sugar in all cases or else you will degrade the total dish, and you wouldn't want that, right!
Finally, if you are the type of person that has no problem with alcohol, go for this substitute without any hesitation. As it is highly popular, you won't have a problem finding it in the nearby grocery store.
7. Chinese Shaoxing Wine
When you talk about traditional wines, Chinese Shaoxing Wine always becomes one of the top picks. It is a rice wine that is fermented very carefully and is commonly used in many Chinese cuisines.
You can use it when you have to marinate the vegetables or meat as it plays a key role in increasing the intensity of the flavor in a very good way. Similarly, you can also use it in wonton, sauces and many other delicious dishes.
However, it is highly recommended that you should take some information beforehand regarding various recipes while you are going to use it as Sake substitute.
Apart from that, always use the same proportion of this wine that you might have used for Sake. If you talk about its availability, check the Asian markets and you will definitely find it.
8. Soy Sauce
Soy sauce also contains no alcohol content and it can be a good Sake substitute. In order to bring out that savory flavor from your dish, add a small amount of white grape juice. This won't reduce the sweet level of the juice and you will get that identical taste as the Sage while you eat the food.
Conclusion
These are all the substitutes that you can use when you have no Sake in your possession or you are not interested in using it.
Pick the alternative very carefully. Consult with the professionals if necessary.
Best of luck!