Mirin is used in traditional Japanese dishes and it is very popular among various chefs. It is a rice wine that is a bit sweet and mixes perfectly well with teriyaki and soy sauces.
The alcohol is only 14% inside it and is mostly sugar. The thickness of Mirin is quite good and if you are planning to customize your already existed sauce, you can easily upgrade it to delicious one.
Accordingly, if you are stuck in a situation where you don't have Mirin, but you must need to make that Japanese cuisine, don't lose hope. Take a deep breath because the following article will provide you the light at the end of the tunnel.
You will find out various Mirin Substitute and you will be happy to know the fact that your dish won't lose its original taste at all.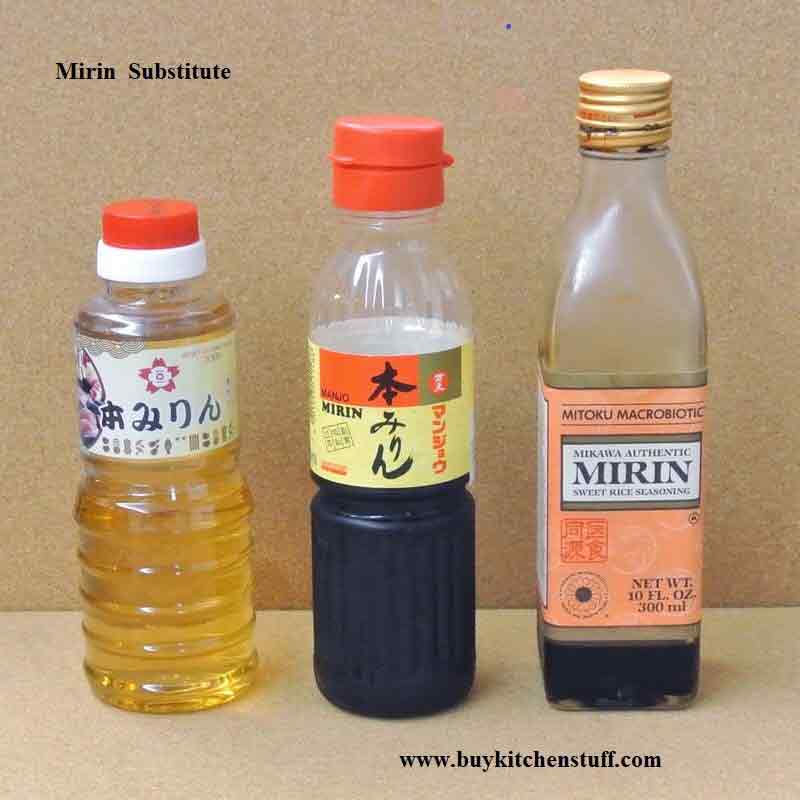 Our Top 10 Mirin Substitute You are Looking For
Marsala Wine
The wine works efficiently when you need to marinate the meat or sauté vegetables. In that sense, if you are up for creating unique sauces that have caramel flavors and will also taste like nuts, Marsala Wine will be a preferable choice.
This wine is of two types, sweet and dry. If you pick the sweet one, this will go head to head with Mirin in terms of flavor. In this case, you don't need to add extra sugar to match the taste level.
As Mirin is normally used in teriyaki sauces and other famous cuisines, Marsala wine will be able to bring out the same flavor if you prefer to use it as an alternative.
Takara Mirin
This one is a good Mirin substitute. The content of alcohol is around 12% and is quite intense in terms of flavor.
There are various Japanese dishes that you might have tasted in restaurants and most of them have used Mirin. The taste is very delicious as reviewed by many customers. If Takara Mirin is used as an alternative, the taste would have been the same, surprisingly.
White Grape Juice
This juice has zero alcohol level and it made purely from green grapes. If people prefer a good substitute for Mirin but they don't want any content of alcohol at all, this option will be a smart choice to consider.
For every cup of White Grape Juice, add 1 tablespoon of lemon juice to get your desired output.
Dry Sherry
Dry Sherry is a unique substitute and is used worldwide because of its strong and acidic flavor. If you are looking for that powerful kick of flavors, you can easily use Sherry without any hesitation. To be on the safer side, add some decent amount of sugar so that your dish doesn't lose its overall flavor.
You won't get that similar savory taste in your food that you normally get in the case of Mirin. Nevertheless, the food will taste delicious.
White Wine
White Wine is a very good choice if you are looking for an alternative to Mirin. The output might not be the same but is it guaranteed that you won't get dissatisfied.
You must use sugar while using White Wine and make sure you are following the proportion of Mirin in all dishes.
Aji-Mirin
Dishes made from Aji-Mirin tastes quite similar to the regular mirin. The alcohol level is quite low, but the sugary content is very high. You will find different brands of it in your nearby store. Some of it will have alcohol while some won't.
If you are looking for savory flavor in your Japanese dish, Aji-Mirin will fulfill your wish. Just keep one thing in mind, the sugar aspect of this is very high so if you are the type of person that prefers to avoid sugar, look for the other substitutes.
Apple Cider
Apple Cider tastes sweet and consists of alcohol. It is very much used in dishes like meat and vegetable soup. Although the taste won't be as perfect as Mirin, the dish will still be a delicious one. Use some amount of sugar and salt to improve the overall taste.
Vermouth
The dishes made from Vermouth tastes quite identical to Sherry. It is also a decent alternative for Mirin. You will get that aroma if you bring it close to your nose. It is a very good choice for cooking because it is fortified by using brandy. Not only that, spices and herbs are used to intensify the sweetness level of it.
This shows that Vermouth is a complete package of different flavors. You will find two types of it, red and white. The former one is sweet and the latter is quite dry but this doesn't change the fact that both of them are good for cooking purposes.
Always add sugar when you are planning to use Vermouth instead of Mirin. The amount of sugar should always be more than Vermouth overall. Other than that, you can use it for sauces or dressing the salads.
Distilled White Vinegar
You will get a powerful smell of vinegar from it, but it still works as a good substitute for Mirin.
To make that delicious dipping sauce or flavor up the meat or vegetable soup, Distilled White Vinegar will be a decent choice. Like the previous one, you also should add sugar for the same purpose.
Sake
Sake is very renowned among many Japanese cuisines and will give you a very good result if you prefer to use it as a substitute for Mirin. For many years, both have been used by different chefs and some people prefer to call Mirin as 'Sweet Sake'.
As you can see, the name proves that you can easily use it in any dish that requires Mirin. The prime difference is that the Sake consists of more alcohol and less sugar percentage. So, to overcome this issue, you should use sugar to minimize the alcohol level.
Follow the proportion of Mirin used in all dishes and you are good to go.
Rice Vinegar
Rice Vinegar will be a strategic option if you are looking for salad dressings. You will find that it tastes a bit sweet and warm and that's why it is used commonly in dipping sauces in lots of restaurants.
As it is vinegar, you will get the taste of sour when it touches your taste bud. Hence, you must use sugar in order to neutralize the dominance of sour.
Conclusion
Mirin is a common flavor what Japanese like the most. Qualities and taste may vary because mirin is hard to find. Go through all the options once more, and do some additional research if you prefer. Pick the mirin substitute carefully.
Best of luck!