A food mill is a kitchen tool that functions to mash or puree food. You can think of it as a combo between a strainer and masher, with the strainer serving to keep the skin or seeds from getting to your puree. It is thus perfect for making mash potatoes, tomato sauce, applesauce fruit marmalades, jellies, spaetzle noodles and creamy soups. The versatility a food mill offers by handling an array of kitchen tasks makes it an essential kitchen item. They, however, may be costly to acquire and thus considered a luxury. Luckily, there are substitutes available that comprise everyday kitchen items that you likely already have. If you are in search of a food mill substitute that will meet all your expectations and not compromise the texture of your favorite meal, then look no further.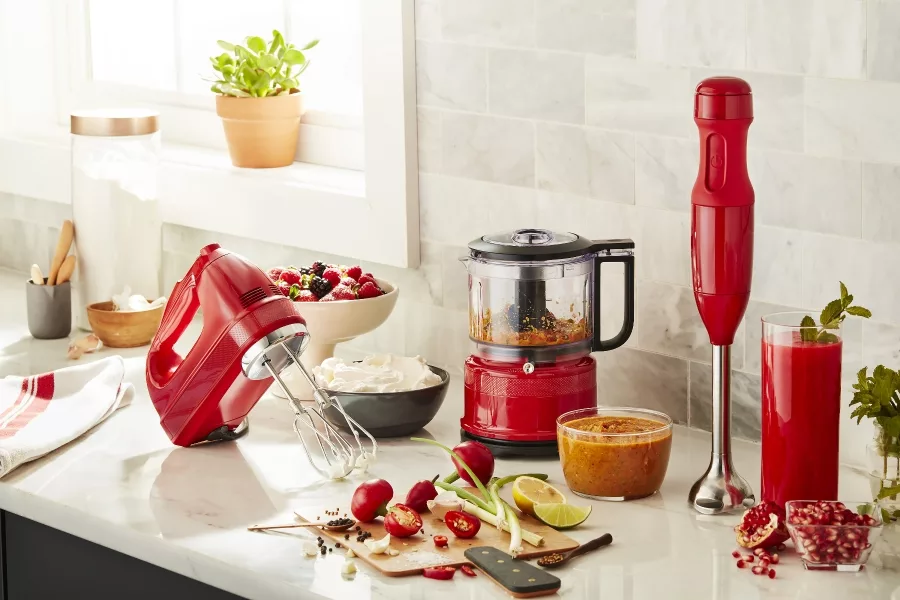 How Do You Pick A Food Mill Substitute?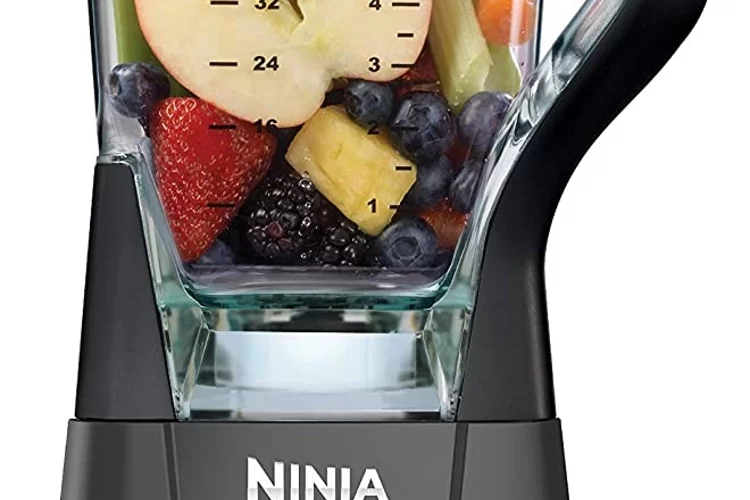 Essentially, there are two main factors to consider when deciding on the kitchen tool to pick as your food mill alternative. Firstly, is the type of texture you would like to achieve. You should consider if the texture of the food you are preparing is attainable with the tool you are planning on using. If you hope for the food mill to separate peels and seeds from the food, then you would go for a strainer over a ricer. The second factor to consider is how fast you would like to get the job done. Some food mill alternatives consume a lot of time and energy. Others, like food processors and blenders, get the job done easily and quickly.
Top Amazing Food Mill Substitutes
- Combo Food Processor + Sieve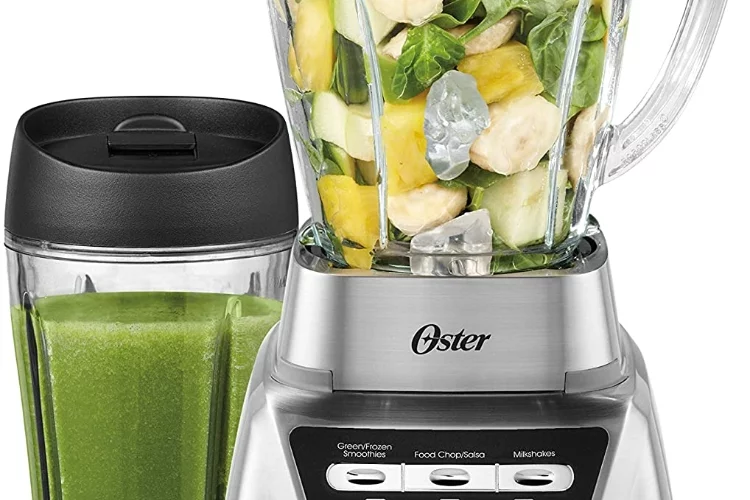 Top Guide to Food Mill Substitutes by Editors
The ideal food mill substitute is a combination between a food processor and a sieve. This pair can aid you squash any food and attain a texture that is quite similar to that from an actual food mill. It achieves this through its sharp blades that grind food in a rapid pulsating motion. In addition, the sieve ensures you obtain a perfectly textured puree since it screens the product coming out of the food processor. Notably, ensure that the fruit or vegetable peeling and the seeds are not present during food processing when using this alternative.
You might have to include a fine-mesh strainer to remove the peels and seeds first before proceeding to process them. In addition, this machine needs electricity to function, unlike the normal food mill that works mechanically. Therefore, this is the perfect alternative for anyone that lacks the time and energy to put in that extra effort in moving the lever back and forth in a food mill. Unfortunately, this appliance lacks the flexibility seen in the food mill that allows one to produce finely textured food. This is since the food processor gives the user limited control over the resultant food texture.
Blenders
You can opt for a blender if you do not have a food processor at your disposal. A countertop or handheld immersion blender is a perfect food mill alternative. By utilizing a blender's pulse option, one can mash or puree their food. Blenders are much quicker at grinding food than the conventional food mill. However, the vegetable and fruit peeling must first be removed before pulsing the food at a high speed. This is easily achieved using a peeler or a knife.
If your blender comes with a high-speed option like most modern ones, you turn fruits and vegetables into a fine liquid or unified mass. However, such models are more costly and thus a rarity in every household. Blenders are easy to operate and since they run on electricity they save on effort and energy. Unfortunately, they cannot operate in the absence of electricity and can't process hot food.
Potato Ricers
The potato ri cer is one of the best food mill replacements that you can use without the need for electricity. If you prefer manually operated tools, then the ricer is the perfect option as is it gives you better control while cutting down on energy costs. It can get the task done much quicker than your ordinary food mill. A standard ricer is made of durable stainless steel material that is dishwasher safe. In addition, its handles are soft-grip and non-slip, making them comfortable to handle. It also has a non-slip knob that aids to fit the ricer over the bowl comfortably.
Food mills are easy to use and are much preferred when making mashed potatoes. The result is often a smooth and very fluffy texture. Moreover, they can be used in making all manner of baby food, hummus, applesauce, and guacamole. It does, however, come with a few restrictions, as you cannot mash vegetables and juicy fruits such as oranges, lemons, and tomatoes. If you have no alternative, you can use a strainer to separate the seeds if you mash fruits using a ricer.
Grinding Plates
A food mill grinding plate resembles a colander and it thus makes perfect sense to use a colander as its substitute to achieve the same results. Its only major disadvantage is the extensive amount of effort you will have to put in to achieve a finely mashed product. Its major pro is that the colander is extremely easy to clean. This perforated strainer can also serve as the perfect tool for rinsing vegetables and fruits as well as straining pasta.
The standard colander is made of durable stainless steel and has a 12-cup capacity. It is also dishwasher safe and its handles are sturdy with a comfy grip design. It is easy to use and will also help you in separating peels and seeds. If the holes are on the larger side, very small seeds filter through such as tomato seeds. It is a great appliance for making fluffy mashed potatoes. Using a wooden spoon or spatula, you can push boiled vegetables through the perforated strainer and use the same technique in making tomato sauce.
Hand Mixers
By opting for the hand mixer, you should be prepared for roughly-textured mixtures. It is the ideal mixer for roughly chopped-up food. You first cut your food into tiny pieces which work for soft foods like tomatoes and boiled potatoes. Most hand mixers are surprisingly powerful despite being affordable and can thus take up cooking tasks with ease.
The standard hand mixer has different speed ranges with some having a power boost setting. They are designed to comfortably rest on the counter surface as well as over bowls. In addition, the beaters are dishwasher-safe, and the handle has a comfortable grip. It is often used in combination with another kitchen tool to achieve an optimal smooth consistency. Finely chopping up the food pieces takes up a lot of time and effort. Luckily, you can opt to finely grate them which is less time-consuming and has higher consistency. Users should take care not to over mix their food as it may end up a gluey mixture.
Colanders
If a colander does not offer the right amount of smoothness or fine granularity, then you can use the mesh strainer as an alternative. It is an ideal colander replacement, is made of stainless steel mesh, has a wide diameter, its handle has a comfortable grip and is securely attached to the mesh. This piece of kitchenware is easy to use just like the colander as it entails pushing the mixture through the sieve with a wooden spoon.
The main difference is that it has smaller holes than the colander and thus does not allow even the small tomato seeds through. This makes the wooden spoon and sieve combo the perfect tool for making smooth tomato sauce. It's fine mesh also aids in creating lump-free soups if happen to have already blended your mixture and simply need to refine it.
Box Graters
If by the slimmest of chances, you lack any of the above kitchen tools and are in dire need of a food mill substitute, then you can turn to a grater. Even if you lack this one, it is one of the cheapest kitchen tools to acquire despite being quite helpful. Box graters in particular are perfect for grating large amounts of fruits and vegetables. Flat ones are rather tricky and tiresome to handle when dealing with large food portions. Box graters come with four sides with different hole sizes. This gives the user the option of grating, shredding and slicing food using the grater. It is made of stainless steel and thus rust-proof and dishwater-safe. Most of the handles have an ergonomic design making them comfortable to hold.
The grater works best as a food mill alternative under specific circumstances. To attain the best smooth consistency from them, you should work with softer foods. For instance, boiled potatoes are easy to grate and we can use a fork to further mash them. If you are seeking a smoother finish, then the grater-hand mixer duo is the preferred combination. You can also prepare tomato-based soup or sauce but must first peel it before grating.
Food processors, blenders, ricers, colanders, strainers, hand mixers and graters are just but a few everyday kitchen tools that can serve as great food mill substitutes.