Blueair has been in the business of selling air cleaning products since long and they really excel in the areas of design and engineering. The Blueair 403 is one of their bestselling products and is part of the Blueair 400 series.
One thing that I've observed is that many consumers often get confused and mix up this air purifier with other models from Blueair (I mean the 203, 503 and 603 models). Let's see some of the features of this air cleaner.
Editors' Picks for Top Air Purifiers
BlueAir 403 Air Purifier Performance and Features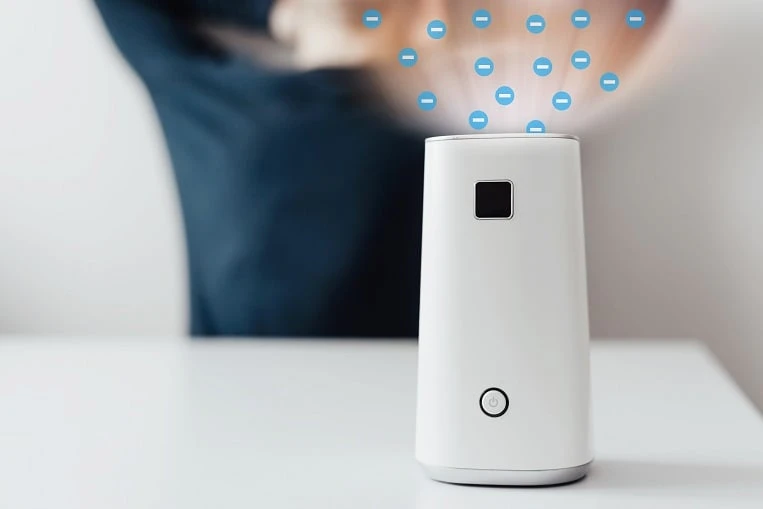 1. Design and Looks
This product is designed and engineered in Sweden and has a very sturdy structure. This unit can be a bit bigger than what you expect but it easily blends with other items in your living room. The one thing that I like the most about this product is that it's out casing made of galvanized steel and thus there is no point of offgassing. Also, you won't notice microbial growth inside the unit because it is made of synthetic materials which are resistant to water and moisture in the air.
2. Lesser Sound
Blueair 403 model produces noticeably lesser sound because of its patented HEPA silent technology. It operates under 4 fan speed settings and you can only hear a slight buzzing sound when the fan speed is set at the top level. If you are looking for numbers, it produces 32 decibels of sound at a low setting and around 52 decibels at the top fan speed. But in my opinion, I don't think that you would ever need to switch on the highest fan speed because the first three speed levels are usually enough for medium-sized living space.
3. Filtering Capacity
This unit is equipped with Blueair's patented HEPAsilent technology which uses a combination of electrostatic and mechanical filtration techniques to eliminate harmful impurities from the air. In simple terms,
The fan quietly pulls the polluted air into the purifier
Now a negative charge is electrically induced to the airborne impurities
These negatively charged impurities are then captured by the positively charged gradient filter which is made of polypropylene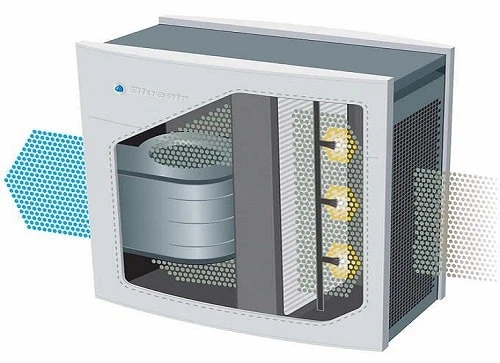 Apart from the above three purification stages, the Blueair 403 also has two additional filters which clean up any impurities that might have been missed in the initial process.
This filter removes any bigger sized particles which include the likes of pollen, pet dander, mold spores, hair and dust particles.
This is nothing but an activated carbon filter. This Charcoal filter effectively captures all the gas molecules such as cigarette/tobacco smoke, volatile organic compounds ( VOC s)which are released by paints or other off-gassing products.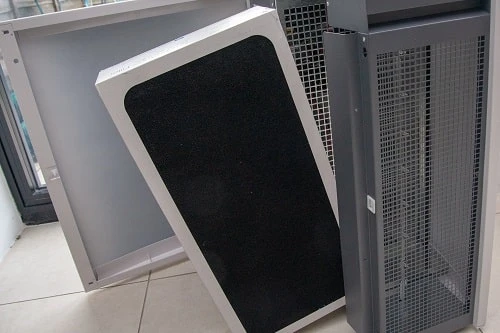 After this five-stage filtering process, cleaner air is then pumped back into the room.
4. Performance Ratings
CADR is something which I always look for before buying an air purifier as these are the figures which tell you about the purifier's efficiency in cleaning the room air. This product has a Clean Air Delivery Rate of 240 four smoke, 240 for dust and 240 for pollen. These are some great numbers if you're looking to place this air purifier in a medium sized room. Also, this unit has an Air Change Rate (ACH) of 5 per hour. The ACH tells you how many times a cleaner purify the entire air within the room.
The Blueair 403 model consumes very less power and also has an Energy Star certification to its name.
My Opinion
The Blueair 403 is priced at a bit higher level when compared to other mid-range there purifying products. But, I feel that the price is justified because of the value this product that delivers for the price paid. This prime air purifier operates silently, cleans efficiently and consumes considerably lesser power.