Warming drawers is one of the best solutions for kitchen and cooking appliance. When you keep your daily food inside this warming drawer you always get overcooking or drying out food because it's has steady temperature that can maintain the proper temperature for separate food items. If you have a busy family and all members not ready to eat together then you can keep foods to warming drawer to serve them later. I hope if you use warming drawers you can spend much more time with your friends, guests and family members instead of being in the kitchen cooking or checking on your food. Warming drawer is better than a microwave for daily foods and more time saver.
Top Warming Drawers by Editors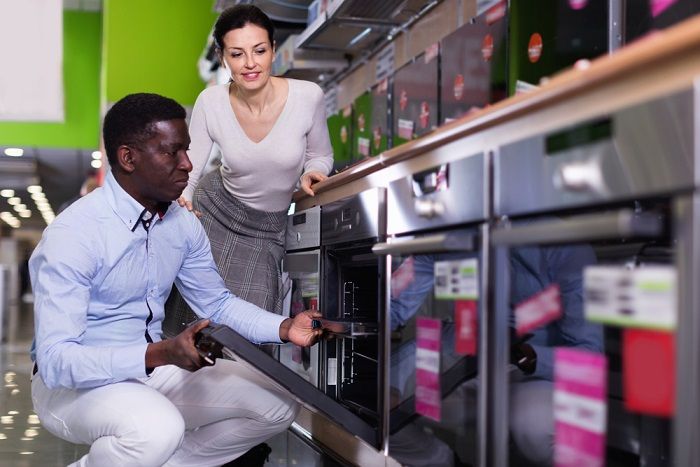 Best warming drawers choosing guide
1. Types of Warming Drawers
There have several types of warming drawers suppose if you do not have space in your kitchen for a built-in warming drawer then you can use freestanding or slide-in ranges warming drawer in your kitchen. When you have a new model home and designed kitchen room also there have space for decorate then you can setup the separate warming drawer that give you the flexibility of placing it where it will be most convenient. You can easily setup this warming drawer either above or below a wall oven. It is an electric drawer so there no need special venting for it just keep in mind they will require adequate electrical service so ensure proper AC power. Warming drawers are available in stainless steel or other colors also you can accommodate a costume panel that would be matching with your kitchen.
2. Temperature Settings
Most of the warming drawer's temperature range is a minimum of 80 degrees Fahrenheit (℉) and a maximum of 250 degrees Fahrenheit (℉). Some warming drawer models have a "proof," or low-temperature setting, that allows for the rising of dough. The higher temperatures are good for keeping prepared foods warm or soups piping hot.
Here the table of warming drawers temperature range:
| Temperature | Preset | Range |
| --- | --- | --- |
| High | 200°F | 80°F - 200°F |
| Medium | 160°F | 80°F - 200°F |
| Low | 120°F | 80°F - 200°F (Recommended 145°F-159°F) |
| Proof | 85°F | 80°F - 110°F (Recommended 80°F-100°F) |
5 Warming Drawers Reviews
1. Fire Magic Aurora Electric Warming Drawer 33830-SW 30″
Fire Magic Aurora Electric Warming Drawer is very is easy to open also it's have a separate rack system so you can open so adjust the dishes depending on the size of the you want. It's a has proper humidity control that's allowing you to keep your food warm and ready to serve at all times before eating. Stainless steel is used to construct this fire magic aurora electric warming drawer inside and outside both so you no need to worry about lose its amazing look to rust. The temperature inside the warming drawer is exact warm so you are able to prevent the unwanted bacteria from growing it's don't make hot enough to cook the meat.
2. Lynx Convenience Center with Warming Drawer
Lynx convenience center with warmer drawer is made of heavy-duty stainless steel and lynx signature polished. It has amazing features that include a warming drawer, LP tank, utility drawer, and also have a storage cabinet that can store foods to serve later. Sometimes you may have large kitchen items so the utility drawers will be very helpful for you because it's has enough space so you can use this warming drawer for grilling, towels, etc. This warming drawer contains removable rack pans and lids so it's very easy to open and lock.
3. Barbeques Galore Warming Drawer
Barbeques is a premium brand widely known for producing dishwashers in the North American market but they highly prioritize producing high-quality products in all categories. Barbeques warming drawer contains a fan-assisted heating system, 4-hour timer, variable temperature settings, and touch controls. Total system controlling by AC power. It has moisture and rust control capability so you no need to worry about unexpected rust in your amazing kitchen. Using these warming drawers you can keep your heat food items or keep food items warm until you are ready to serve so you can enjoy much more time with your guest and family members
4. Thermador WD30JS Warming Drawer With
Thermador is one of the best-selling premium brands due to its reliable service history and great package promotions. This brand is widely known for the star burner on their gas cooking products. I highly recommend using this Thermador warming drawer because it has amazing features. Thermador warmer drawer is constructed with heavy-duty stainless steel. It has 4 heating modes, warming mode, proof mode, automatic shut-off timer, digital display, and touch controls. It has soft-close hinges that protect the appliance in busy kitchens, a moisture selector feature that controls humidity level in the drawers. It also has open sides to easily move heavy dishes from the drawer.
5. Hatco HDW-1 Warming Drawer Unit
Hatco HDW-1 warming drawer is a freestanding food warmer drawer it's comes in 1, 2, 3, or 4 drawers so you can easily choose your own model that you prefer to use. This warming drawer made of strong and durable material of stainless steel that also used nylon rollers and steel slides. It has Electrical control buttons to regulate temperature and humidity so you can take care of it perfectly anywhere. This warming drawer has a virtual holding platform for warning a wide variety of products including baked potatoes, rice, nacho chips, vegetables, chicken, and other protein products. This product is built for tough kitchen duty and keeps a variety of foods hot and flavor-fresh for serving.
It has protein product that provides a simple way to teach drawing on when approaching the end of the business day remaining product from the securities may be transferred from the top producing energy consumption heavy-duty adjustable stainless steelworks in a series of canceled from 2 inches to 5 inches available as an option then from the front of baby at just to accommodate moisture levels.
Final Words for Warming Drawer Buyers

If you would like to keep your food at the right temperature and the flavor fresh you are highly recommended to buy warming drawers. Warming drawers providing the best solution for homes, cafes, catering, parties, among other places.
Warming drawers come in a variety of models including free standing and built-in models. They come in one drawer or several depending on the volume of food it is required to hold. Get this worthwhile addition to your kitchen and enjoy your food at safe temperatures always.
Buy on Walmart
DACOR Warming Drawer HWDF30S 30" Flush Warming Drawer, Silver Stainless Steel - Walmart Link
HeatMax 16x16x24 Small Hot Box Food Warmer with an Interior usable shelf space of 13 x - Walmart Link
Bull Outdoor Products 09970 Single Drawer, Stainless Steel - Walmart Link
BBQGuys Signature 42-Inch Stainless Steel Door, Double Drawer & Roll-Out Trash Bin Combo - Walmart Link
Atatod 30" W Outdoor Kitchen Drawer Stainless Steel BBQ Single Drawer w/Divider Flush - Walmart Link
Whirlpool W10536339 30-in Warming Drawer Heat Deflector, Stainless Steel - Walmart Link
Fire Magic Aurora Electric Warming Drawer 33830-SW 30" - Walmart Link
Lynx L42CC-1 Convenience Center with Warming Drawer and Tank Storage, 42-Inch - Walmart Link
Barbeques Galore Warming Drawer - Walmart Link
Thermador WD30JS Warming Drawer with Mp Handle44; 30 in. - Walmart Link
Hatco HDW-1 Warming Drawer Unit - Walmart Link
Buy on eBay
DACOR Warming Drawer HWDF30S 30" Flush Warming Drawer, Silver Stainless Steel - eBay Link
HeatMax 16x16x24 Small Hot Box Food Warmer with an Interior usable shelf space of 13 x - eBay Link
Bull Outdoor Products 09970 Single Drawer, Stainless Steel - eBay Link
BBQGuys Signature 42-Inch Stainless Steel Door, Double Drawer & Roll-Out Trash Bin Combo - eBay Link
Atatod 30" W Outdoor Kitchen Drawer Stainless Steel BBQ Single Drawer w/Divider Flush - eBay Link
Whirlpool W10536339 30-in Warming Drawer Heat Deflector, Stainless Steel - eBay Link
Fire Magic Aurora Electric Warming Drawer 33830-SW 30" - eBay Link
Lynx L42CC-1 Convenience Center with Warming Drawer and Tank Storage, 42-Inch - eBay Link
Barbeques Galore Warming Drawer - eBay Link
Thermador WD30JS Warming Drawer with Mp Handle44; 30 in. - eBay Link
Hatco HDW-1 Warming Drawer Unit - eBay Link