Green peanuts are a suitable substitute for meat as it is rich in protein and assist you to keep your weight in check. People who are on a strict diet, and looking forward to losing some pounds can be heavily benefited by peanut consumption. It's also an ideal source of daily protein for vegetarians.
People who live in dense cities often find it hard to get an authentic source of fresh produce. Artificial preservatives contaminate most of the peanuts found in the local markets. In this regard, most people search for farms and online services that can supply them with fresh green peanuts.
If you are one of them, look no further. This article is your guide to ascertain the best places that can supply you with 100% natural peanuts.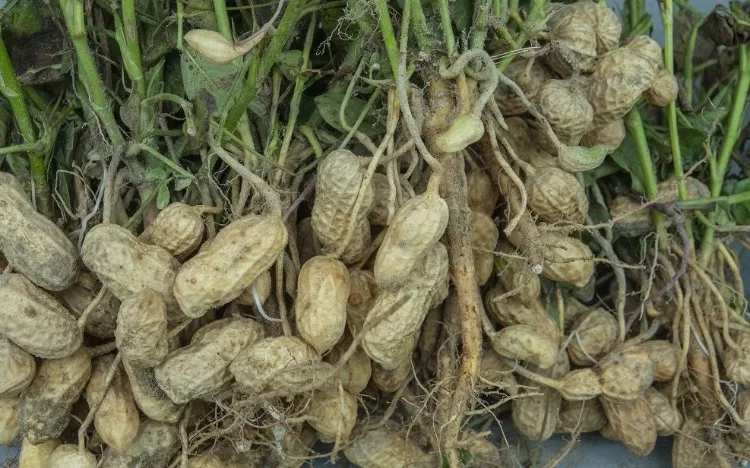 Advantages of Peanut Consumption
Believe it or not, raw peanuts are the key to maintaining a healthy heart. Peanuts contain monosaturated fats which immensely decrease the chances of heart attacks. The statistics show that it lowers the chances of cardiovascular diseases even more than a regular diet, low in fat.
On this account, people with a history of heart problems are often told to rely on peanuts as part of their diet. Peanuts contain several essential minerals like zinc, selenium, manganese, calcium, potassium, and iron. It also contains riboflavin, thiamin, folate, Vitamin E, and several other nutrients.
Pregnant women are often recommended by doctors to consume peanuts. The folate in peanuts helps prevent congenital problems, and thus reduces the risk of spine damage in their unborn fetus.
Likewise, they are also enriched with resveratrol and various other antioxidants which significantly diminish the risks of diabetes, heart failure, and even cancer!
However, boiled peanuts are also a good source of energy as just a small amount can provide you with enough protein to help keep your muscles healthy. Consequently, it's an ideal post-workout snack to help provide your muscle with the protein they require.
Where to Find Green Peanuts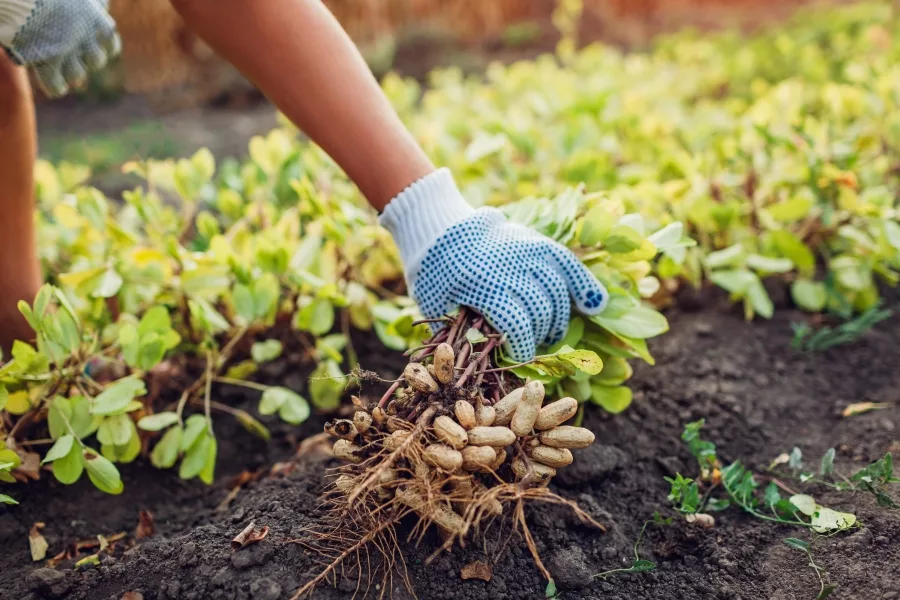 You can find green peanuts on any farm that grows and sells wholesale peanuts. There are several farms all across the world you can visit, and choose freshly grown peanuts to take home. Many of them even arrange tours for people to check out their farms and pick peanuts right off the plants.
They also offer home delivery services. Nowadays, there are even websites where you can buy and ship peanuts.
As we all know, reliability is based on experience. There are several farms across the country that have been effectively growing peanuts since the early 1900s. Many of those farmers started with multi-crop farms or animal farms.
Most farms don't produce nuts as their main selling product. They usually have a variety of fruits like grapes, oranges, strawberries, etc. growing besides peanuts.
You can even find farms which are fully dedicated to growing and selling peanuts. They usually build up their whole living around these peanuts, selling them local vendors who sell them around the country. Most of the nuts that you buy from vendors, either in a football stadium or around the corner of the road, come from these farms.
However, the majority of the farms that grow peanuts as their primary crop have been in the business for decades. These are usually established on family-owned properties, and the farmers are preferably family members who are masters at the tricks of the trade.
Hence, these sort of farms can provide you with the most natural supply of peanuts, enriched in protein. Since they have been farming these crops for ages, it's safe to say that they have mastered the recipe of producing the freshest batches of peanuts.
Besides, the leading farms usually keep their family recipes a secret because of the demand for their products. They are often reluctant to share their processing methods in fear of losing the upper hand in their business. Farms like this sell their peanuts directly to grocery stores and local markets.
Due to their age-old process of farming, they provide hygienic, healthy, and delicious peanuts of all shapes and sizes.
On the other hand, there are peanut farms which allow full public access to their properties. Farms like this are usually more reliable as they offer complete transparency to their customers. You can even plan events on their websites, which allow you to take a guided tour around their farms, and ancient pieces of art on their property.
If you visit in spring, you will be able to see them planting their crops in the farms. You can see how they sow the seeds, and the farmers will answer any question you have about their products. Some owners even discuss farming strategies with their customers, so you can be sure of the quality of their peanuts.
At the same time, visitors can taste samples of the peanuts in the fall, and buy them directly from the farm. This surely shows the authenticity of their products as you can individually choose the type of peanuts you want. Some farms go as far as to let you rent their vast properties to arrange weddings and birthday parties!
Apart from farms, you can also buy green peanuts from a virtual platform. Internet and modern technology have made it easier for you to buy the groceries you want. There are several sites which have a diverse catalog of peanuts you can choose.
All shapes and sizes are available depending on the season. All you need to do is select the size and amount of green peanuts you want, select a paying method, and the supplies will be at your doorstep within a matter of days. Buying the freshest peanuts in town has never been more convenient.
Conclusion
The effectiveness of the daily consumption of green peanuts highly depends on its authenticity and origins. There are several websites out there who don't live up to their promises. You should check online reviews from other consumers to ensure that you get the best source of peanuts.
Daily consumption of peanuts will significantly enhance your bodily functions and keep you fit. Therefore, it's wiser to handpick the peanuts yourself for complete legitimacy.