How to Thicken Chili: The 4 Best Ways to Achieve the Perfect Texture!
by Christopher Jones
A simple and easy recipe to make when in the kitchen would have to be chili. I love that I can add a lot of my favorite ingredients to it, making it healthy and filling floor everyone to love. It can be used as an appetizer, main course, or even as a snack any day!
But there is one problem I usually encounter, and that's dealing with soupy chili. I hate having it in liquid form to the point that it resembles the consistency of soup! After all, chili needs to be thick and filling. But how to thicken chili?
I searched up on the easy and simple ways you can thicken your chili in a snap. Read on as I show you the four ways you can follow.
Why Thicken Chili?
And though this may be nice for some, it isn't great for others who would like to use it as a dip or mixed with their rice! That's why it's essential to know how to thicken chili, so you can perfect this simple dish to serve for your family to enjoy.
Take note that the perfect chili will have the consistency that is NOT soupy, but shouldn't be too thick like solid gravy as well.
The Four Ways on How to Thicken Chili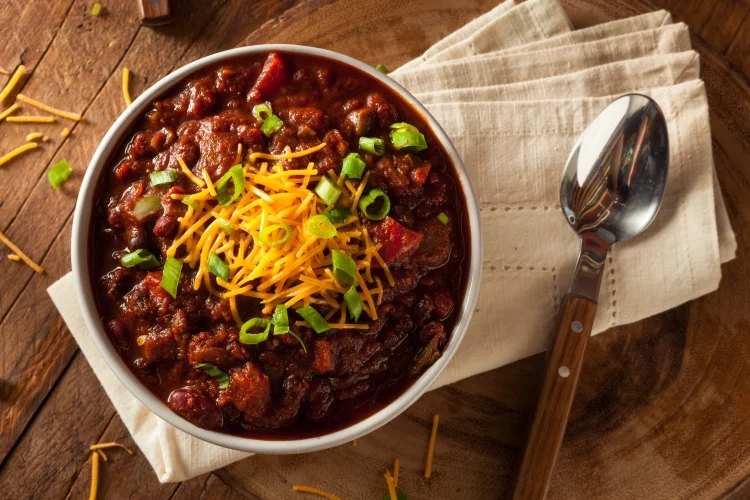 So thickening chili, for me, is the essence of the dish itself. If the dish isn't at the perfect consistency, then I need to fix it, pronto! So if you have experienced soupy chili as I have, try out these ways on thickening it, all of which worked for me!
4 Best Ways to Achieve the Perfect Texture as below:

Flour
Using flour is the quick and easiest way to add thickness to your chili without compromising on its taste. Simply use about two tablespoons of flour with a quarter cup of cool water (for every two cups of chili), mixing it in a separate bowl until it's free from any lumps.
Add this to a cooking chili dish over medium-high temperature, mixing until both the chili and flour mixture are well-combined and begin to thicken. This will take a few minutes.
You can also use unflavored protein powder, which acts the same as flour. It also adds a lot of protein needed for your body! But do take note using either of the two thickeners may weaken the flavors of your chili, resulting in it being less potent. Be sure to taste and add more flavor or seasoning to the dish before serving it, doing so until you get the desired flavor.
Cornstarch
Cornstarch is known to be an excellent thickener for sauces and dips so that it will work for chili. To do this, mix one tablespoon of water and another tablespoon of cornstarch. Just like how you thicken with flour, blend the mixture to the chili over medium-high heat and let it bubble and thicken.
Add more cornstarch and water if needed and continue to cook until it has reached the desired consistency. It will then have a more reflexive appearance.
Cornmeal or Arrowroot
Cornmeal or masa harin is another excellent thickener for your chili, as it adds more essence and flavor, though this will depend on your taste buds. Add two to three tablespoons of it to your chili dish without having to blend any water. Allow your chili to stew for five to seven minutes.
If you want something without flavor, you can also try arrowroot, which is flavorless but with an intense performance. Add one teaspoon of arrowroot (blended with one teaspoon of water) to your chili, letting it stew for about half an hour.
Tomato Paste or Beans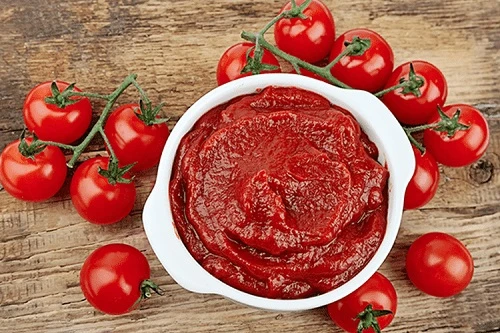 Chili recipes are usually (or always) tomato-based, so adding more tomato paste will be able to thicken it without compromising the flavor. You will just need to make sure you insert the right amount. Add a bit of sugar to the chili dish when adding tomato paste, which will balance the sharpness. Start off with a quarter cup of tomato paste and continue to add until it reaches both the desired flavors and consistency.
You can also opt to add pureed beans to your chili to thicken it! To use beans, remove a spoonful of beans from your chili and put it in another bowl, thoroughly mash the beans. Add it back to the chili and stir it well, allowing the dish to cook without a cover. The starches will then begin to thicken the chili. It should simmer for a few minutes and until it has reached the desired consistency. Do NOT over boil it, or the chili would end up burning or sticking to the pan.
More Tips On Creating the Perfect Chili
Now that you know about how to thicken chili, the next question is what you can do to prevent your chili from becoming soupy again and ensure that you have a delicious chili at perfect consistency? Here are the tips you can follow:
Make sure that you do not add too much water. Though you'll want to follow the recipe to the dot, I would recommend that you add water gradually, until it has reached YOUR desired consistency.
When adding your ingredients to the chili, make sure that it is washed and dry so there won't be excess water coming into the mixture.
While all of these methods have been tested and proven effective by other people, whatever method you use and me will depend on your preference (and what you are allowed to eat). Make sure you choose wisely. If the method doesn't work, then that's fine! You can try to experiment with the different ingredients. Just remember not to add too much of the thickeners to avoid compromising on the taste.
Once you have the chili, then I recommend that you serve it with a carb source, such as bread, chips, or rice. If you plan on storing the chili, then it should be in an airtight container and inside the fridge, which will last for about three days.
In Conclusion
When it comes to making the perfect chili, you'll want to have it at the perfect consistency, which is thicker than soup but not too thick that it would end up chewy or solid. But if you do see that your chili is too liquid-y than it should be, you don't need to scrap the recipe and the dish to make a new one. There are ways on how to thicken chili without wasting any ingredients.
I hope that these simple ways on how to thicken chili helped you become more knowledgeable about what you should do to fix your recipe immediately, without worrying about what will happen. So don't wait any longer and make your chili perfect again through these four practical ways.
If you have any questions or would like to share your tips and experiences with thickening chili quickly, then comment down below. I would love to hear what you have to think.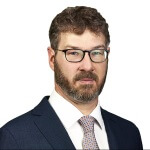 About Christopher Jones
Chris is a true globetrotter. He has been to many destinations and tried different types of food from all over the world, yet he still loves finding new places and tasting their specialties. Chris has always had an entrepreneurial spirit and so he decided to go back to school at age 24 for his MBA at University of San Francisco so that he could have a better understanding of business strategy in order to start his own company. His favorite motto is "how can one live well, travel well, and work well without having good food every time?"
---
Leave a Reply