In this era of cheese and fried chicken, clean-eating is the ultimate way which can let you enjoy a healthy life. Yoga trainer to nutritionist, everyone will suggest you to have healthy food regime for a better life. You may have heard the term "clean-eating" but have no sound understanding then this article is going to help you understand with top four fit meals.
Actually, what you will eat, it will reflect on your skin, figure and performance. From top celebrities to sportsmen-everyone prefer to maintain a healthy food habit. Health is the ultimate possession you can ever save. If you too are fitness conscious or planning to have a healthy start then must try these four clean eating recipes.
Clean eating is about eating the best nutritious foods of all the groups and avoiding the not-so-healthy options. Here you have to add vegetables, fruits, whole grains, healthy proteins and light fat and cut down additives, refined grains, preservatives and unhealthy fats from your food list. Clean eating regime ensure healthy feedback within couple of weeks, so let's start with these four easy recipes.
Healthy Meal Ideas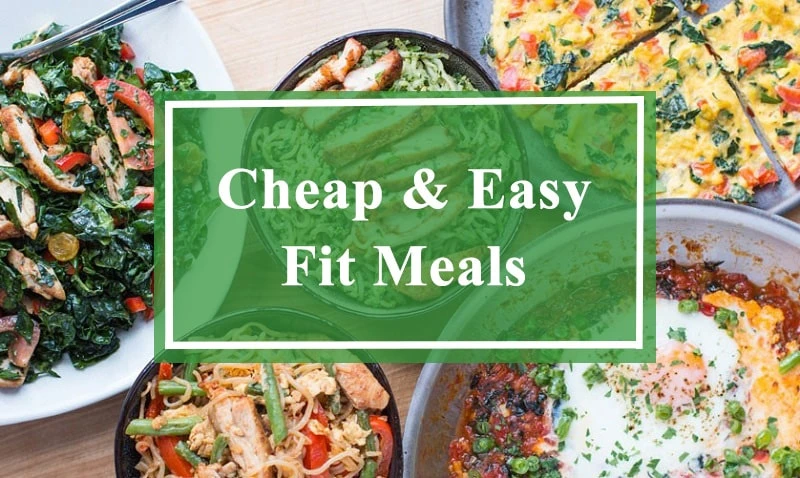 Vegetable hash with poached Eggs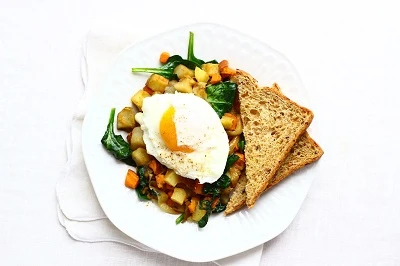 Traditional vegetable hashes are really healthy and easy to digest. Here all you need to do is gather the green veggies and boil them. Or you can slightly fry those and then boil. You can add salt and pepper as per your taste. There are all the nutrients from the vegetable collection. But if you want to higher the protein level just add one or two poached eggs and eat like pro! Adding extra egg will cover your protein requirements and that's why it's the best alternative of meatless meals. It is not only a healthy option to eat but also easy to prepare. Try to prepare it on non stick induction cookware because non stick cookware let you make food with less oil without lowering the nutrient level.
Oven-fried sweet potatoes
Sweet potato is an ideal vegetable with a lot of nutrients such as beta carotene, potassium, vitamin-c, fiber and carbohydrate complex. Here all you need to do is cut into slices a medium sized sweet potato and before cutting wash it properly. After that spread required olive oil, salt, pepper and coriander leaves/ parsley on those sliced potatoes and set in the oven. Let there it stay for thirty minutes (400 degree). If you want you can add parsley/coriander leaves, orange rind, garlic and make like a paste and spread it over the backed sliced sweet potatoes.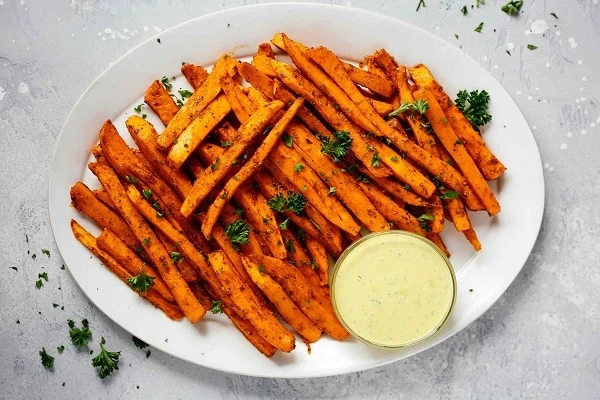 It is easy to make and within an hour you can prepare the entire dish. It can be a great snack option instead of cookies, pizzas or any other junk you eat. Carbohydrate and fiber keeps your body fit and you can easily avoid fatty foods. Vitamin-c helps to get glowing skin and potassium makes you strong internally.
Lemon chicken kebab with parsley
We know you cannot live without chicken for days. And clean eating will not ask you to stay without chicken. Here is a great chicken clean eating recipe to let you enjoy the kebab in a lemony flavor. Lemon juice, oregano, chicken (breast halves), salt, pepper, fresh parsley leaves and tomato- these are the six ingredients you need to prepare lemony chicken kebab. Marinate all the ingredients (3/4) and leave for fifteen minutes. After that thread chicken onto four skewers and let it get grilled over high heat for six minutes. The rest five ingredients (without chicken) add in a bowl and stir properly and prepare like a salad. Eat the grilled chicken with that salad.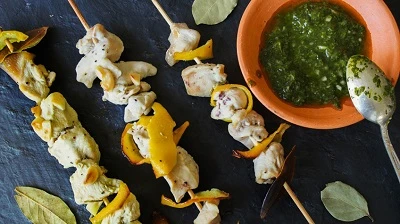 All the ingredients and the cooking manner are healthy. Chicken is a great source of protein without letting you face the fat like meat. Grilled chicken is no doubt mouth watering and that lemony salad makes the entire preparation tastier.
Carrot and yogurt soup
Soup sounds healthy and when it is carrot soup with yogurt then it is healthier. It is easy and too simple to prepare. Baby carrots, sesame oil, sliced shallots, fresh ginger, yogurt and mint springs- you need to prepare this clean eating dish. First of all, fry the sliced shallots for two minutes in the stainless steel cookware. After that you need to add carrot and cook it for four to five minutes. Lower the heat and let the carrots become soft and tender. Now blend that soft carrot in a mixture grinder. After that the blended carrot needs to be on the pan for two minutes in medium heat. Now you can spoon the soup into bowl and add fresh yogurt and mint springs. It is ready to be tasted.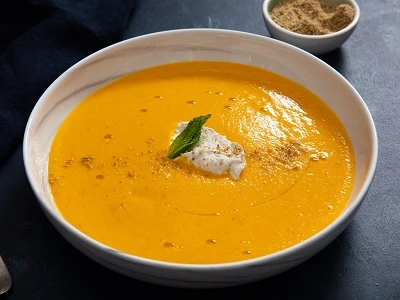 Carrot is enriched with vitamin-A and good for eyes and skin. And we all know the benefits of yogurt. Both of these healthy ingredients are the best to nourish your health.
Just start with these four fit meals and feel the change within couple of weeks. You can enjoy the benefits faster if you do regular exercise and drink required water regularly. A year of clean eating can bring huge change to your life and performance. A healthy food regime is the best thing which you can avail today and enjoy for the entire life.
"A healthy outside starts from the inside"