Who would not dream of a kitchen that looks stylish, expensive, and elegant? You will want to renovate yours if you can afford to, to make it look, even half of what you wish for. But how much can it cost to remodel it? You should know that your budget will consist of a lot of factors and to know all about it continue reading this.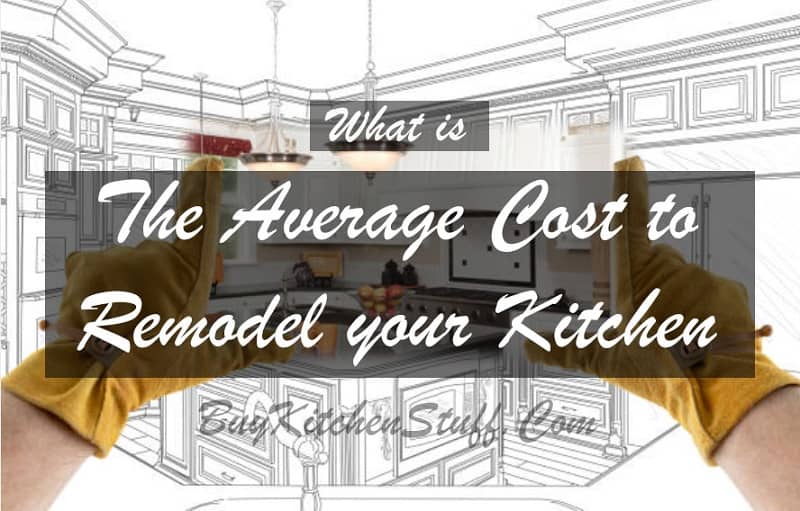 Manpower
Labor cost is about 30 percent of your total cost, but it will depend on the design of your renovation. That is why planning is important, have a solid plan before you start refurbishing. Look at how you compute your labor cost. First, think about how much manpower you'll need based on your renovation plan. It should consist of a lead man that has a rate of $40 per hour, a journeyman with a rate of $25 per hour, and an apprentice that rates $15 per hour. Bear in mind that these are the standard rate in the industry but they may vary depending on the area where you are in. Multiply each category too, for example, the lead man $40×8 hrs per day = ×6 days, then multiply it by how many weeks you expect it to take. That is the amount you have to save for your labor cost.
The Cost of Materials
Almost 70 percent of your budget goes to the cost of materials. Your choices of the materials to be used in the renovation will make a lot of difference on your budget, like will it be tile or granite, brass or stainless, and so on. The biggest amount in your budget will fall on the cabinets, this is the most costly of all. In approximation, it can eat up to 30 percent, second is the appliances that can cause you about 25 percent of your total cost. And lastly is the countertop, you will have to spend around 20 percent on this. In the U.K., you will spend between £5,000 and £6,000 for installation alone. In the U.S. it falls between $10,000 to 75,000. But you can be wise, instead of buying from expensive shops, you can go instead to Ikea or in a retail shop to save a lot.
The Extent of your Remodeling
The scope of your kitchen renovation is another factor to consider. Are you going to paint the walls, replace the floors, the kitchen sinks, and cabinets? And if by chance you also want to redo your electrical wiring, plumbing, and gas line too, you will need to have a big budget. Think of keeping the existing layout if you want to save a big chunk of your budget.
Your kitchen renovation doesn't have to be too expensive. You just need to plan wisely, shop around for the lowest prices for your materials, and make do with the things that are still usable. Your kitchen remodeling is the best way to improve it and add value to your home, but before doing it be sure to understand all the costs that will incur so that you will be prepared financially.