How to Make Pakora in Air Fryer 2022
by Rick Goldman
Introduction

In today's article, we will see how to make pakora in an air fryer. Do you know about Pakora? Pakora is one of the most loved dishes in the Indian subcontinent. If you love Indian food, then there is no way that you have not heard it. The most amazing thing is that you can make or prepare it any way you wish in so many variations. This is one of the most popular street foods in India. In Indian restaurants, it is a very common appetizer. You can cook this very easily at home for your family members and visiting guests and friends.
Today's cooking will be a bit different than our usual pakora cooking process. Instead of deep-frying in a pan, we will use an air fryer to cook our pakora.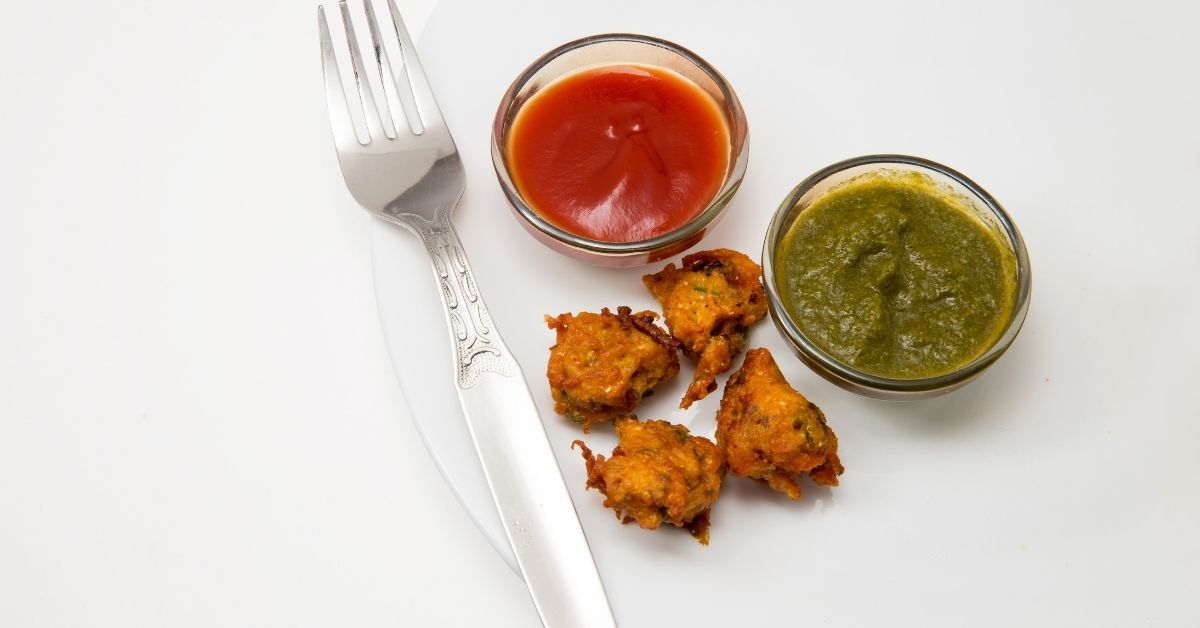 Air Fryer Pakora
Ingredients
This recipe should serve eight people.
Cauliflower – chopped 2 cups.
Potatoes – yellow, diced 1 cup.
Flour of chickpea – 1.25 cups (Besan in the Hindi language).
Water – 0.75 cup.
Onion- red, chopped 0.5 cups.
Salt- 1 tablespoon.
Garlic clove- 1 clove minced.
Curry powder – 1 teaspoon.
Coriander – 1 teaspoon.
Pepper- cayenne, ground, and 0.5 teaspoons.
Cumin – 0.5 teaspoon.
Cooking spray.
Instruction
Mix potatoes, cauliflower, chickpea flour, red onion, water, salt, curry powder, coriander, garlic, cumin, and cayenne in a large bowl. Leave there for about 10 minutes.
Air fryer- preheat at 350 degrees Fahrenheit.
Cover the cooking space with the cooking spray.
Loosely spread cauliflower mix in the basket of the air fryer. Do this as many times as you can do.
Now the non-sticking spray on every pakora.
8 minutes cooking. Then turn the pakoras and then again 8 minutes cooking.
Remove from the basket after cooking and place on a paper towel. This way cook the rest of the pakoras.
Onion Vaji or Pakora in Air Fryer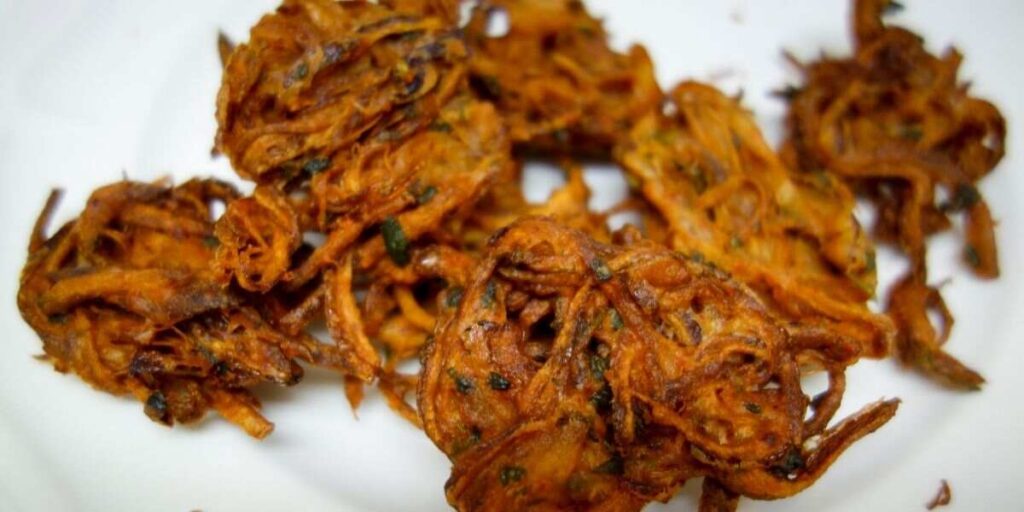 Ingredients
Split Chana Dal / Bengal Lentils powder (Besan). We have already mentioned before that Pakora is an Indian snack so some of the ingredients will have Indian names. You can get them from Indian spice shops. Besan is a protein-rich ingredient. If you can make your own besan, your pakora will be tastier.
Grated potato.
Rice flour.
Onions – any color is okay.
Green chili is finely sliced.
Salt.
Vegetable oil.
Process
Slice the onions.
Peel the potatoes and wash them thoroughly. Use a grater to grate the potatoes.
Soak the grated potatoes in a bowl of water so that they do not change color.
Take a bowl and put all the ingredients. Squeeze out water from the potatoes by your hand. Then mix well in the bowl with other ingredients. Season with salt. Put some oil in the mixture and again mix well.
Create the pakora dough and give it the shape you want by using the palms of your hands.
Place pakoras in the air fryer basket and spray oil over them.
Fry at 350 degrees Fahrenheit for about 8 minutes, then turn the pakoras, spray oil and then fry again in the same heat for the same amount of time.
Serve hot pakora with salads of your choice. You can give various hand-made sauces on the side – tomato, chili, tamarind, etc.
Why Air Fryer for Pakora
To cut the amount of fat and empty calories in your food, you should use an air fryer.
As you avoid using oil, the fryer will be less messy. Besides, if you fry with oil, you will have a hard time deciding where to dispose of your oil.
As you fry in oil, oil tends to splash all over the stove or the cooking range.
Many ask the same question over and over again. It never gets old – is it safe to eat food cooked in an air fryer? Is it healthy? Now, as a matter of fact, you need less oil to fry food. As a result, it is healthier than the regular open-air deep fryers or cooking pans.
You can cook your food evenly from all sides. You do not have to worry about the temperature while cooking in an air fryer.
Conclusion
If you are serving pakora, then serve them hot with various sauces for added flavor. You can buy the sauces or make them at home. You can use 'achar' and 'chutney' as well instead of sauces. You can store leftover pakora dough in a dry plastic container in the freezer for future use. It will be ok for two to three days. Do not make too much dough lest it should go waste.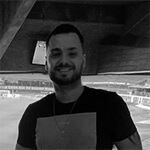 About Rick Goldman
Rick Goldman's grandpa was a captain of a California coast cruise. This afforded Rick the luxury of traveling to exciting places along the Pacific Coast as a young boy. He got to try different, exotic foods on these journeys - something he really enjoys blogging about from his grandpa's beautiful garden home today.
---
Leave a Reply