Biltong Recipe: How to Make Biltong in a Food Dehydrator
by Rick Goldman
Before you spend 700+ dollars on a biltong maker, you probably already have a much cheaper and more versatile alternative at home: your food dehydrator. You may find instructions on how to make a homemade biltong maker, but if you don't feel completely safe keeping food near a light bulb in a box, then maybe using your food dehydrator is not only a more economic solution to make biltong, but also a safer one!
How To Make Biltong In A Food Dehydrator
One of the biggest differences between biltong and jerky is the fact that biltong is marinated before it is dried. Which makes step #1:
Creating Your Biltong Marinade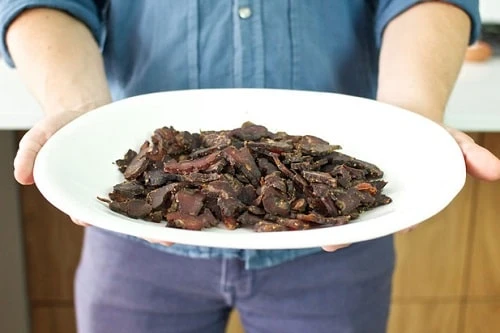 Take vinegar (start with normal vinegar, and then experiment later with different kinds of vinegar)
Add in sugar (Again, start with normal sugar, then experiment with brown sugar – and let us know what you thought!)
Add in 1/2 to 1 teaspoon of Salt and Pepper (based on preference)
Add in a heaping tablespoon of crushed coriander seeds
Preparing Your Biltong Meat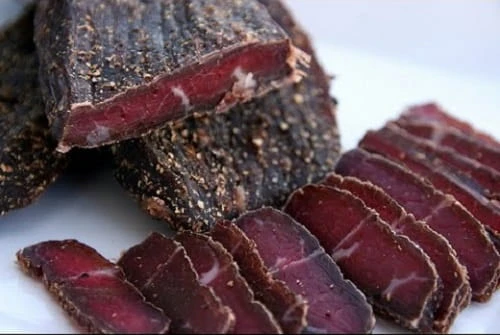 We recommend for your first biltong experience to start with London Broil
While you can absolutely experiment with thicknesses for your biltong jerky, start with biltong that is 1/2 an inch thick
Cutting off extra fat is a preference
Add your meat to the marinade, remove the air, make sure the meat is submerged, and refrigerate for 12-24 hours
Dehydrating Your Marinated Biltong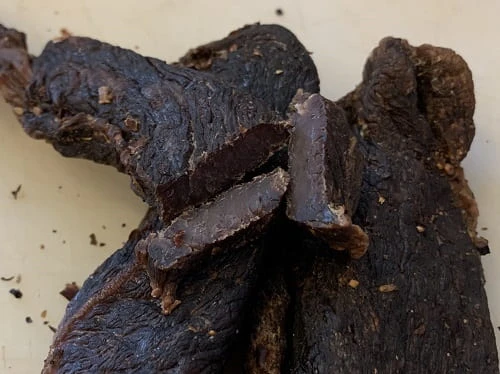 After you have marinated your biltong meat, it's now time to use your food dehydrator
Check the status of the biltong at 8 hours
You'll want to set your dehydrator to 140 F (60 C) and dry the meat for about 10 hours
Some people enjoy their biltong semi-moist on the inside, but we recommend for starters, you aim for dry throughout
We hope you enjoy making biltong – many people say the marinating actually makes the meat taste better than standard jerky! Let us know what you think!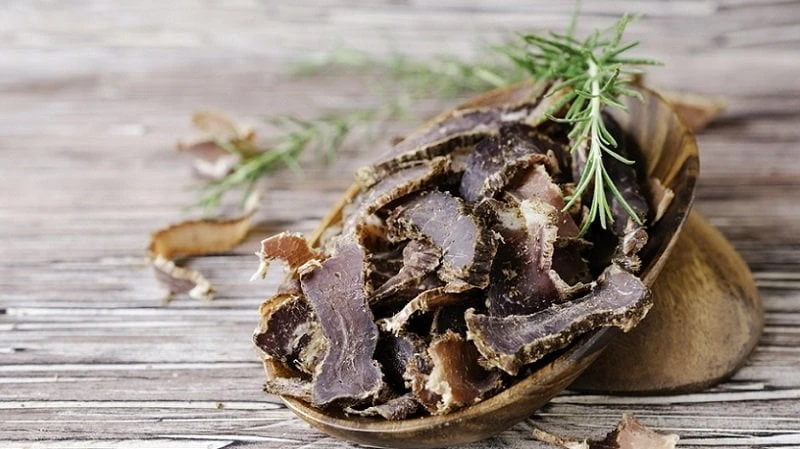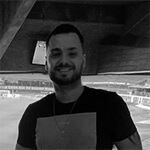 About Rick Goldman
Rick Goldman's grandpa was a captain of a California coast cruise. This afforded Rick the luxury of traveling to exciting places along the Pacific Coast as a young boy. He got to try different, exotic foods on these journeys - something he really enjoys blogging about from his grandpa's beautiful garden home today.
---
Leave a Reply