Where I grew in Middle America, there were no exciting breakfast options. Cold sugary cereal, $0.99 white bread with margarine, and orange juice from concentrate? Bleh.
The day I moved to a big city and experienced that meal called "brunch" was the day my life changed.
Now, breakfast is one of my favorite meals! Though breakfast options in my current home of Seattle are pretty amazing, and there are a few brunch places you need to check out when you visit Seattle, a lot of the best breakfasts and brunches I've had are from other places in the world. Here are some of my favorite, most memorable and life changing breakfasts from around the world!
Best Sweet Breakfasts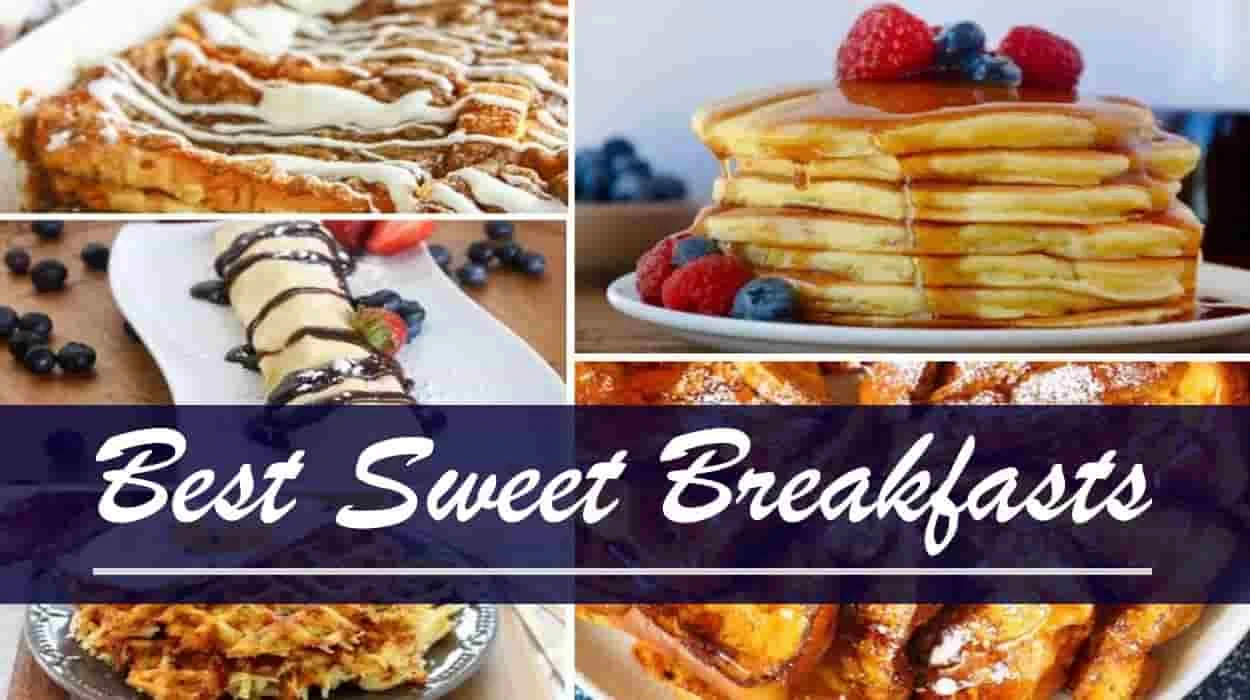 Since I grew up thinking grocery store pastries were real pastries (and I don't mean Whole Foods, I mean like Wal-Mart), I hated sweets and bread.
When I first moved to a US area with a population over 20,000, I thought "Wow! Good bread and pastries do exist!"
When I first traveled to Europe, I my mind was literally blown. I never thought carbs or butter could be so delicious. I never thought sweet food would be the memorable, or make it to my best breakfast list, until I had these:
1. Pastries In France
When I went to Paris, I stayed with one of my best friends and his mom. Every morning while we were still asleep, she would go to some of the local boulangeries for fresh baguettes, croissants, and pastries for us to try. There's just something different about the way these things are made in Europe. They're so much better and you don't feel as heavy. Plus they have freshly squeezed orange juice and delectable espresso everywhere!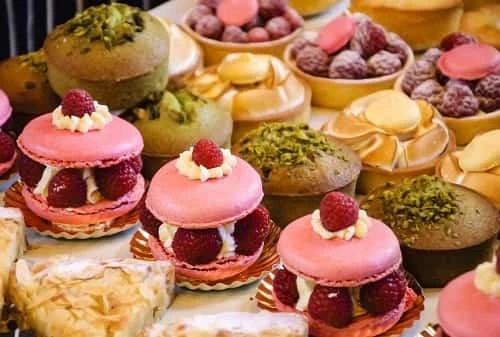 Now I have no idea where she went, but there are some great lists of the best pastries in Paris already. Try some out– or don't because you'll be disappointed when you leave!
2. Beignets From San Francisco
Specifically, from Brenda's French Soul Food. I know what you're thinking– "beignets aren't even from San Francisco, why is this on her list?" After eating in New Orleans and eating in San Francisco, my favorite beignets are still the Ghirardelli chocolate stuffed ones from Brenda's. They're massive, they're delicious, and they have chocolate inside!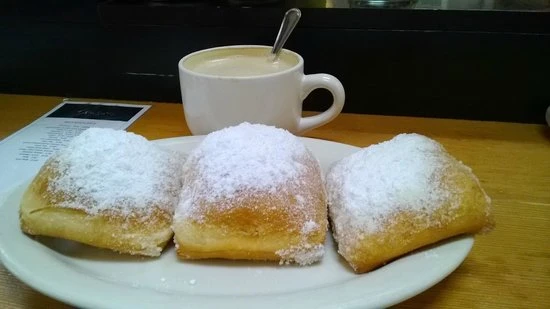 Let's put it a different way: I no longer get aroused from sex, only these beignets.
3. Bougatsa In Greece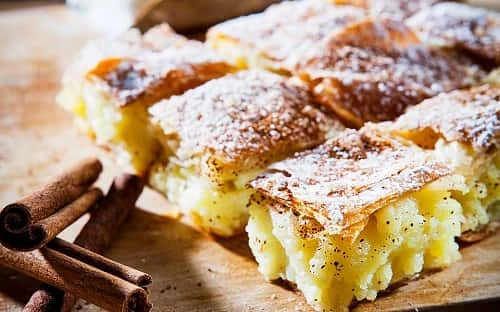 Honestly, those beignets were probably the best thing I ever had until I tried bougatsa, which a Greek pastry. Picture perfectly flakey buttery layers, with the fullest, lightly vanilla'd cream you ice cream, topped with cinnamon and sugar. Pair this with a frappe, which isn't like your East Coast frappes, but Greek sugar iced coffee, and you will be high off sugar and very happy.
4. Ube Pancakes From Hawaii
Ube is a tasty purple yam/sweet potato, and these pancakes also had a hint of coconut. I was really doubtful when my cousins hyped up this place before I visited- I remember thinking "how can pancakes be that memorable?". Out of all the truly amazing foods in Hawaii that I've tried, the ube pancakes from YogurStory are definitely my favorite.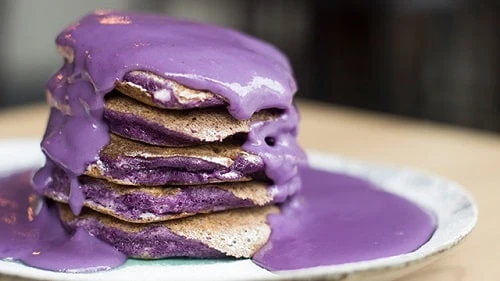 PS – If you've had ube pancakes in LA or Seattle, they're not the same! While they're both good, YogurStory's are even better because they're drenched in delicious ube coconut sauce!
---
Best Savory Breakfasts
1. Silog In The Philippines
I lied to you all in my intro.
While my childhood peers had their basic breakfasts, I would sometimes have garlic fried rice, sunny side up eggs, and either Vienna sausage, spam, corned beef hash, longanisa (a Filipino sausage), or tuyo (dry salty fish).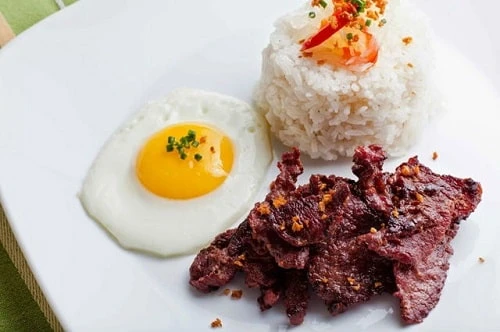 I didn't know that this had an official name until we went to the Philippines, where I saw other people eating it too! Its name changes depending on what meat you add. So with spam, you'd say spamsilog, longanisa is longsilog, etc etc. You can read about some other must try foods in the Philippines here.
2. Kahvalti From Turkey
The only thing I like more than fresh, flavorful, diverse food, is a multitude of fresh, flavorful, diverse food. And that's what breakfast, or kahvalti, in Turkey is.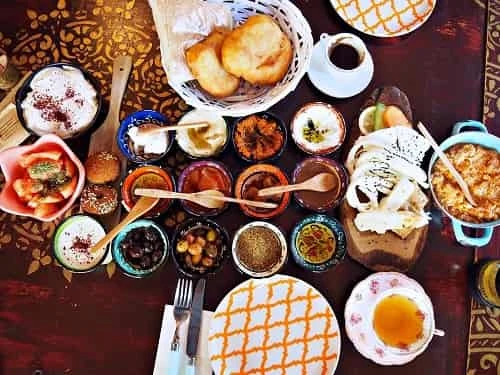 Picture a spread with comforting tea, fresh cucumbers and fresh tomatoes (if you've only had US grocery store cucumbers and tomatoes, you don't know what this means), local cheeses that will be the best cheese that you can never find in the Pacific Northwest, life changing olives, honeyed cheese dips, and fancy eggs, at minimum. It's literally an experience that you cannot miss, but maybe you should, so you're not disappointed when you leave Turkey.
3. Soup In Vietnam
I love soup. While amazing Vietnamese soups can be found on the West Coast, people don't usually eat it for breakfast here.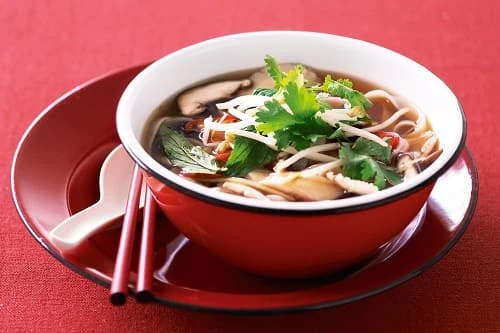 In Vietnam, on the other hand, after you wake up, you can walk across the street to the rows of fresh food stands and choose from a myriad of soups with animal part add-ons: phở gà, hủ tiếu, and my personal favorite (though they're all freaking amazing) bún bò huế. It's a spicy soup with thick noodles, and depending on the stand, different parts of animal, like pork knuckle or pork blood.
4. Dim sum in Vietnam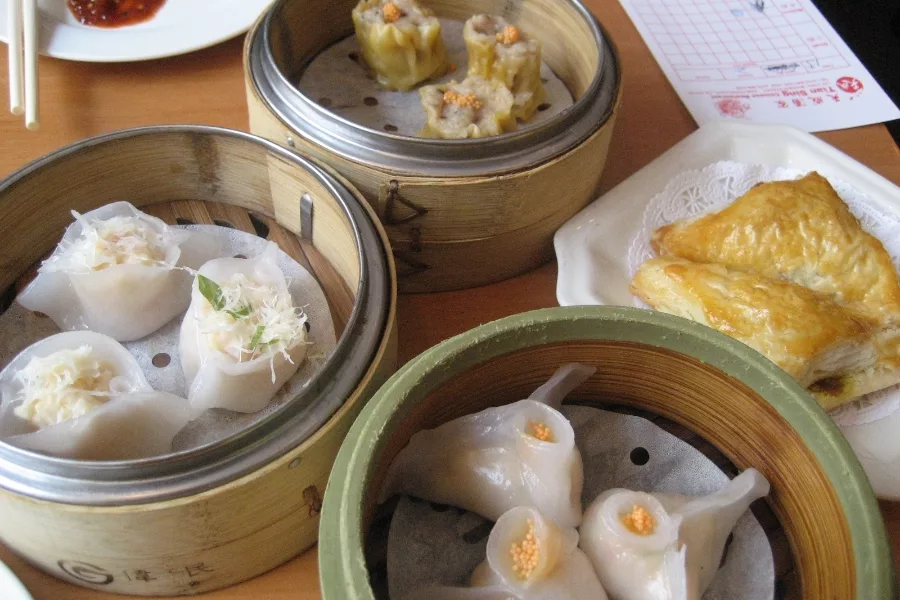 Okay, I really didn't want to repeat countries here, but the dim sum at Li Bai, a restaurant inside Ho Chi Minh City's Sheraton, was leagues above my prior favorite dim sum places in Vancouver and LA. And Vancouver and LA are the places to get dim sum in North America. No, I haven't been to Hong Kong yet, but I will definitely update this list if needed after!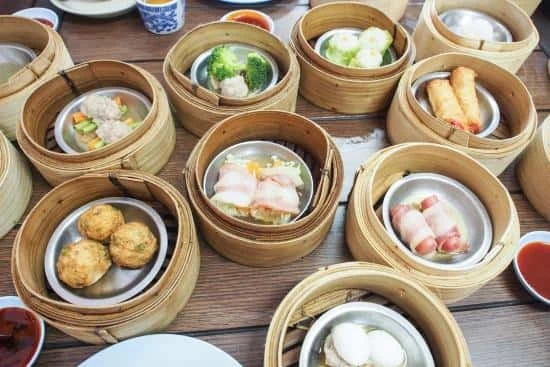 I never thought the wrapper of a shu mai could be my favorite part of a shu mai, until I went here. And the buns of the steamed pork buns (bánh bao, in Vietnamese) were so soft and melted in my mouth. I can't think of the other delicious pieces or else I'll die.
And that's my list as of today! Have you had any of these breakfasts? What are your favorites? What do I need to try next? Do you always take pictures of your food before you eat, or do you get too hungry like me? Let me know in the comments!