Tomatillos are very different from the tomatoes that you normally use from your garden. These are very famous ingredients in dishes like Chile Verde and this goes very well with most of the Mexican foods.
Some of the chefs prefer to include them in their classic guacamole to give it a delicious kick. Its popularity is increasing day by day around the world because of its tart and acidic flavor.
Suppose, your dish includes tomatillos but unfortunately, it is not available in your area. What would you do? Well, have no fear; we have got all the alternatives for you.
Following the article, you will find all the substitutes that can solve your problem within an instant.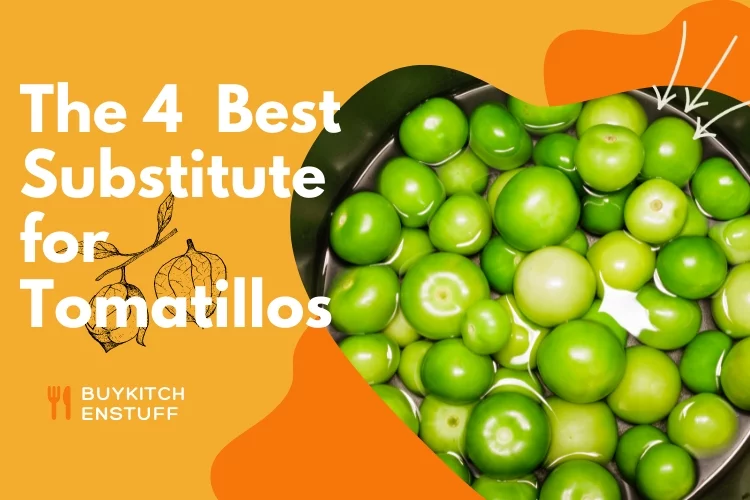 So, check it out.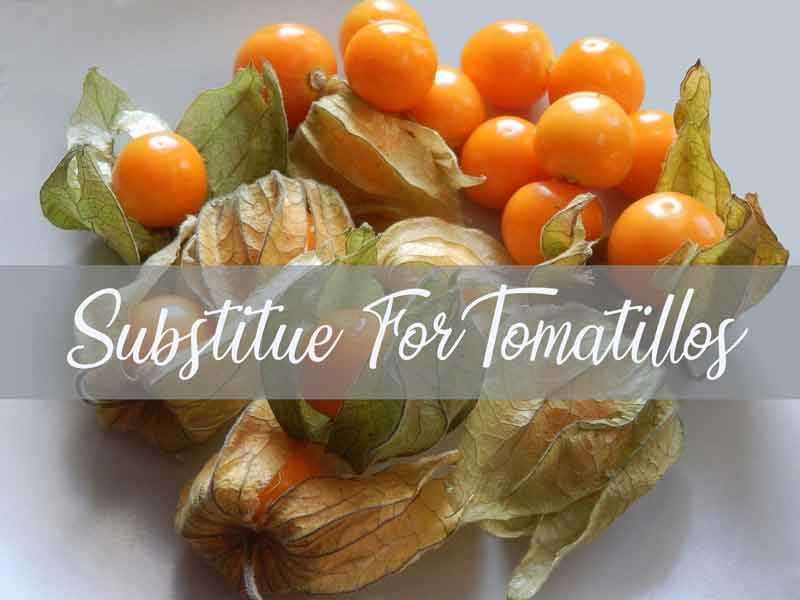 What is Tomatillo?
It also goes by the name of 'Husk Tomato' and is small and round. The color is green when unripe and is highly on demand among Mexican cuisines.
The size varies from large to small so it is quite different, unlike other fruits. If you want to know about its taste, they have a combination of tangy, citrusy, and tart flavor which is considered as its main striking quality.
During the time they ripen, the color changes to purple, yellow, or red. In this situation, their flavor changes as well and they taste a bit sweet. Most of the people prefer to use it when it is in green color. So, that is a critical point that you should keep in mind when you are looking to make a dish using it.
04 Amazing Tomatillos Substitute
Here are all the good alternatives that you can use when you don't have tomatillos. Each of them is a very good choice when you are in dire need of tomatillos replacement. Keep reading.
1. Green Tomatoes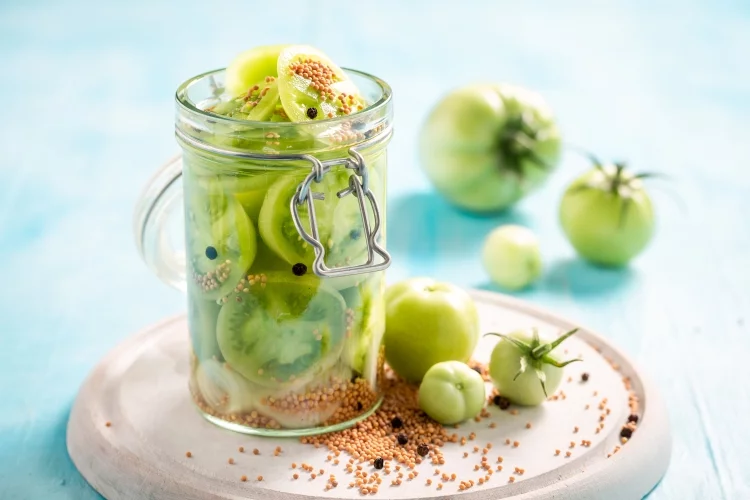 You can use it as a good alternative since the outlook and taste are quite similar.
Soup, sauce or even salsa goes very well with green tomatoes. Just make sure you use a good one that tastes a bit sour. If it does not taste like this, add one or two tablespoons of lime juice to level up the flavor.
2. The Mixture of Gooseberries and Roasted Green Peppers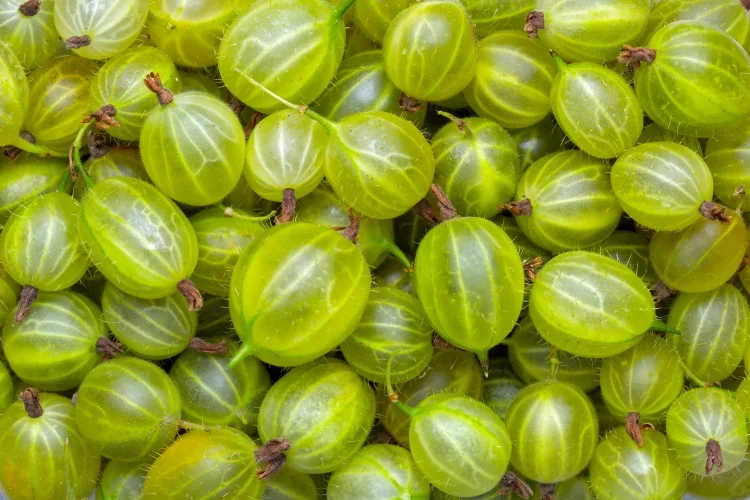 Yes, you can make a mixture and create the same flavor as that of tomatillos. Sounds awesome, right! The reason is that gooseberries have a sour and sharp taste, whereas roasted green pepper has hot taste.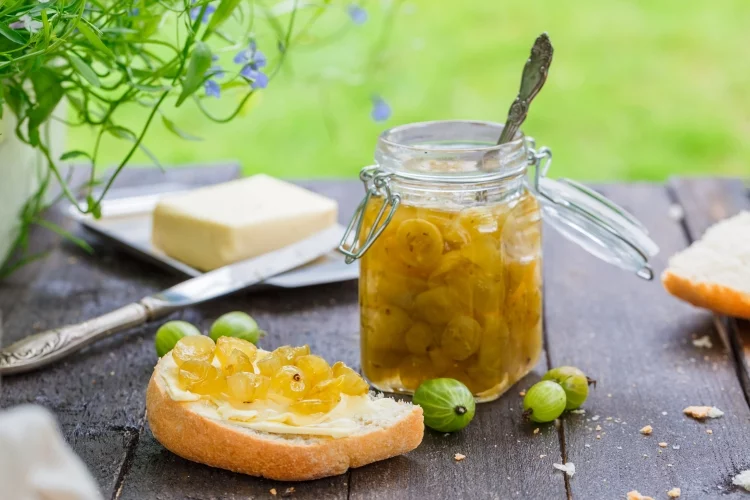 In total, both of them when mixed serve as a good alternative to tomatillos. Furthermore, the overall outlook of the mixture is also identical. So, using it is simply a win-win situation.
3. Green Peppers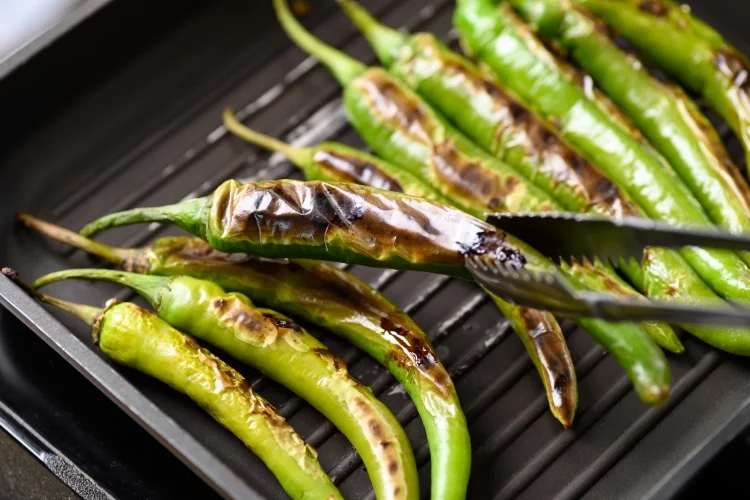 If the above-mentioned ones are not available due to multiple situations, you should go with the green peppers. Whether it is soup or sauce, the dish will definitely taste delicious if you use it.
The color and texture are identical to tomatillos, but the taste is a bit different. Just add tamarind paste or lime juice with this substitute and you are good to go.
4. Tomatillos (Canned)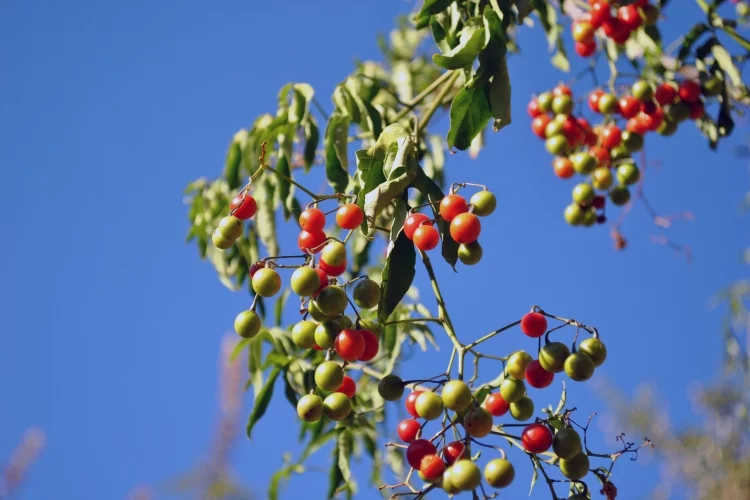 For dishes like salsa verde, canned tomatillos are considered as one of the best alternatives. You can easily find them in the store without any problem.
Since they come in the diced form and precooked, they tend to be quite softer than usual. So, you have to be a bit careful in order to avoid it from getting overcooked. Although they won't give you that same green color as the original one, the taste will surely be similar and that is the bright side that you should focus on.
Some Final Tips
As you know, you have to use tomato sauce when making tacos. To add some creativity, add some amount of tomatillos or its substitute to give it a bit acidic flavor. Who knows, this new addition might win your heart.
Experiment with some of the substitutes (mentioned above) along with other combinations. In this way, you will understand which one will be best for your dish.
Likewise, try out some of the breakfast dishes with the alternatives and you will definitely be satisfied. If you prefer sandwiches, you can do the necessary customization with the help of a breakfast sandwich maker.
To serve the food in a unique way to your family, use the Japanese lunch box since you can stack different foods in a single place with ease. These are getting quite popular among youngsters because it saves them from lots of hassle.
Tomatillo Recipes Video How to Cook with these Mysterious Veggies
Video about 4 Best Substitute for Tomatillos
Conclusion
If you are still concerned about some of the aspects regarding tomatillos substitute, do consult with a professional chef. They will surely help you out with all your queries and can even give you some additional advice that might help you out in the long run.
Always enjoy the cooking and spread happiness among your friends and family with your mouth-watering dishes.
Have a good day!