Bell peppers are an integral part of any recipe, which should not be skipped under any circumstances. But it's not always convenient to have them readily available in your kitchen and at times, they can play a role in giving you indigestion troubles.
Hence, there are some alternatives that you should take a look at; because excluding this altogether wouldn't definitely be good for the dish. So in this article, we will be discussing the top 12 substitutes for green peppers.
Some of these substitutes are mild, whereas others are spicier and crunchier. If you take a look at all of them, then you will realize that each contains its own set of benefits and flavors.
So, go through each of the alternatives mentioned here, and pick the one that suits your recipe the best!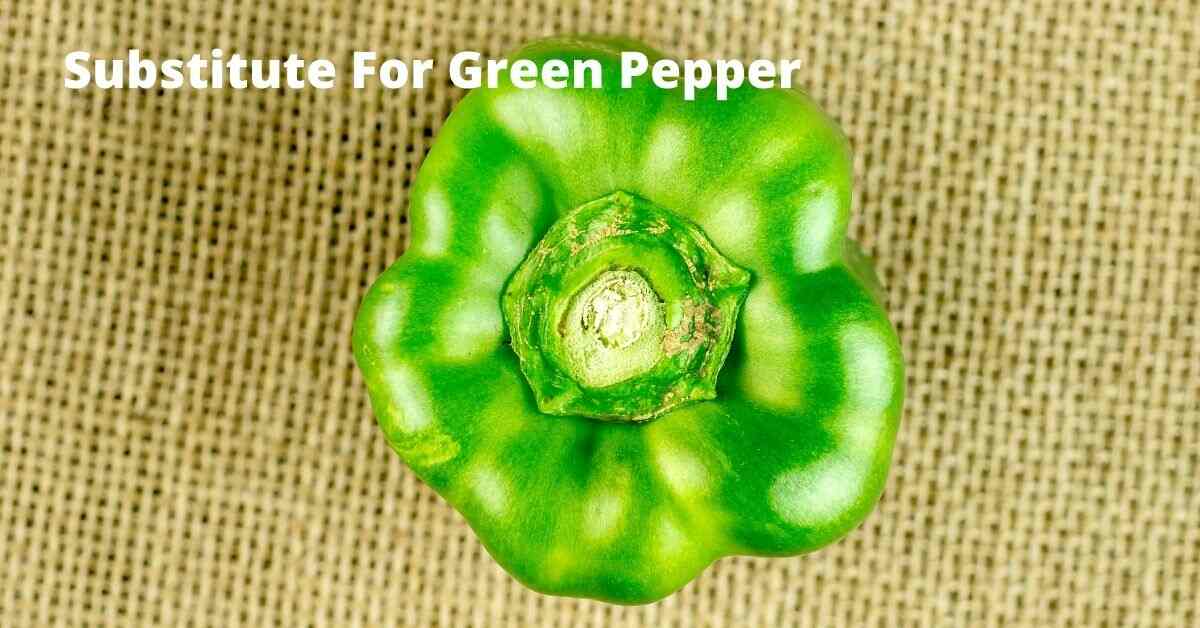 The Best Alternatives for Bell peppers
If you are looking for alternatives that will be similar to green bell peppers in terms of taste and texture, then you should definitely pick from one of these. They are readily available in most grocery stores, and if you integrate them into your recipe, then you won't be able to tell much of a difference!
1. Poblano instead of bell pepper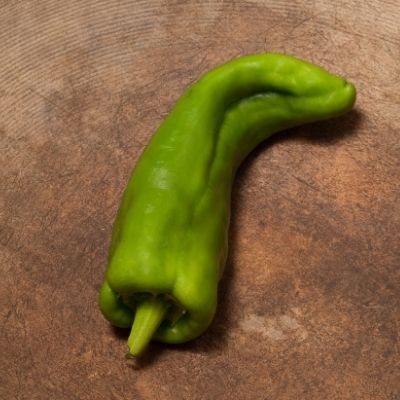 If you are looking for a bell pepper substitute that resembles a large bell pepper, then here's one you can't possibly turn down. Whether it's in terms of density, aspect, or taste, no other substitute will resemble bell peppers as much as poblanos.
What makes them so close to green peppers is their large cavities and thick walls. They are also shaped like bells and hence, you will be able to stuff them with exact replication and without any hassle.
Poblanos also provide sufficient heat and are not sweet unlike their bell counterparts, but this level of spice is often tolerable, and some people tend to use them instead of others because of this very characteristic in their meals.
2. Cubanelle for bell peppers
Some people don't prefer the grassy flavor of bell peppers, and for them, cubanelles are quite the ideal substitute. Whether you want to use it in your salad or as a topping in your pizza, the outcome will fascinate you.
In terms of appearance, they resemble red bell peppers more than their green counterparts. However, when it comes to the taste, they aren't sweet at all-in fact, they are rather spicy.
But don't worry, they don't provide as much heat as poblano peppers, and certainly not as bitter as green bell peppers. Hence, you will enjoy the taste of cubanelles, no matter how much their appearances differ in your dishes.
3. Anaheim for green bell peppers
Finding a versatile and crunchy alternative for the green bell pepper can be considered as a blessing; and Anaheim seems to offer exactly those features, which makes it suitable for various recipes.
Anaheim tends to have thick walls, and hence, you can easily use them for stuffing instead of using bell peppers. They will serve green pepper's purpose quite effectively, which makes them a reliable substitute.
Although Anaheim makes a better substitute for red bell peppers, it is spicier, which imitates that of green bell pepper. Hence, you will be getting exactly the palate that you are looking for in your dishes.
4. Different-colored bell peppers as chili pepper substitutions
One of the most obvious substitutes for chili pepper would be its multi-colored doppelgangers. Of course, the bell varieties will be different in their palate and looks as well, but the red or yellow bells will be serving the main purpose in the recipe.
If you want to make your meal sweeter, then you can go for the ripest alternative- the red bell pepper. However, if you want to keep the spiciness close to that of the chili pepper, then you can go for yellow bell peppers.
Different-colored bell is readily available in grocery stores and you can find them practically everywhere. Even if you don't get the exact same spice level and aesthetics, we can assure you that the result will be pretty close.
Alternatives with Slightly Different Palates
There are alternatives to bell peppers that will vary in flavoring but will provide a similar texture, which makes them great for stuffing recipes. Some are spicier, while others are not bitter and spicy at all. You can choose in accordance with the taste that you are looking for!
1. Jalapenos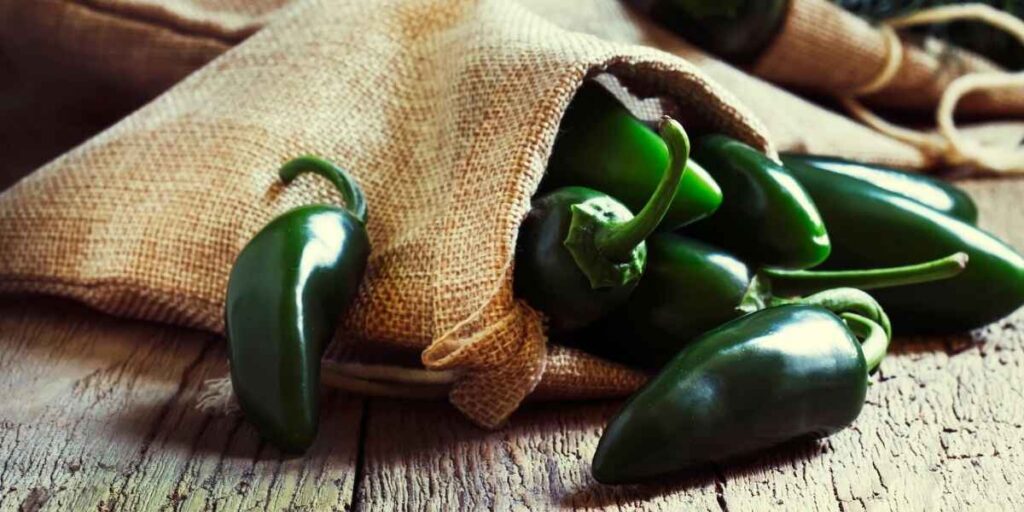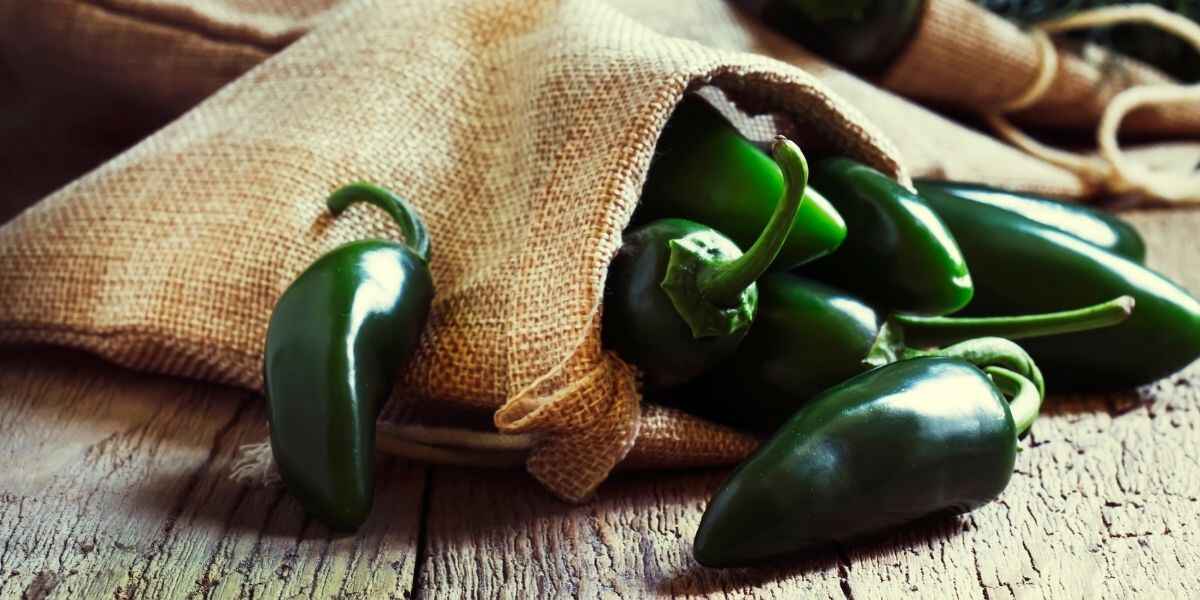 If you are looking for a bell pepper substitute that will provide more spiciness than green bell peppers, then here's an option you shouldn't overlook. Jalapenos are generally more available than their sweeter counterparts, which makes them convenient to acquire as well.
Although jalapenos are smaller in size than bell peppers, they tend to contain thick walls, which serve the purpose of stuffing equally well. As a result, you will be able to use a jalapeno interchangeably in your recipe.
On the other hand, they also tend to have the grassy outer color that bell peppers offer, which will also help you maintain the aesthetics of the dishes. In fact, other than the spice level and the size, there aren't many noticeable differences between them and capsicums.
2. Sichuan peppers
Do you suffer from bell pepper indigestion that causes you to have a mild stomach ache or a feeling of nausea? Well, in that case, you need reliable options that will be good for your stomach.
And we can bet that such an alternative would be Sichuan peppers. This is said to be a combination of both chili pepper and black pepper, but in reality, it's actually none of these.
In fact, it can be used as a remedy for abdominal pain and provides a tingling sensation followed by a citrus-like flavor, which people seem to love. Although it won't be the fittest replacement for bell pepper, it will make your side dish extremely flavorful.
3. Pimiento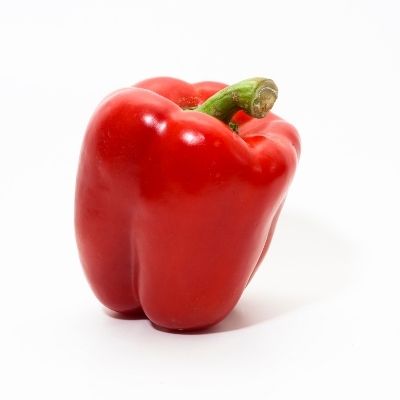 Are you looking for a bell pepper substitute that will provide great crunch and the exact same heat level? In that case, you should opt for pimientos, because these heart-shaped peppers improve the appearance of a side dish significantly.
They are quite sweet and not at all spicy, so in terms of flavor, you might have to compromise a little. However, they are very aromatic, and will surely improve your recipe without you having to put too much effort.
However, pimientos are mostly available in jars, and it's quite tough to acquire fresh ones. But the ones in the jars do not provide crunchiness, and hence it would be best if you can get the fresh ones, which might come at a higher price.
Vegetable Alternatives with Varying Taste
If you are looking for vegetable substitutions that won't be very similar to bell peppers but will serve the purpose nonetheless, then you can take a look at these options. In terms of density and texture, you might find some similarities with these vegetables. However, the one you choose should depend on the type of recipes you will try!
1. Onions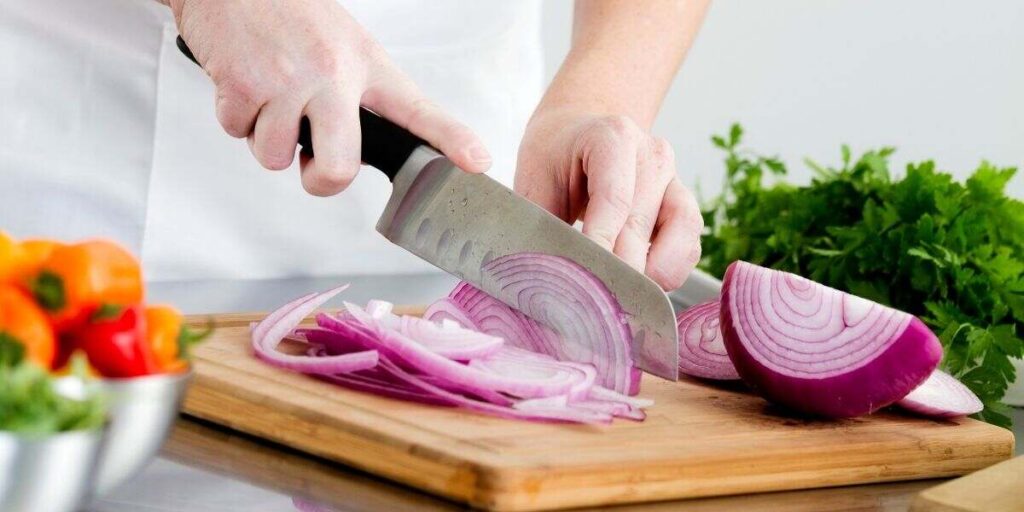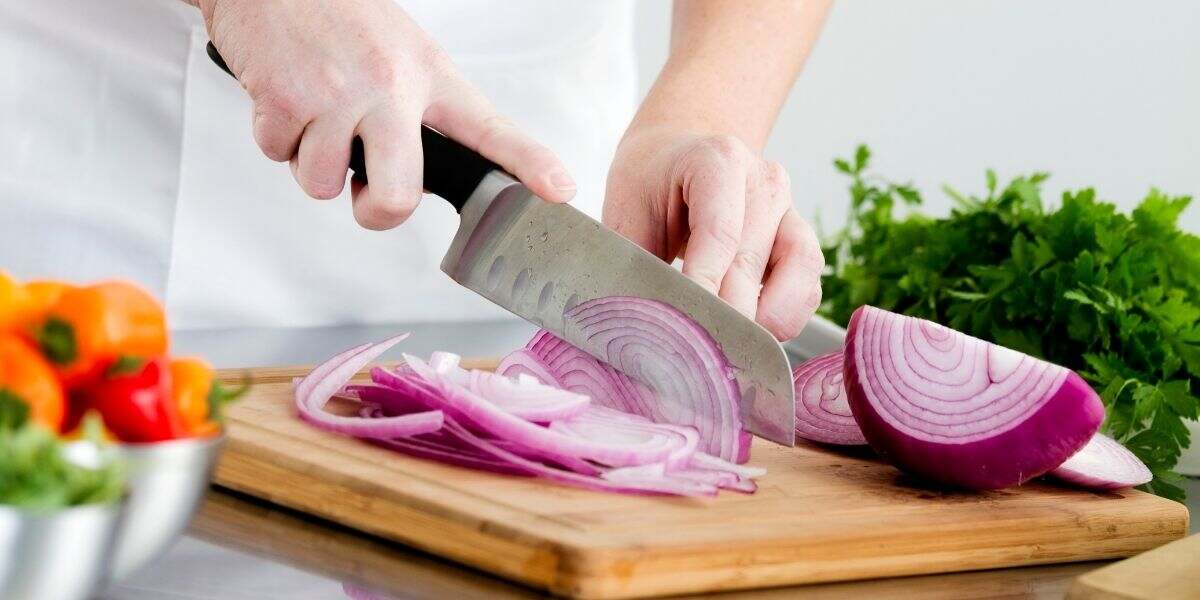 Onion is a vegetable that is available in almost every kitchen, and hence, making this your alternative seems to be more than just convenient. But whether or not you can use this instead of green peppers highly depends on the role it will be playing in the recipe.
For instance, if you need to fry or grill the bell peppers, then you can use onions because in that case, you won't be able to tell much of a difference. Onions tend to release a sweet flavor after frying, which will add mouthwatering palates to your dishes.
Furthermore, there are various types of onions for you to choose from. But using them raw or for stuffing will not do the trick; it's better to use them for cooking.
2. Bok Choy
Another vegetable that will resemble the sweet and crunchy texture of a bell pepper would be bok choy. But make sure to focus on the stem only for that, or the white stalks to be specific and ignore every leaf there is.
One of the major advantages of using this as a substitute for bell pepper would be that you can cook it in several different ways, using innovative ideas. Hence, you can use it in various types of meat dishes, other than the ones that require stuffing.
But you should make sure not to overcook them, as that can result in them becoming mushy.
3. Zucchini
If you are looking for a vegetable alternative that will provide an entirely different flavor profile, then here's one you shouldn't overlook. Even though in terms of appearance, it will provide the aesthetics that you are looking for, zucchini has the tendency to take in the flavor of its accompanying ingredients.
Another major advantage of this versatile ingredient is that you will be able to use it for stuffing. As a result, this item can be used for various recipes, if you are looking for a subtle level of spice.
On the other hand, this item is readily available in most grocery stores, and might already be in your home as well!
4. Broccoli
You might have a lot of questions regarding how broccoli can possibly be a worthy substitute for bell peppers. But, we are here to answer all your questions and help you get rid of the confusion.
Even though they belong to a family of vegetables, they provide a crunchy and grassy flavor like that of green chili pepper, which often holds even after you cook them.
Hence, if you are going to try a recipe that will require you to steam or overcook it thoroughly, then you can easily opt for this healthy alternative. You can also combine it with a bit of tomato if you want.
An Alternative Just for the Flavor
There are some recipes that require the flavor of bell peppers more than their presence and texture, and for those ones, this is an option you can go for. There are also varieties available among this option, which might already be in your kitchen! Hence, this is the easiest one to acquire among all.
1. Spices
In some recipes and dishes, the flavor of bell peppers is more important than their presence overall. For instance, you don't necessarily need their thick walls or large cavities in every dish.
In such cases, you can go for garlic, ginger, cumin, mustard powder, etc. Even though they won't be providing the crunchiness that bell peppers generally do, you will be getting all the bursts of flavors and heat that you are looking for.
These spices are probably already there in your kitchen, you can find them in your nearest grocery store without any inconvenience whatsoever.
FAQs
1. What color pepper is closest to a green pepper?
Green bell peppers are basically the unripe ones, and they gradually start to change color while being on the plant. They then turn to yellow, orange, and finally red. The flavor profile of pepper goes from bitter to sweet as it ripens more with time. Hence, a yellow pepper is the closest to green pepper.
2. Are yellow peppers the same as green?
If we are talking about the type of pepper, then yes, yellow and green peppers are the same; their only difference is in the amount of ripeness and health benefits that they contain. In terms of taste, yellow peppers would be slightly sweeter than their green counterparts; but the difference may not be monumental.
3. Why do I hate green peppers?
Do you hate green peppers and aren't sure about the logical explanation behind it? Well, we got one for you! These peppers are actually unripe and quite bitter, which may not make these things as appealing as their different colored alternatives.
4. Which green peppers should be eaten raw?
If you are planning on having bell peppers raw, then we would suggest you go for the ones with four lobes. Those are usually sweeter and contain more seeds, which will provide you with better chances of harvesting. On the other hand, the ones with three lobes are generally bitter and contain fewer seeds as well.
5. Is green pepper healthier than its different-colored alternatives?
Not really; in fact, the case can be said to be the exact opposite. That is because, green bell peppers are harvested earlier, and hence, they pack the least nutrition. However, their red counterparts are on the vine for the longest duration, and hence, they tend to pack the most nutrition.
Final Words
You may think about how no matter how perfect of an alternative you find for bell pepper, none would be able to replicate it exactly the same.
However, among our top 12 substitutes for green peppers, you will find alternatives that might as well provide a better flavor for your dish overall. Hence, don't stop looking, until you find the perfect catch.