Pasta With Cauliflower Recipe
by Daisy Dao
Cauliflower is a key ingredient in Italian cooking, and though most people know if from different antipasti combinations, this dish will prove you that it is also on the pro-pasta agenda. Like many other pastas it is simple and easy to make yet its flavor goes a long way. I specially like the combination of the cauliflower with the anchovies. It is a great summer pasta but you can also serve it in winter, you just can't really go wrong with it. it will go well with both red or white wine. I love how this dish capture a lot of somewhat complex flavors in such a simple way. it is another pasta classic in the making!
| | |
| --- | --- |
| Serves | 4 |
| Prep time | 12 minutes |
| Cook time | 20 minutes |
| Total time | 32 minutes |
| Dietary | Vegetarian |
| Meal type | Main Dish, Side Dish |
Pasta With Cauliflower Recipe



Ingredients
1lb Pasta (Fettucini will work very nice here)
1 Cauliflower head (Divided into small flowers)
2 Anchovies (Salted rinsed and minced)
1 Tomato (Skin peeled, finely chopped)
3 Garlic cloves (Finely chopped)
1 tablespoon Pine nuts (Lightly toasted)
1 tablespoon Currants
1 tablespoon Chives (Finely chopped)
1 tablespoon Flat parsley (Finely chopped)
1 tablespoon Fresh tarragon (Finely chopped)
1 Peperoncino (Red pepper flakes)
Saffron (2-3 leaves)
Caciocavallo Cheese (Freshly grated)
Salt
Olive Oil
Directions
Step 1
Fill a large (6-8 quarter) pasta pot with water, cover it and get it to boil.
Step 2
While the water are boiling, in a small pan saute the tomato and garlic.
Step 3
At this point the water should be boiling, uncover the pan, add salt (a lot) and through the cauliflower heads inside and cock for 10min.
Step 4
In a separate 3-6 quarter pan, heat some olive oil on a mid-low heat and saute the pine nuts, currants saffron and anchovies, make sure to move things around so everything is nicely tossed, keep working on this for 5-7 min.
Step 5
Add the cauliflower to the sauce and let it keep cooking while you move to making the pasta
Step 6
In the same boiling water cook the pasta for around 2-2.30 min if using fresh pasta (which if you are reading this blog I expect you to!). for other types of pastas follow the direction to get it half cooked (you'll finish cooking these in with the sauce, so you want to make sure your pasta is not over cooked.)
Step 7
Fish the pasta out of the water (do not dry the water over the pasta, this will through all the flour from the pan onto your food!) and add it to the sauce.
Step 8
Add the tomato garlic mix and season with the peperoncino (red pepper flakes), cover and let cook for another 3-5 min.
Step 9
Garnish with the parsley, tarragon, chives and grated caciocavallo
Step 10
Serve ASAP!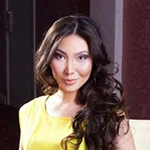 About Daisy Dao
Daisy grew up on the beautiful Honolulu island where she often found herself spending most of her day enjoying the ocean scent in sea waves. As such, Daisy came to appreciate the art of cooking seafood. She has experimented with baking, roasting, broiling, poaching, grilling (and every other cooking technique you can think of); and with all kinds of spices too. Now she is ready to present her experience: the art of cooking healthy food without any pre-packaged ingredients; food product recommendations for people who need a bit more guidance on what goes into their bodies; how to maintain an active lifestyle without having to give up your favorite foods!
---
Leave a Reply