Whether it's breakfast, lunch, or dinner, you can never go wrong with sausages! These are delicious treats that can be put on almost anything, especially on Italian dishes. It's the reason why I love them so much. You'll be surprised to know that there are many types of sausages to choose from and that you can make your right in the comforts of your home!
Linguica, a smoke cured pork sausage of Portuguese and Brazilian cuisine, is one of my favorites! But are you wondering about how to cook Linguica on your own?
Read on as I show you what Linguica is and a guide on how to prepare and cook this delicious sausage yourself!
All About Linguica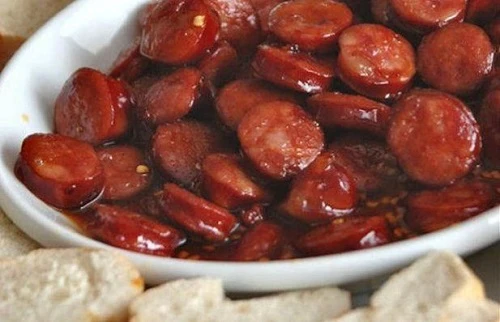 If you aren't familiar with what Linguica is, this is a type of cured sausage popular in Brazil, part of Portuguese cuisine. It's made by mixing pork with various spices and then smoking and cooking it to however way you want your dish to be.
It has a distinct flavor to it, slightly spicy and with a kick that makes it a staple in many areas in Portugal and Brazil (even in Hawaii, where it's called the Portuguese sausage!). It isn't as spicy as its twin, Chourico, though. That's why it's best to anyone, especially those who are sensitive to spicy food. Either way, it's yummy and gives flavor to almost any dish, from bread to stews!
While you can find Linguica and other Portuguese sausages available in supermarkets, they may not be found in certain areas. But you'll be able to make your own using ingredients you can find in your local markets!
How to Cook Linguica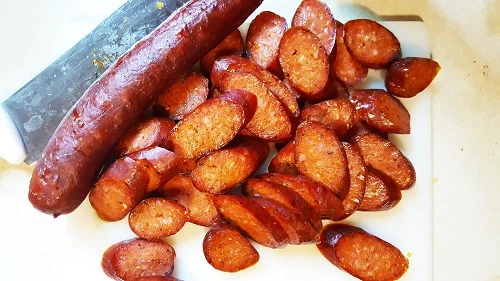 Linguica is an amazing type of sausage, and it's such a thrill whenever I prepare and make it myself! Sure, it is quite a tedious task, but the results are worth it. You don't need to be a master chef to know how to prepare and cook Linguica. As long as you have the proper items and materials, you can enjoy this fantastic sausage.
Preparation Time: 45 minutes
Cook Time: 2 hours and 30 minutes
Total Time: 3 hours and 15 minutes
This recipe makes five pounds worth of sausages.
Here are the ingredients to prepare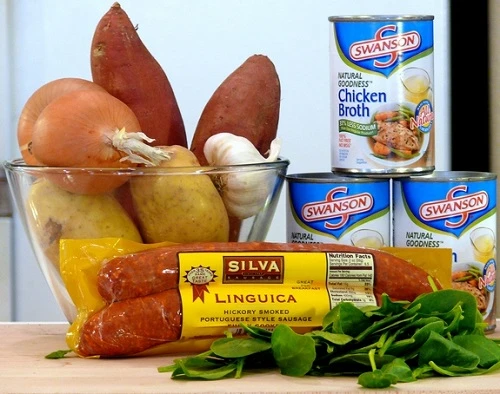 Five pounds of pork butt chopped into half-inch pieces
Two tablespoons of minced garlic
Two tablespoons of salt
Two tablespoons of liquid smoke
2/3 cup of sweet red wine
Four tablespoons of sweet paprika
Two teaspoons of freshly ground white pepper
One and a half teaspoons of sugar
One teaspoon of freshly ground black pepper
One teaspoon of Piri Piri sauce
Two teaspoons of vegetable oil
Now, follow these steps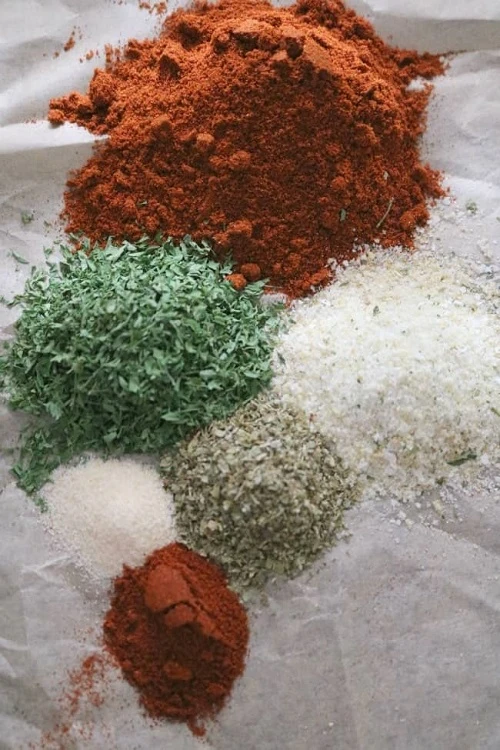 1. Combine the pork with all the dry seasonings and vegetable oil in one large bowl, mixing everything well. Pass it through the food grinder with a coarse die. If you do not have a meat grinder, you can also separate the meat mixture into two batches and place it in a food processor until it is finely ground.
2. Transfer the meat mixture to the large bowl and wrap it in plastic wrap very tightly. Let it refrigerate overnight for the flavors to sit and mold together.
3. Take out the meat mixture from the fridge and remove the plastic wrap. Add the wine and liquid smoke and stir everything well until combined.
4. Before wrapping the sausages, test the flavors by frying about two tablespoons of it in a skillet. Adjust the seasonings if needed until you reach the desired taste.
5. Mold and stuff the sausages into hog casings and start smoking or frying. You can also store the rest of the sausages in a freezer for later use.
6. When smoking the links, you can use a home smoker. Preheat it to 175 degrees Fahrenheit and let the sausages smoke for around four hours or once the temperature reaches 165 degrees Fahrenheit. Use an internal thermometer to continue monitoring the temperature and how the sausages are cooking.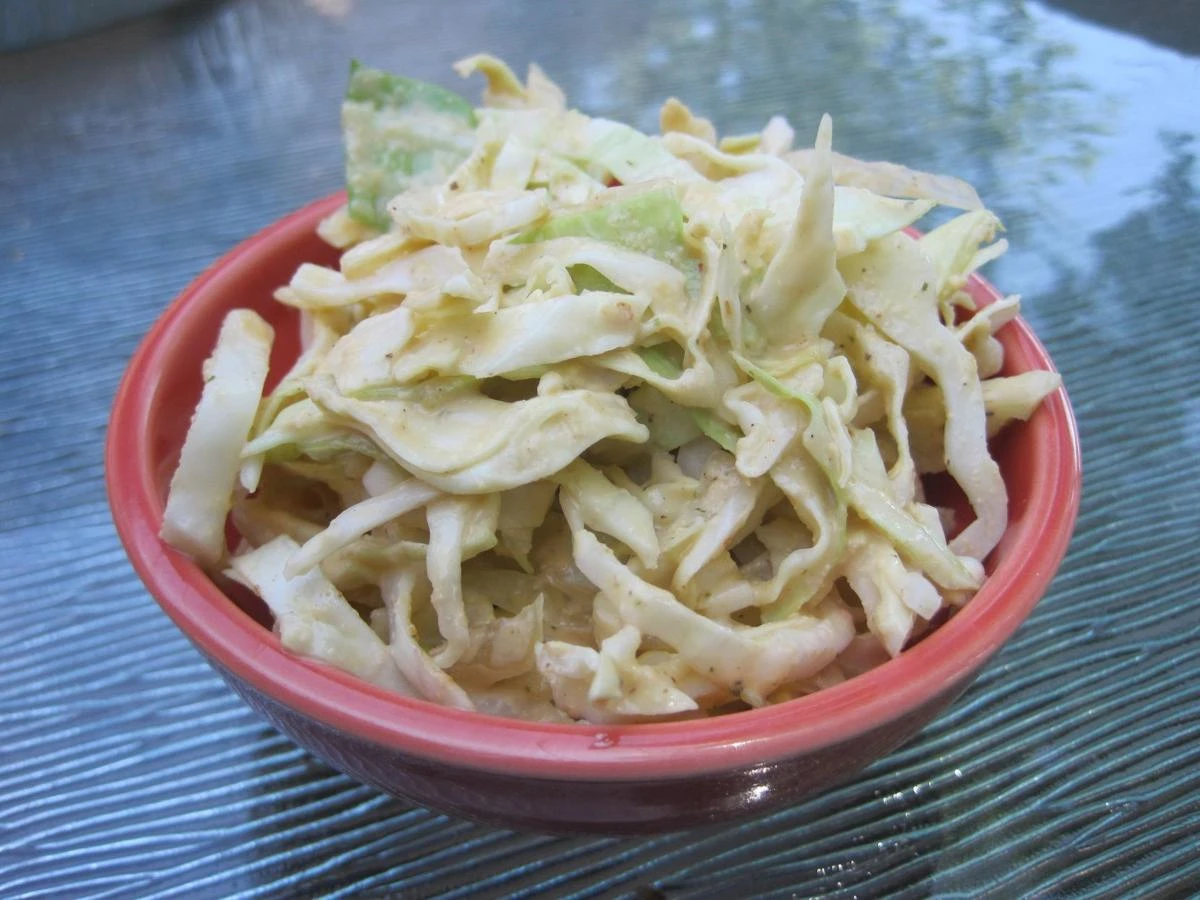 7. If you don't have a home smoker, you can fry it as well. Remove the hog casings from the sausages. Preheat the pan and stove at medium low heat and then add the sausages on it. Allow it to cook for around 30 to 40 minutes, stirring it occasionally. Once it is browned and looks crispy, take it away from the heat.
Another way to enjoy it is to cook the sausages and cut it into smaller pieces, then saute it with onions, bell peppers, red wine, olives, and desired condiments (sugar and paprika!). Serve with a baguette, and you've for a delicious and simple dish! You can also opt to add it to pasta, pizza, or create a sandwich for the kids.
8. Serve on plates and side it with condiments or other dishes and enjoy!
Pro-Tips on Preparing Linguica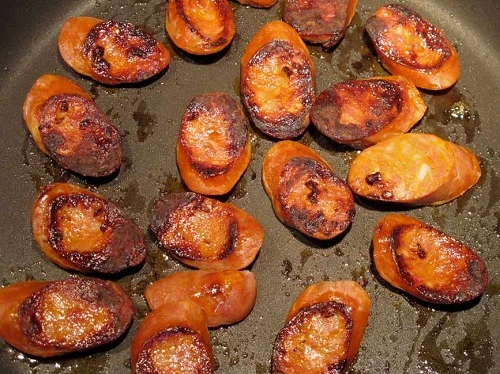 Now that you know how to cook Linguica, how can you properly prepare it to make it the best for you and your family to love? Here are some tips you can follow:
When removing the skin to fry the sausage, make sure that it is cold, so the shape will stick once you put it in the pan. But avoid frying it frozen, as oil may splatter or it won't cook as quickly. Take your time when removing the skin, as rushing may ruin its shape and make it harder to remove.
One of my favorite ways to eat Linguica is on pasta or bread. Of course, you can have it alone with your favorite condiments. I like frying some of the sausages I cook with hot sauce for a moister and spicier result.
Store the Linguica properly if you will not use it yet. Place it in the freezer in an airtight container. For cooked Linguica, place it in the fridge, and it will last for up to three to five days. But I recommend you to consume it immediately for a better experience!
If you do not have the Piri Piri sauce, then cayenne pepper is a good alternative.
When frying the sausages, I recommend that you do not use any oil, as the meat itself already has enough.
You might be interested to buy a Oatmeal Cooker after knowing how to Cook Linguica.
In Conclusion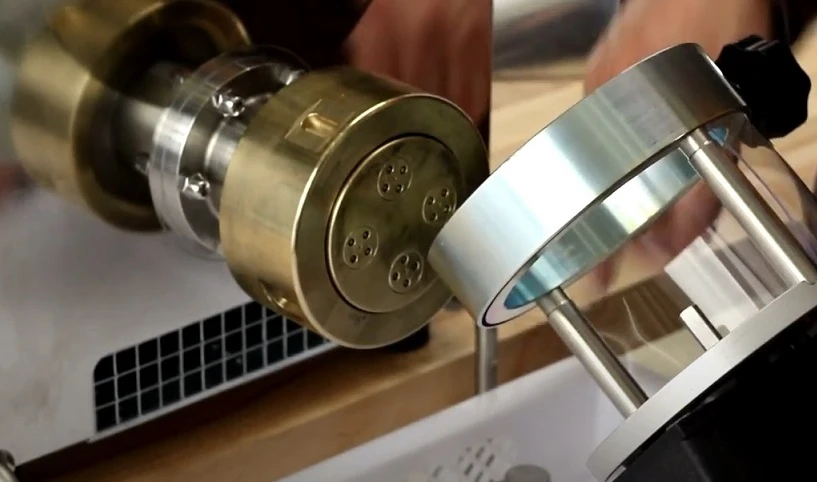 If you want to start making your sausages and impress your loved ones with your amazing cooking, then why not try the delicious Linguica? It's fairly simple to make, and you'll be able to bite into the burst of flavors as long as you make it correctly. With this recipe on how to cook Linguica, you'll be able to master a whole new way of cooking and introduce yourself to new challenges and delicious flavors of Portuguese and Brazilian cuisine!
I hope that this article on how to cook Linguica helped you become more knowledgeable on what you need to know about creating these sausages from scratch and cooking them to perfection. So what are you waiting for? Try out this awesome Linguica recipe today and see what it has to offer!
If you have any questions or would like to share your tips and experiences with how to cook Linguica, then comment down below. I would love to hear what you have to think.