Do you want to cook goat meat? But, don't know how to cook goat meat? Then, this section is really for you people and we're going to know different methods of cooking goat meat. First of all, goat meat is just like as beef and also a lean meat too, but having only less fat. In addition to that, there are different ways to cook goat meat, so you can choose anyone that suits you.
But, all those cooking processes needs only the slow cooking and also requires cook at low temperature. Apart from that, you also need to moisturize the meat to get taste and tender. Keep continue your reading to know 2 methods of cooking goat meat.
How To Cook Goat Meat?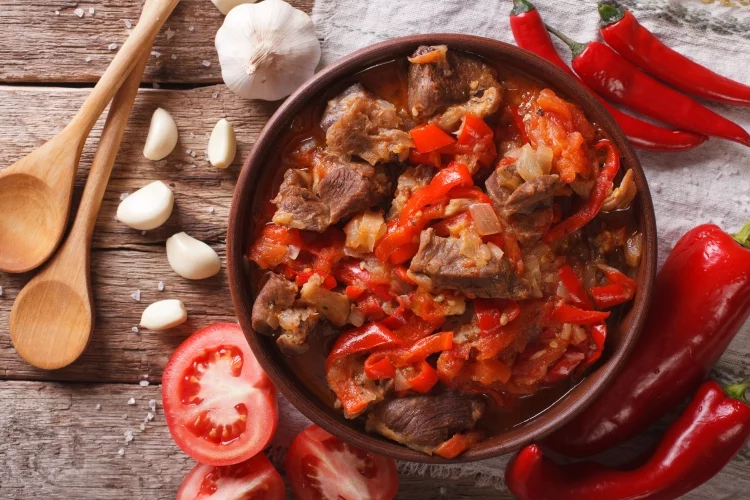 You can prepare stewed goat meat or roasted meat and each process requires some ingredients to cook. The ingredients required for preparing stewed goat meat are chopped onions, chopped cloves garlic, diced carrots, chopped celery, boneless goat meat, black pepper, tomato paste, oil, and vegetable stock.
When it comes to cooking roasted meat, you need the following ingredients such as boneless goat, yogurt, orange juice, turmeric powder, cumin powder, salt, and coriander powder.
Method #1: Cooking Stewed Goat Meat
Simply follow the below steps to cook stewed goat meat.
Step #1:
At first, you need to cut the goat meat into cubes and take for 2 cups. And, instead of measuring the weight of goat meat, measure it on cups.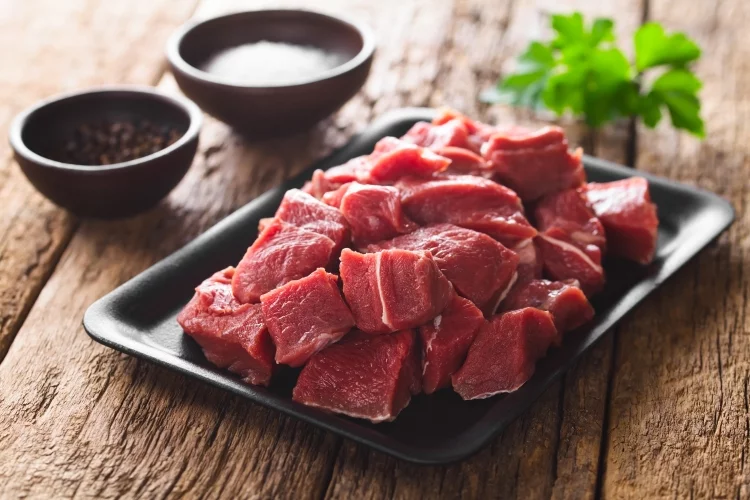 Step #2:
Now, you need to add flavor such as carrots, pepper, celery, onions and salt to marinate the goat meat. Cover the cup and keep it in the refrigerator for overnight to cook on the next day morning.
Step #3:
After that, pour oil into the pan and add marinated goat pieces to heat on low temperature. And, fry it until it gets brown on the skin.
Step #4:
Now add a cup of coconut milk, curry powder, and tomato paste to add extra flavor. And, keep the stove at a lower temperature and leave it for 2 hours to cook well.
That's all!! Stewed goat meat is ready to serve after 2 hours.
Method #2: Cooking Roasted Goat Meat
If you want to cook roasted goat meat, then you need to follow the below steps to accomplish it.
Step #1:
First of all, you have to choose goat meat to roast, because you can roast any kind of goat meat such as cubic pieces, and whole bones too. So, take which parts you need to roast on goat meat.
Step #2:
Now, as like as stewed goat meat, you also need to marinate the meat to roast. In order to marinate, add yogurt and orange juice on the pieces of goat meat and leave it for 4 hours.
Step #3:
Cooking goat meat requires only low temperature, so keep the oven at 150 degree Celsius, which tenderize the goat pieces.
Step #4:
Before placing meat in the oven, you need to wrap it with aluminum cover and take pieces in the middle of the cover too.
Step #5:
It is necessary to slow down the heat and also keep it on heat for 1 hour, but still, the roast is not cooked properly and then cooks it for another half an hour.
That's all!! Roasted goat meat is ready to serve.
From these 2 methods of cooking goat meat, you can choose anyone that you like and simply follow the steps given in this section to try it at your home. So, hereafter, you no need to go to a restaurant to taste different goat meat.