Health Benefits of Dark Chocolate
by Daisy Dao
If you're a fan of sweets, you'll jump for joy over these 10 reasons to enjoy chocolate. But, before you grab a candy bar, it's important to recognize that not all chocolate is created equal. Dark chocolate with a 70 percent cocoa content or higher contains more health benefits and less sugar than milk chocolate varieties. Look for a bar with whole food ingredients and a sugar content of less than 10 grams per serving. Dark chocolate may not directly reduce body fat, but provides a healthier alternative to those conventional sweets that are sure to sabotage weight loss efforts.
Benefits of Dark Chocolate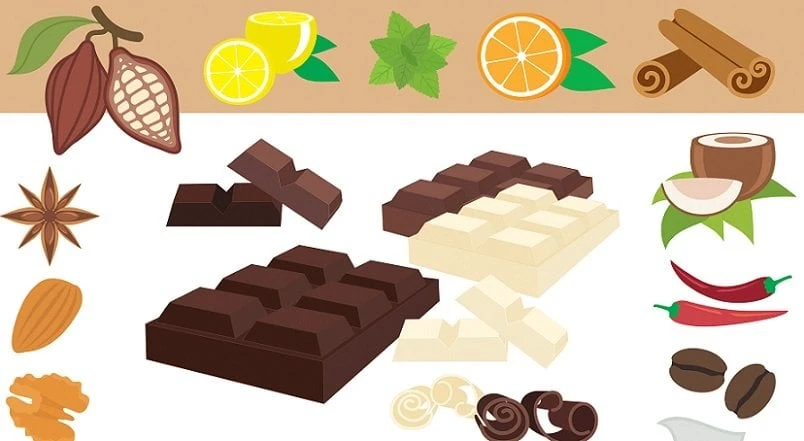 Lowers risk of stroke & heart disease.
Boosts heart health by decreasing blood pressure.
Reduces cravings & provides high satiation.
Increases insulin sensitivity & reduces diabetes risk.
Quiets coughs by relaxing the vagus nerve.
Improves mood & reduces stress.
Increases circulation with blood-thinning properties.
Improves vision by increasing blood flow to the retina.
Increases blood flow to the brain to enhance mental performance.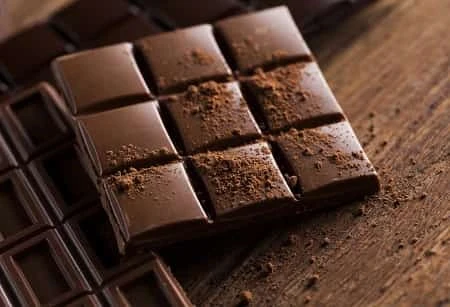 Dark Chocolate Chunk Cookies
Yields 12 cookies
Ingredients
5 large Medjool dates, pitted
2 cups chopped walnuts
2 teaspoons vanilla extract
1 teaspoon baking soda
1/8 teaspoon fine sea salt
2 tablespoons unsalted butter or coconut oil (warmed so it's in liquid form)
1 large egg
1 teaspoon cinnamon
To taste stevia (about 10 mini scoops powdered)
1/4 cup unsweetened shredded coconut
1 72-88% dark chocolate bar, chopped (I love the Alter Eco brand)
1 tablespoon butter or coconut oil (for cookie sheet)
Instructions
Preheat microwave oven to 350 degrees.
Blend dates, nuts and vanilla in a food processor until a paste forms. Add baking soda, salt, butter, egg, cinnamon and stevia. Mix thoroughly.
Scrape the batter into a bowl & stir in coconut & chocolate. Form 12 portions of the dough onto a buttered cookie sheet, then gently flatten each one with your fingers.
Bake until nicely browned, about 15 minutes.
Store in an airtight container in a cool place for up to 5 days.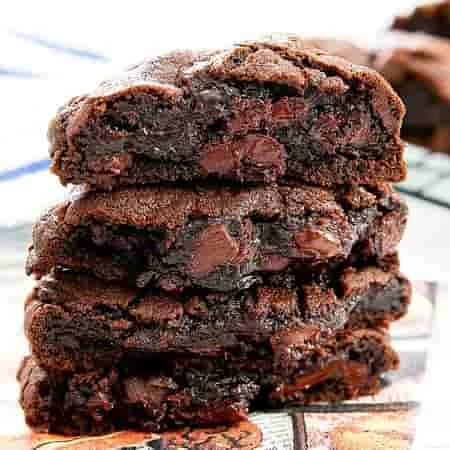 Dark Chocolate Mousse
Serves 2
Ingredients
1 ripe frozen banana
2 ripe avocados
1/4 cup organic cacao powder
1 1/2 cups yogurt/kefir with 2 tablespoons chia seeds (soaked for 2 hours to thicken)
1 teaspoon cinnamon
1 teaspoon vanilla extract
stevia, to taste
Instructions
In a food processor or blender, add ingredients and process until creamy.
Top with optional cacao nibs. Serve chilled as is or as a dip for berries or cherries.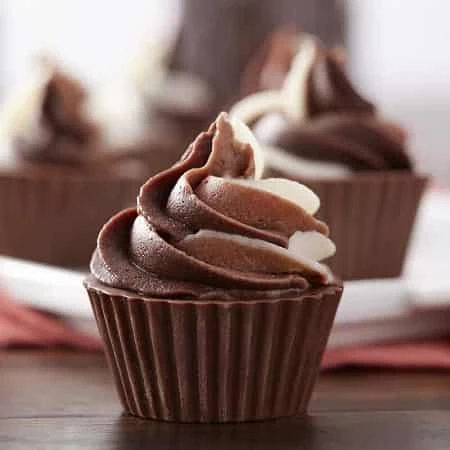 Dark Chocolate Covered Berries
Serves 4
Ingredients
2 dark chocolate bars (70% cocoa content or higher)
2 cups fresh organic strawberries or blueberries
Instructions
Melt chocolate in a metal bowl set over a pot of simmering water. Stir frequently until completely melted, then remove from the heat.
Line a baking sheet with waxed paper.
Stir berries into the melted chocolate. Spoon small clumps of berries onto the baking sheet. Refrigerate until firm, about 15 minutes.
Store in an airtight container in a cool place for up to 3 days.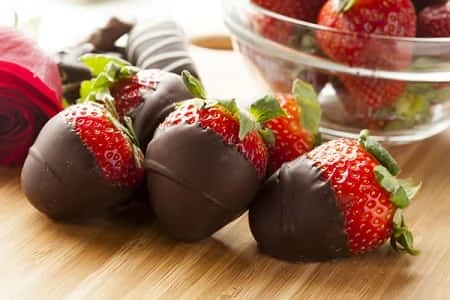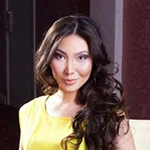 About Daisy Dao
Daisy grew up on the beautiful Honolulu island where she often found herself spending most of her day enjoying the ocean scent in sea waves. As such, Daisy came to appreciate the art of cooking seafood. She has experimented with baking, roasting, broiling, poaching, grilling (and every other cooking technique you can think of); and with all kinds of spices too. Now she is ready to present her experience: the art of cooking healthy food without any pre-packaged ingredients; food product recommendations for people who need a bit more guidance on what goes into their bodies; how to maintain an active lifestyle without having to give up your favorite foods!
---
Leave a Reply