Breakfast is the most important meal of the day. If we eat incorrect food, we might either become lethargic or light-headed and suffer from vertigo. Hence, we need a balanced diet full of energy and calories. We have prepared some sandwich maker recipes for you. Give them a try!
13 Best Breakfast Sandwich Maker Recipes 2023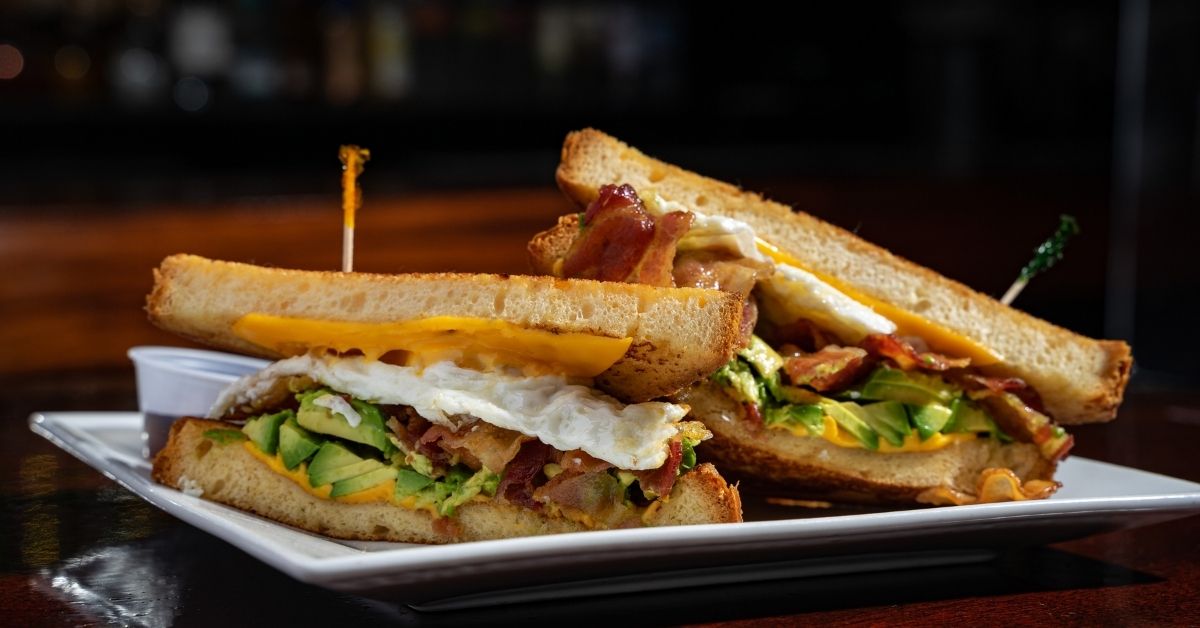 Egg, Chicken & Cheese Muffin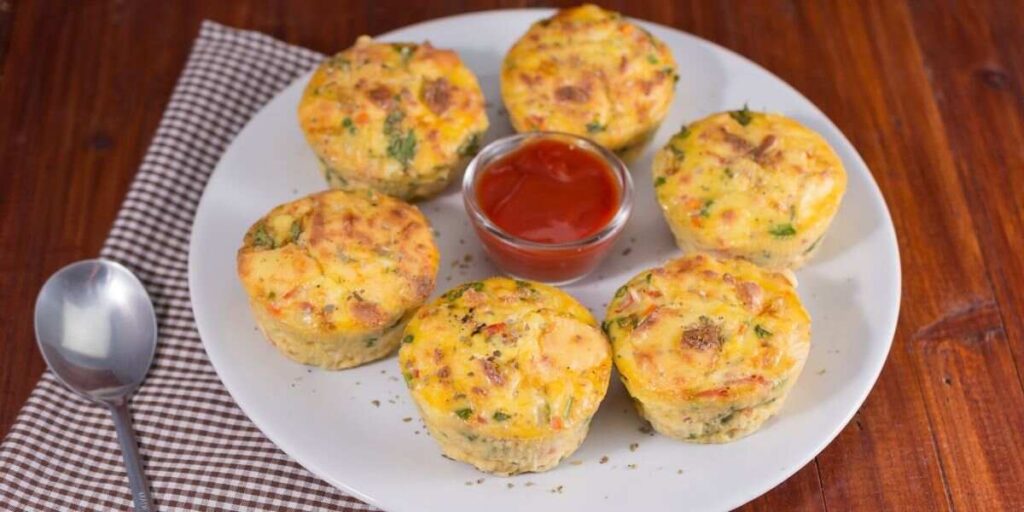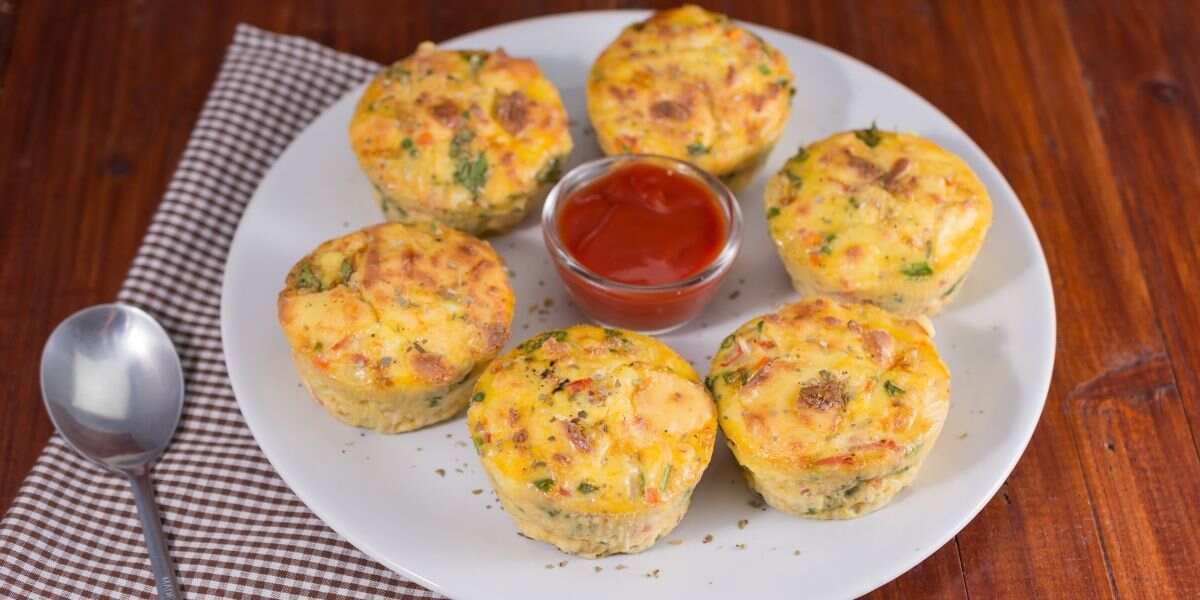 This is one of many famous sandwich maker recipes. It is simple and delicious and works great for breakfast. It is easy to make. You will need cheese, muffin, a slice of salted chicken fillet, and large scrambled egg, and a sandwich maker. That is all you will need to make your tasty muffin. It will be ready within a few minutes. So, try it.
Beef, Egg & Cheese Bagel Sandwich
This is another tasty, mouthwatering sandwich maker recipe. If you are a fan of breakfast sandwiches, then you cannot, but try this recipe at least once! What will you need? Simple! Get your sandwich maker. Get a slice of American cheese, thin slices of pre-cooked salted and smoked beef, bagel halved, and a large-sized scrambled egg. It will be a fantastic recipe. You should try it if you haven't yet eaten one. Very easy to cook.
Chicken, Mustard, Egg & Cheese
This is another tasty breakfast sandwich maker recipes for you. You take your favorite muffin, smoked salted chicken slice, cheddar cheese shredded, lightly scrambled egg, get some onion slices, and season with a little freshly ground pepper and sandwich maker. This recipe is so delicious! You must try it.
Pancakes & Sausage Breakfast Sandwich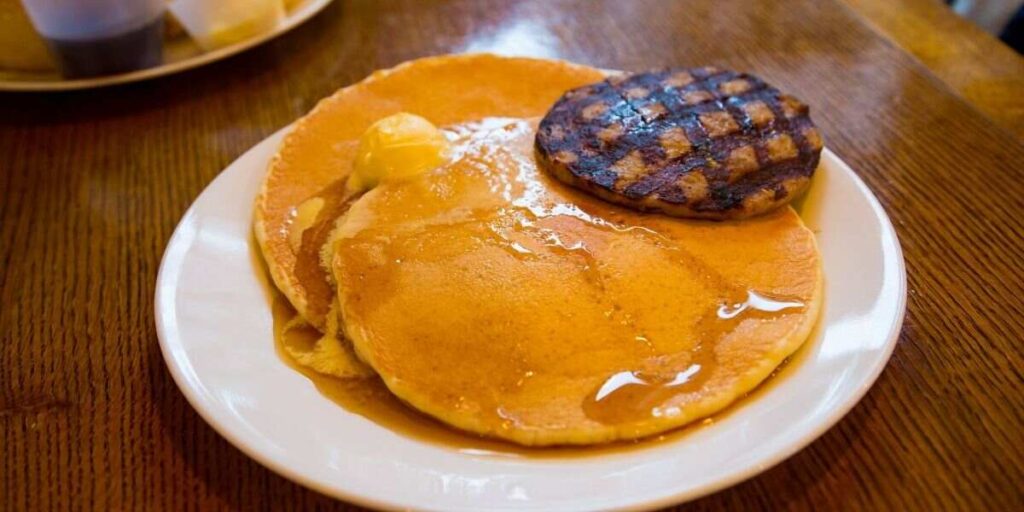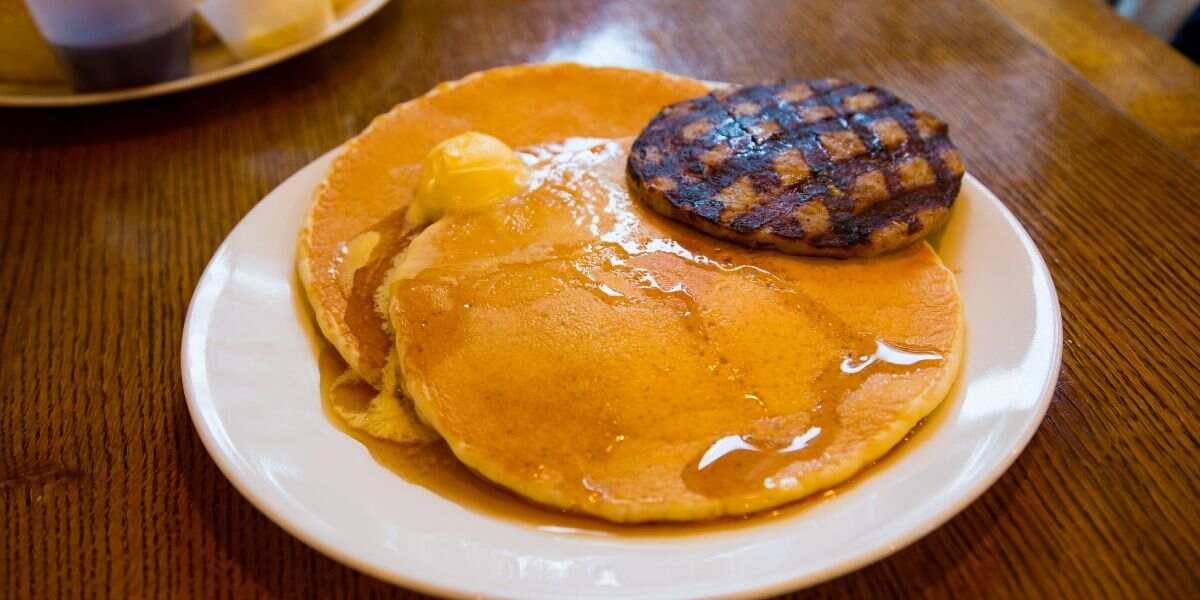 This recipe is even simpler than the others. You need frozen pancakes, scrambled eggs, and slices of sausages - pre-cooked and syrup of maple. You must not miss this mouthwatering delicacy. Just get your sandwich maker and get busy for a few minutes in the kitchen, and that is it!
Cheddar, Apple, Smoked Chicken & Egg Croissant Sandwich
Nothing can go wrong with this sandwich recipe. Super easy to make and nothing much to hand-cook. Just get your sandwich maker and start. You will need cheddar cheese shredded, small croissant cut in halves, scrambled egg, slices of salted, smoked chicken fillet, and apple; with these, you will be on your way to making a great sandwich for yourself and family or friends.
Sausage, Egg & Cheese Waffle Sandwich
This time we will look at another exquisite sandwich maker recipe. You will need sliced pre-cooked sausages, Waffles, cheddar cheese, and scrambled eggs in this recipe. Once you have all the ingredients, you are all set for a nice cooking experience. The taste of melted cheese in every bite and the meatiness of sausages will blow your mind.
Protein Press English Muffin
This is another awesome sandwich maker recipe. Breakfast with an English muffin with some variations is a very unforgettable experience. You absolutely cannot miss this. The ingredients are Multi grain English muffin, sliced cheese - swiss, slices of smoked salty chicken, and your sandwich maker. With this, you get your protein press English muffin.
Spinach, Moarella & Egg White Breakfast Sandwich
This time we are making a savory and cheese sandwich. We will need English muffins, whites of two eggs, sliced-up mozzarella cheese, and spinach leaves. Preheat the sandwich maker, then split the muffins in the middle and stuff with cheese, spinach, and pepper and put in the maker, and then press. Awesome sandwich within a few minutes.
Cheesy Egg & Sausage Biscuit
Exciting taste awaits! We will make an easy sandwich maker recipe. We will need slightly scrambled eggs, red pepper, pre-cooked sausage sliced, sliced cheddar cheese, and biscuits. Preheat the maker, put one-half of the biscuit on the maker, and the rest of the ingredients go on that layer by layer, close the lid and cook for 5 minutes. Serve while hot.
English Muffin Sandwich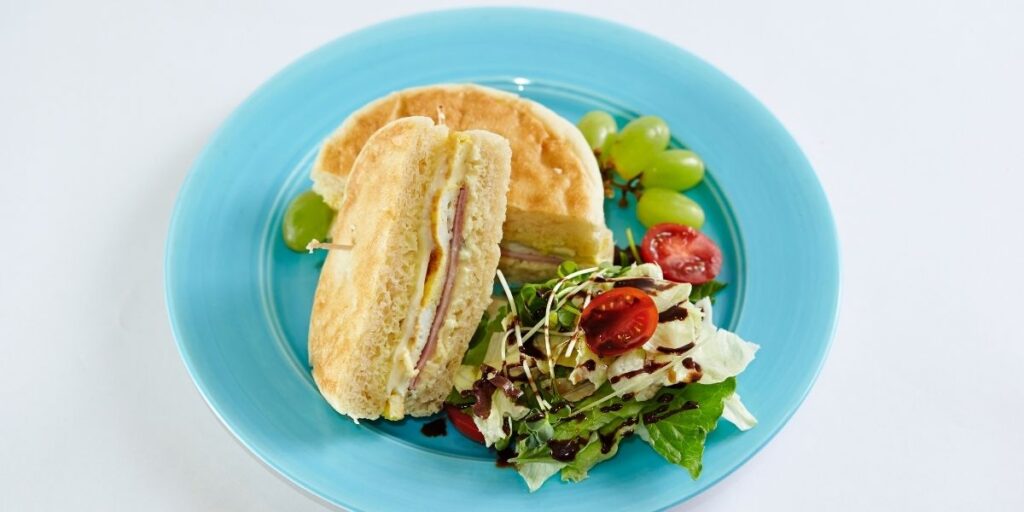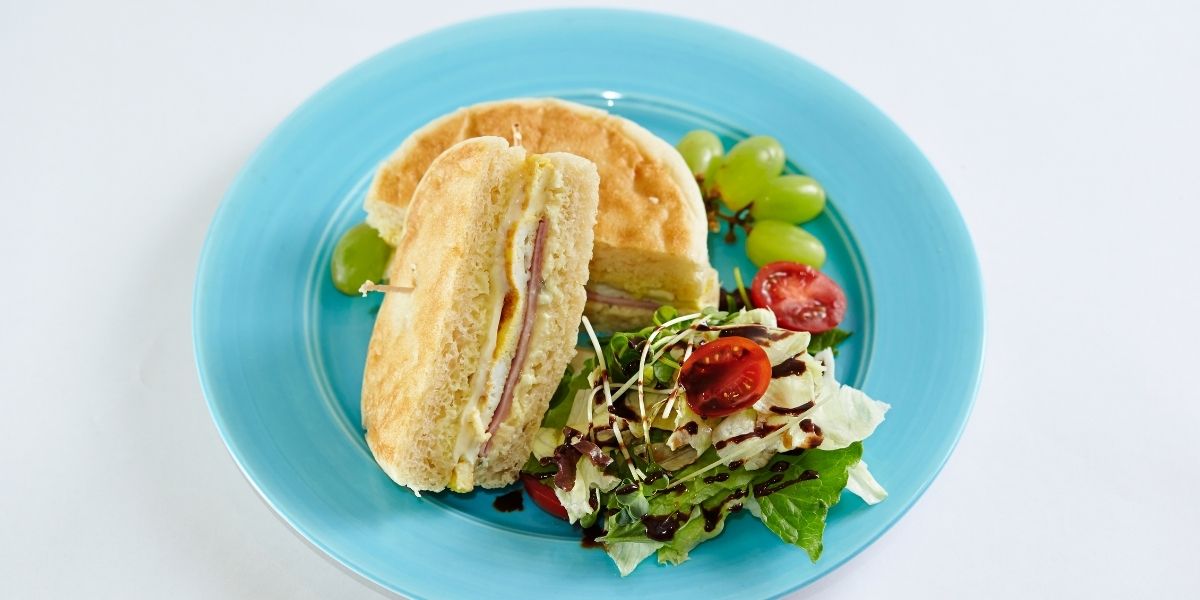 Classic English muffin sandwich is a very easy breakfast. This English muffin recipe will help you out with your cooking. We will need cooked salted beef, cheese, pepper, salt to taste, original English Muffin, scrambled egg, and chopped bell pepper. In the maker, put one-half of the split muffin, then one by one, create a layer of the ingredients, and then cook with closed.
Herb Goat Cheese, Spinach & Red Pepper Egg Muffin
This is one of the simplest breakfast sandwich maker recipes. We get to eat goat cheese with this awesome Egg Muffin recipe. We will need egg whites, thinly sliced red pepper, spinach leaves, goat cheese with herb, and a whole muffin split in the middle. We take the sandwich maker, pre-heated. Place one side of the bun, spread the goat cheese, then go our spinach and pepper slices, next egg whites lightly pre-cooked, cover with the other half of the muffin and close the lid cook for 5 minutes. There you have your beautiful low-calorie crunchy, delicious recipe.
Eggs Benedict Breakfast Sandwich w/Hollandaise
This is another classic breakfast menu with hollandaise sauce. I remember watching an anime, 'shokugeki no souma,' and learning about this sandwich maker breakfast recipe there. I learned how to make hollandaise sauce when I was doing a certificate course in cooking. So, everything seems nostalgic to me and brings back a lot of sweet memories. So, for this, you will need hollandaise sauce as a matter of course, scrambled eggs, salted, smoked beef slices, spinach leaves (baby), split in the middle English Muffin, and the sandwich maker. Preheat the sandwich maker, put your half muffin, go baby leaves in the next layer, then a slice of salted cured beef, scrambled egg, and then the other half of the muffin close the lid to cook for 5 minutes. Serve with hollandaise sauce.
Vegetarian Panini Muffin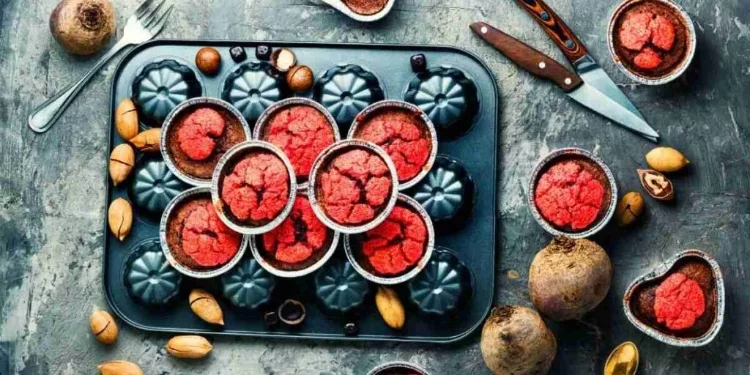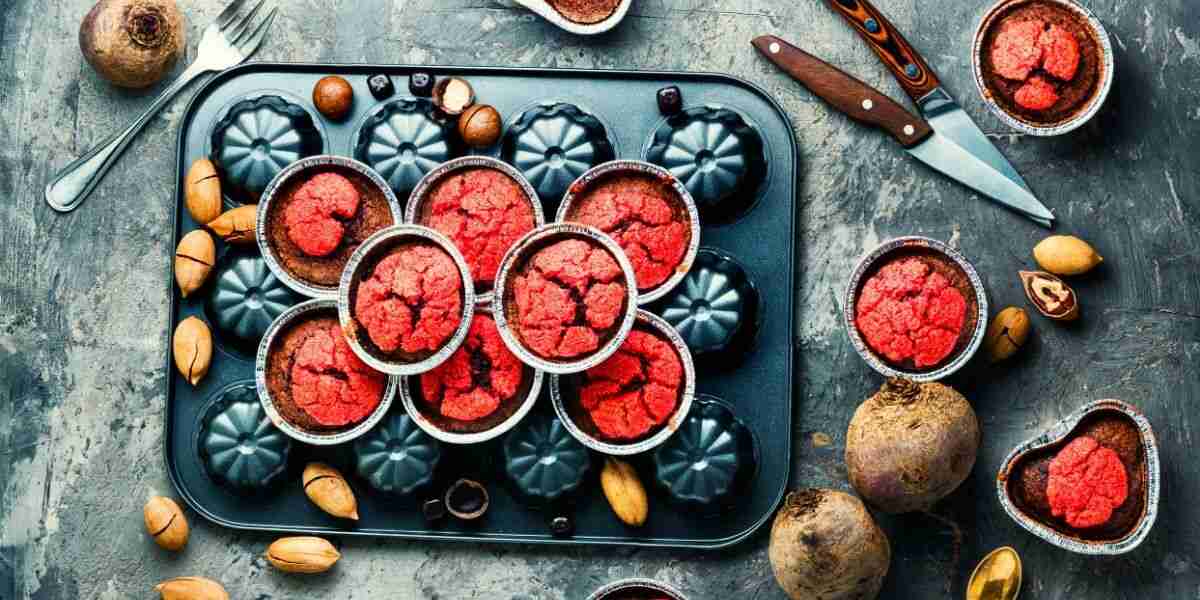 This fantastic recipe is one of the best sandwich maker vegan recipes. If you are in a weight loss program or doing a dieting program - you will not be able to resist this recipe!! So, let us have a look! You will need egg white lightly scrambled, roasted pepper, a slice of cheese (mozzarella), tapenade of black or kalamata olives, English muffin split in the middle, and your favorite sandwich maker. As usual, one part muffin goes first, layer it with tapenade, then cheese and roasted pepper, next comes egg scramble, and then close it with the other half of the muffin. Close the lid to cook for 5 minutes. There you have it!! A nice yummy breakfast sandwich!
Conclusion
There you have it - some succulent and mouthwatering breakfast sandwich maker recipes! They are simple to make yet full of energy and good calories. Any one of these recipes will keep you going at least a few busy hours into the day. Enjoy!