Multi food processor have become an almost indispensable part of household kitchens these days and there are so many different types on the market that it can be difficult sometimes to know which food processor to buy. Add to that the never ending and ever growing number of processors which are being marketed by celebrity chefs and even the top brands themselves, and you have consumer chaos. The consumer drive to purchase them is not lacking, but many consumers do not use many of the miracle features which adorn their food processors. Just to cap it off, the multi food processor machine is also making itself know in the marketplace so to help avoid more confusion we'll take a look at them and hopefully help you to make a more informed buying decision.
What Is A Multi Food Processor?
Identifying what a multi food processor is seems as good a place to start as any because I can almost hear questions like, 'Well isn't a food processor a multi-purpose machine anyway, because it purees, chops, slices and dices?' The answer of course is yes however the multi food processor machine takes this to a whole new level and gives a new meaning to the word 'multi'. For example, many food processors will shred cheese. A multi food processor might have several shredding attachments in varying sizes to be used with various sized bowls.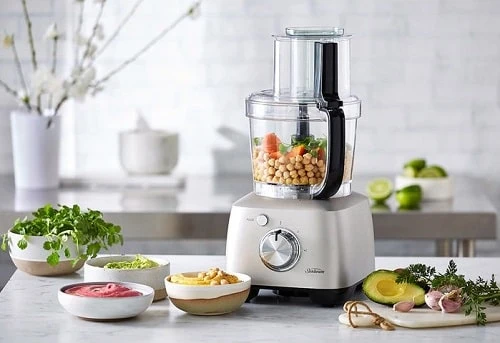 It will often have more than two bowls as well ranging from large, medium and small. The number of attachments, processes and functions is also large and essentially, it can easily replace the purpose specific processors which many cooks will have accumulated over the years, such as a min chopper for example or a small food processor, or even a medium sized food processor. Space saving is an evergreen issue in most people's kitchens and the multi food processor solves this problem beautifully. Then again, these machines can also come in a variety of sizes too.
Why Would You Want One?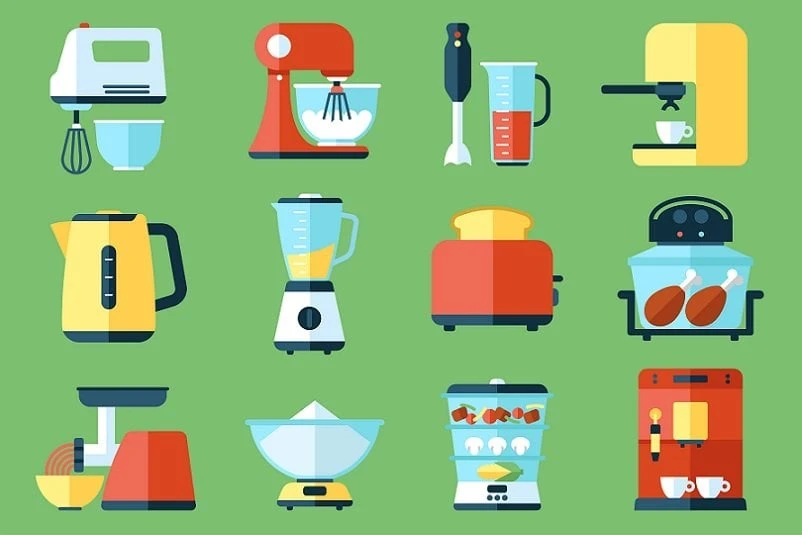 Well, a celebrity chef might have suggested it would be a good idea and you could become an outstanding chef yourself if you had one. Maybe you love cooking for the family and have exhausted your creativity with the food processor you already have, and the next logical step is to upgrade. Or perhaps you want to try doing things which you current processor will not do, such as kneading dough for example. You existing processor might be on its last legs and you've heard there are food processors on sale at Amazon and it would be silly to pass up an opportunity to buy one of the best food processors on the market.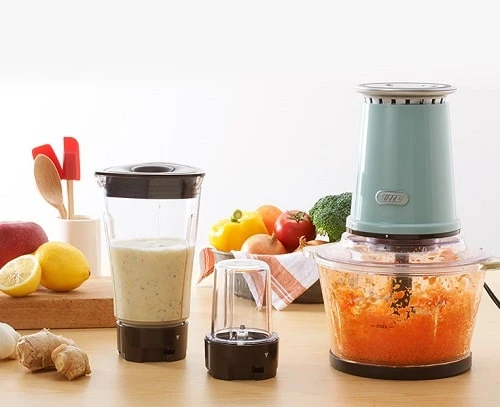 It also might be that you have decided to put yourself and your family on a health kick and you want to learn how to use healthy foods as part of a lifestyle change via the opportunities a multi food processor can offer. You want to go all out and aim for the stars with a dream machine processor. Whatever the reason, there is no denying that a multi food processor is an exciting purchase and can open up a world of new opportunities for your culinary expertise.
Benefits Of A Multi Food Processor
A multi food processor can save you space, time and money, as well as provide you with the means to produce some superb culinary delights. If you like to bake, a multi food processor such as the Kenwood multi pro food processor can easily handle kneading large batches of bread dough, thereby eliminating the need for a bread machine, particularly if you enjoy using your oven for the baking. This machine has a very powerful motor and will easily handle the load. Likewise the Sunbeam multi food processor, although it's motor is less powerful and its capacity smaller. The principal remains the same though in terms of using the multi food processor to replace another appliance.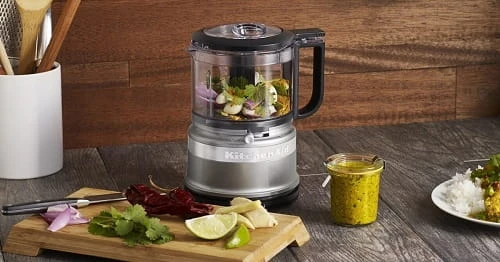 The Kenwood multi food processor is popular with consumers and again, it can manage loads of functions including kneading, mixing, beating and whipping which are of course, functions which bakers and dessert cook cannot manage without. You could actually replace a mixer, bread machine, blender, grinder and small and medium processors with just the one, comprehensive multi food processor.
Where To Buy
This largely depends on your shopping preferences but it comes down to either a physical store or an online merchant. The advantage of going to a department store is that you are often able to see live demonstrations of the processor in terms of its capabilities and functions, which of course can be extensive. This also has the advantage of giving you a good look at whether or not the machine is really what you want. Buying online of course is also a very popular option and in this instance you would want to make sure you had access to a video demonstration of the capabilities of the machine before proceeding with the purchase.
Be Clear About What Your Processing Need Is?
Of course, you should always be clear in your own mind as to why you want a multi food processor and if it really is going to suit your requirements. If you are the type of cook who only ever uses the basic functions and does not take advantage of the capabilities of the machine, then a multi food processor might not be the best option for you. Rather, an upgrade to one of the many functional, average processors will work best and provide you with the best value for money.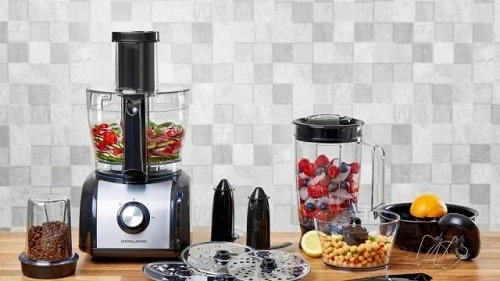 Whatever decision you make, it should be the best one for you at that point in time. Some people choose to go for the multi food processor knowing they will need to do a lot of experimenting and learning their way around the machine, but at the same time, know they will outgrow a less functional processor. In this instance, it would clearly be a mistake not to go straight to the top.
Conclusion

The Kenwood multi pro food processor is a great buy if you love cooking and are prepared to learn how to use its 55 functions to grace your table with some of the most amazing recipes on the planet. A multi food processor can become a trusted assistant in the kitchen while at the same time providing you with the means of exploring your own creative instincts with textures and flavors. If you love entertaining, it will provide you with the means to really WOW your friends and family with a broad range of dishes and be the proud receiver of the accolades which will be heading your way.