At present, we can see that different types of liquors are available in the market. And Baileys is the best one in this list. Its selling speed also very high than another. It wins more popularity because of its different flavor and amazing taste. It's a mixer of cream and whiskey. Firstly, it was called women drinks but now men also love this most. Its taste, look, smell is too good. Just like WOW!!!!!
Now, its time to answer "Does Baileys Go Bad?"
Yes, Baileys can go bad. Because it contains cream liqueur like milk that gone bad gradually. Whisky is the other material of this drink that helps to stay its taste for long time like preservative.
If you have no experience about Baileys and different questions will come on your mind just like How can you understand baileys gone bad? How to refrigerate that? Is it necessary to refrigerate? How could you enjoy this most? etc. I have all the answer for you. But for this you should read my all information with patience that I giving below. For better understand I also add some frequent questions too.
How Could You Understand Baileys Gone Bad?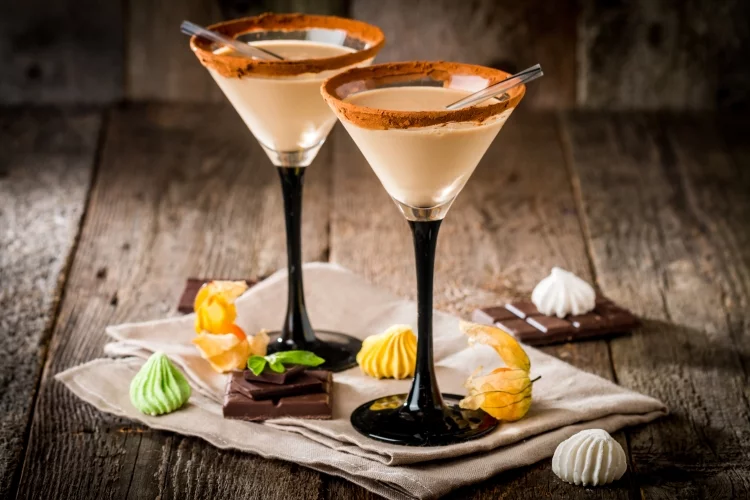 We can identify Baileys go bad or not by smell, texture, look, thickness etc. It contains different dairy product that gradually start to get spoil. Generally, its taste sweet but when it's spoiled its taste getting sour than you can understand baileys gone bad. If liquid consistency getting lumpy or congealed look think this Irish cream go bad where the look should be creamy and thick.
How Could You Enjoy it Most?
Baileys can enjoy in different ways. This liquor increases the taste of cheesecake, bread, pastries, cookies adding its sweet taste. Its an addition of good flavor that you can enjoy with syrups, Puddings, glazes, truffles, sauces etc. People usually enjoy it with coffee or tea, over ice and sometimes different alcoholic beverage recipes.
What is the Shelf Life of Baileys?
Baileys is a unique liquor product that have two years shelf life. Baileys guarantees its customers about there products taste that must be stay for two years opened or unopened bottles.
Now, we narrate the way those you can use to stored your favorite baileys. To stored baileys properly you can refrigerate that and you can put that in room temperature and remember room temperature should be warmed. You can store baileys till the bottle label located date finished.
Refrigeration is not necessary things but to get proper taste mostly people put them into fridge. After long time refrigeration Baileys start getting frozen that change the real flavor and taste of baileys. So, when you see that the look of your drink like cloudy and smell sour than you understand that it is not safe to drink. So, before drinking take a glass and pour some drink into the glass and see the look and smell that will help you to confirm the condition of your drink.
What Atmosphere Need Baileys?
Baileys should be stored in 0-25 degree centigrade. If the temperature become increased than it would become the reason to spoil baileys. Up to 30th months you can keep baileys open or unopened situation in a dark cool place. Baileys should be stayed from heat or direct sunlight because its not suitable for that.
Is it Beneficial for Our Health?
Baileys Irish cream contains high sugar that we enjoy most to drink but its not healthy. If you drink this more you have to face some problem like high blood sugar, weight growth etc.
If you want to loss weight you should avoid to drink baileys. The reason is it contains high calories that harmful for our health.
To confirm you about baileys nutritional facts below I'm giving you a chart that will help you later. Baileys provides-
Alcohol: 5 gram
Cholesterol: 40 milli-gram
Calories: 327
Fat: 13 grams
Carbohydrates: 25 grams
Protein: 3 grams
Sodium: 80 milli-gram
Sucrose: 20 grams
If you have sugar problem you should avoid to drink baileys because of its high sweet chocolate flavor. So, every people should drink baileys and other alcoholic drinks in a moderate level. But totally avoid any alcohol to enjoy sound health.
Is There Have any Flavor Difference of Baileys?
Yes, at present market we have different flavors of baileys like:
Baileys Almande
Baileys Original Irish cream
Baileys Chocolate Luxe
Baileys Strawberry and Cream
Baileys Orange truffle
Baileys Red Velvet cupcake
Baileys Coffee
Baileys Salted Caramel
Now, Baileys launched a new edition that creates a classic drink that mixed with Irish cream which add amazing flavor of Pineapple and Coconut.
How Much You Can Drink Baileys?
Baileys is not rich alcoholic liquors. But over drinking can make you drunk. It contains 17 percent alcohol and better amount whisky. High strong alcohol damaged our brain and make us out of control for this we should take that in a moderate level.
Baileys are most popular alcoholic beverage for both men and women. It just like a flavor box that satisfied audience with its beautiful flavor and amazing taste. Its popularity is grown up day by day.
Available price and amazing taste attract people most. Currently Baileys are available in different countries. It's a sweet creamy drink that generally people used to make to much fun. Annually Baileys produced more than 80 million bottles and these bottles are exported at least 180 countries. From any other countries, America collects the biggest part of this products. As its content 17 percent alcohol and high calories so don't drink more baileys and remember it should drink in a moderate level.