The way celery seeds can improve the taste and quality of a dish is often unmatched, and hence, the significance of this dish is never underestimated.
However, no matter how important the ingredient is, finding it is often not easy. In fact, you may not find them in many stores. But that shouldn't discourage you, because there are various celery seed substitutes that you could go for.
If you are not aware of those, then worry no more, because, in our article, we will be discussing the top 10 substitutes for celery seeds.
You will find exact substitutes here, along with vastly different ones that will still serve the purpose. And who knows, most of them may already be in your kitchen!
So go through the alternatives, and pick the best one for your recipe!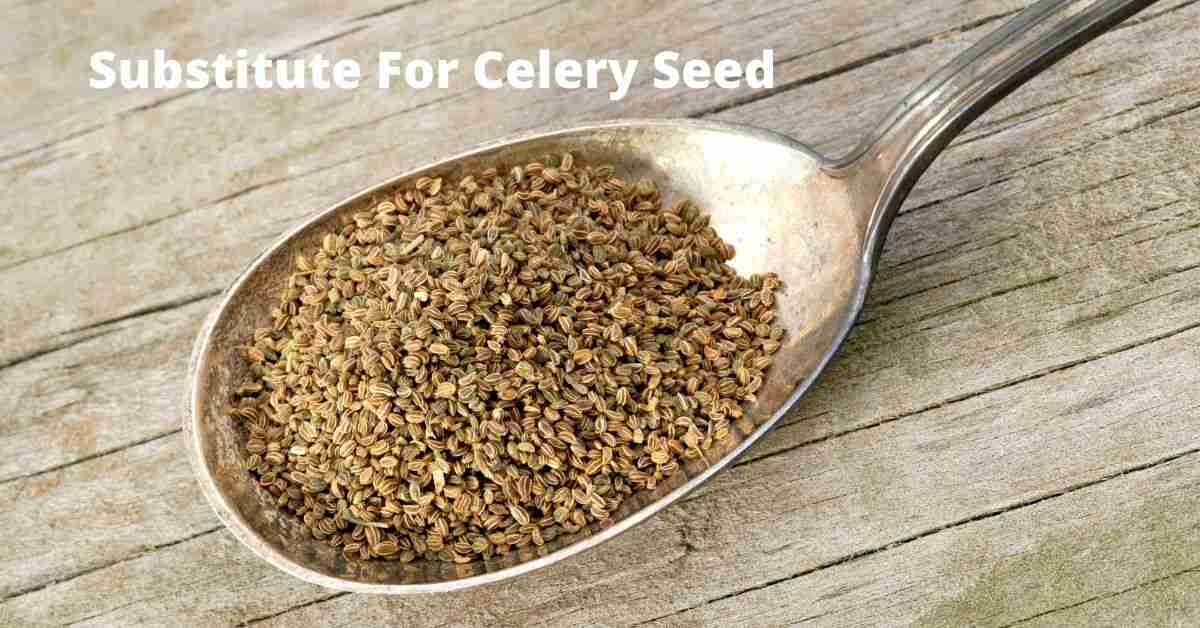 Best Substitutes for Celery Seed
Celery seed is an integral part of any recipe that requires it, and hence, skipping it isn't a good idea. Therefore, here are some of the finest and most reliable celery seed substitutes that will provide a similar taste- if not exactly the same. Don't be concerned about not finding them, because you have plenty to choose from.
1. Celery leaves and stalks instead of celery seeds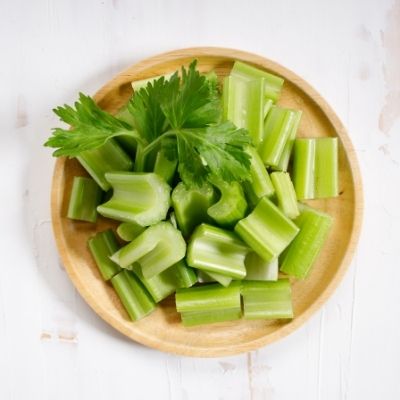 Of course, the best alternative for celery seed would be fresh celery leaves and stalks, no questions asked. Now they obviously won't provide the exact appearance that celery seeds come with, but when it comes to the flavor, they will undoubtedly serve the purpose well.
So, how should you integrate them into your recipe? Well, for starters, celery leaves and stalks tend to have more concentrated flavours and hence, you will have to use more into your dishes, if you want the exact same taste, that is. You can also just use celery stalks as flavour enhancers.
Finding fresh celery plant wouldn't be much of a hassle either, because they are available in most grocery stores, and might as well be in your kitchen already! Moreover, they will also provide the health benefits of celery.
2. Celery salt
Another amazing substitute for celery seeds would be celery salt because they are usually made from the seeds itself (not from the celery plant)! But of course, as the name suggests, you will also find salt in it, and we can guarantee that wouldn't be much of an issue.
What you can do is, reduce the amount of plain salt in your meal, and add a little bit more celery salt to get the exact same taste. This ingredient might contain some other chemicals as well, but we can assure you that they won't do much to alter the taste of the seeds.
The major advantage of using this salt is that you can easily find them under the spice section of any grocery store. Hence, if you can't find celery seeds, then don't get disheartened, because you can easily buy celery salt, also known as celery powder.
You can also use celery stalks with them as a flavour enhancer. But don't confuse the stalks for celery root or celery stem!
3. Dill seed as celery seed substitute
If appearance is not much of a big deal for you when cooking a dish, then you can easily rely on dill seeds, because it will provide the exact same celery seed flavour!
Although in terms of appearance, they are wider and flatter and may not appear to be as aesthetic as celery seeds would in most of the recipes, they will serve the purpose better than most of its other alternatives.
Finding it wouldn't be much of trouble either, because dill seeds are quite popular and you can get them in grocery stores quite conveniently. Hence, there's nothing to worry about if you run out of celery seeds!
When integrating them into your recipes, make sure to add one teaspoon of this for one teaspoon of celery seeds.
4. Caraway seed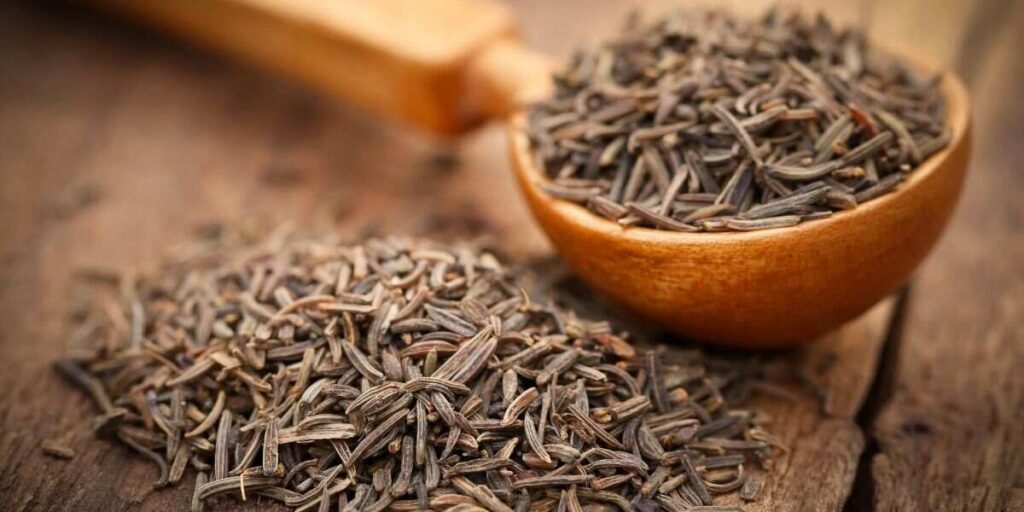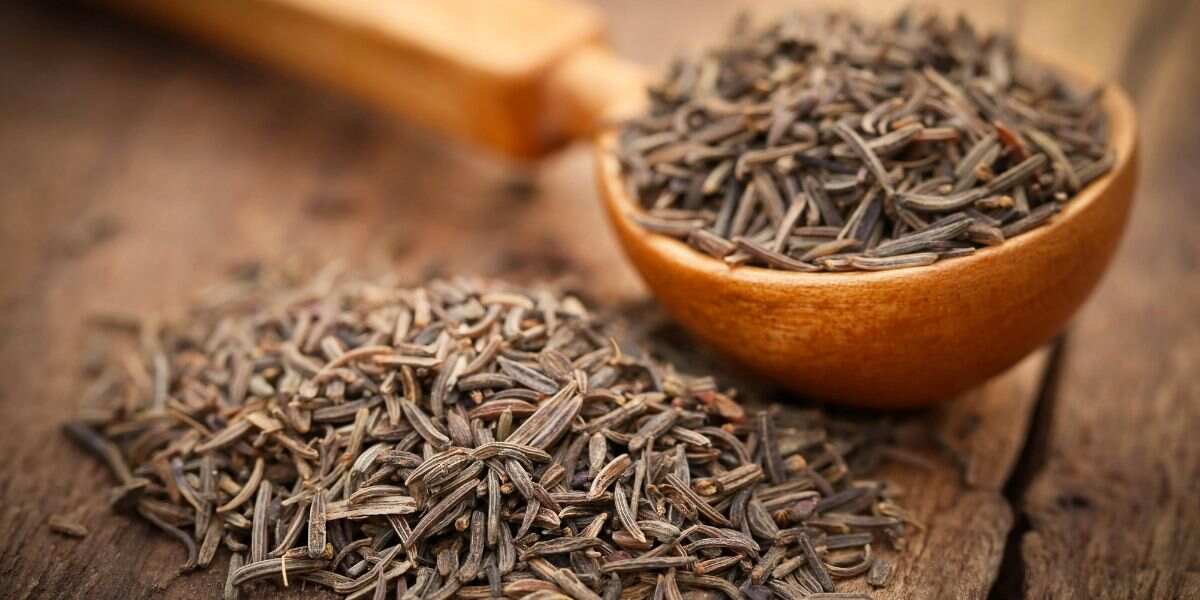 Another similar, if not exactly the same, celery seed substitute would be caraway seeds. They will provide a burst of flavour, which imitates that of celery seeds. And you will be able to use them quite easily in salads, coleslaw, and other similar dishes.
There will not be many changes in terms of appearance either, and using the same amount as celery seeds would do the trick. However, these ground seeds are not apt for all kinds of recipes, and hence, before choosing them, you should consider the dish that you will be making.
Moreover, for one teaspoon of celery seeds use one teaspoon of this one as well. But reduce the amount a little if you were going to use a few tablespoons of celery seed.
As for their availability, you won't have to search too hard because they are quite commonly used by North Americans. If they are not already there in your kitchen, you can effectively find them in grocery stores or in any other place.
5. Nigella sativa
If you are looking for a more Southeast Asian spice, then here's one that won't disappoint you. Often known as black cumin, Nigella Sativa is a spice that can be used as a substitute for celery seeds.
First of all, the flavour nigella seeds provide is nuttier, and they are obviously darker than their celery counterpart. However, it won't alter the appearance of your dish all that much, so you can integrate them into whichever recipe you want to.
But do keep in mind that they may not be available in every grocery store in North America; unless you visit an Indian grocery store. If you get your hands on it, grab it because it will surely be very handy for you.
6. Parsley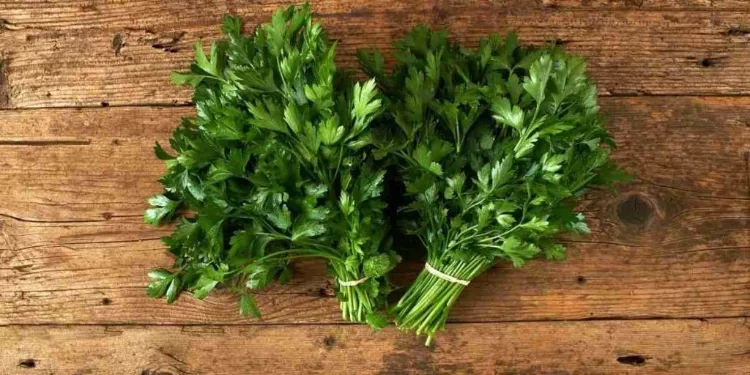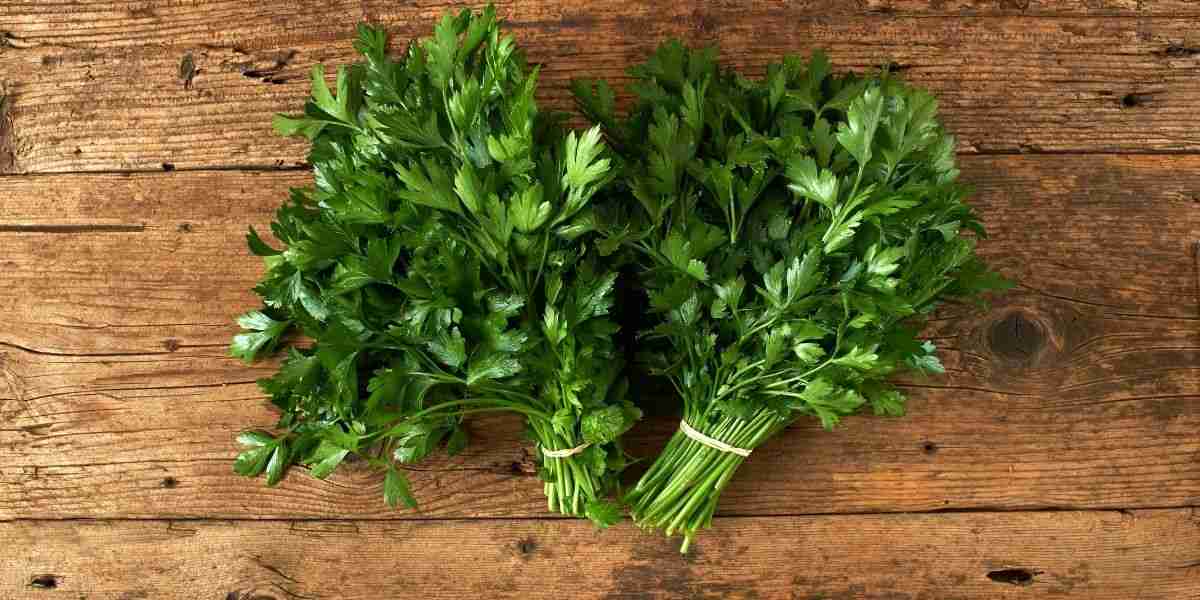 While parsley is neither seed nor a celery variety, you might wonder as to how you can possibly use them in your dishes; but, we can assure you that they will provide the flavours that you will be needing in your recipe as a celery seed substitute.
In fact, they are also a healthy alternative, which will provide several health-related benefits, such as a stronger immune system and optimal blood pressure.
Just make sure to integrate them into your dish according to the amount required. They are also very popular for use in soups and sauces, and in such meals, it will provide the flavour of celery strongly.
Another major benefit of this herb is that you can find them quite easily in shops. They are also not very expensive and so, you won't face much hassle when purchasing them.
7. Hibiscus
Another shocking yet healthy alternative is hibiscus, which will also provide the taste that you will need for your recipe and help you with several health problems, such as less amount of red blood cells. Although the taste provided is rather mild, the burst of flavours will give your dish exactly what it needs.
You will have to use a little more of hibiscus to give your meal the flavour characteristics that you are looking for. However, we are not talking about hibiscus seeds because they come with a different flavour profile altogether.
If you need to find this ingredient, then we would suggest you go and look in flower or plant shops more than other stores. But they are quite readily available and hence, you won't have to search too hard.
8. Turmeric
This substitute won't exactly imitate the taste that comes with celery seeds, but it will still provide a burst of flavour unlike any other. Also, they might affect the appearance of the dish, as it will turn out to be a little more yellowish.
Not to mention, this is a great celery substitute for those who suffer from inflammation. Moreover, it provides several other health benefits altogether. You can also opt for turmeric powder if you don't want chunks of it in your dish.
Just like Nigella Sativa, you will find these in Indian stores. However, they may be available in other types of stores as well- you will just have to look for them a little patiently if this is exactly what you want to use.
9. Garlic or Ginger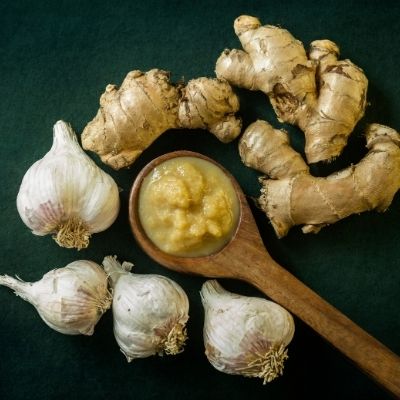 Garlic and ginger are two ingredients that are used in many dishes that require mouth-watering taste anyway- because of the flavours that they integrate into the meals. Most spicy meals are often incomplete without them!
You can make a paste of them and then use them in your recipes, or you can cut them into pieces and then add them in your dish. Either way, they will provide an amazing burst of flavours, which will improve the overall taste of the dish. And they provide several health benefits as well.
What makes them even better is that they might already be in your kitchen because they are a common ingredient. If not, we can assure you that you will find them in your nearest grocery store!
10. Black Pepper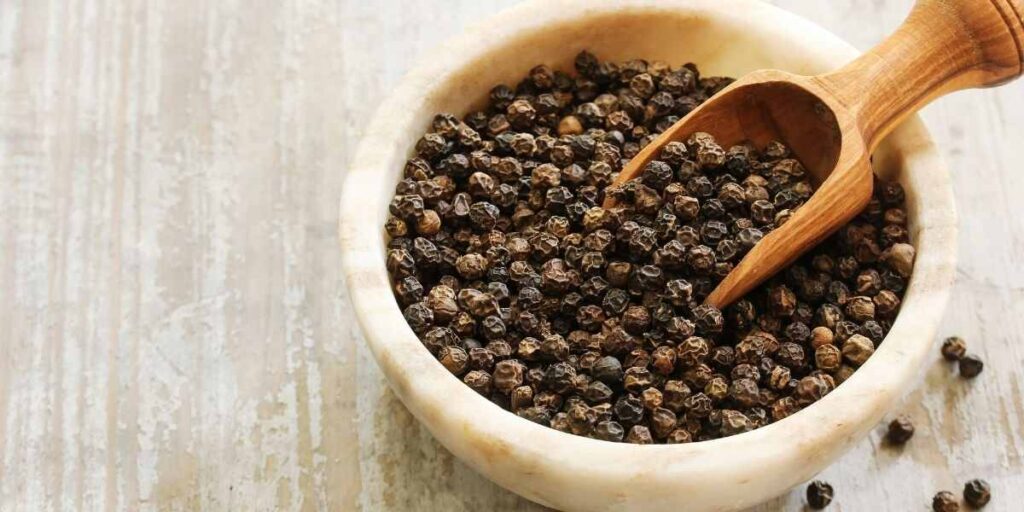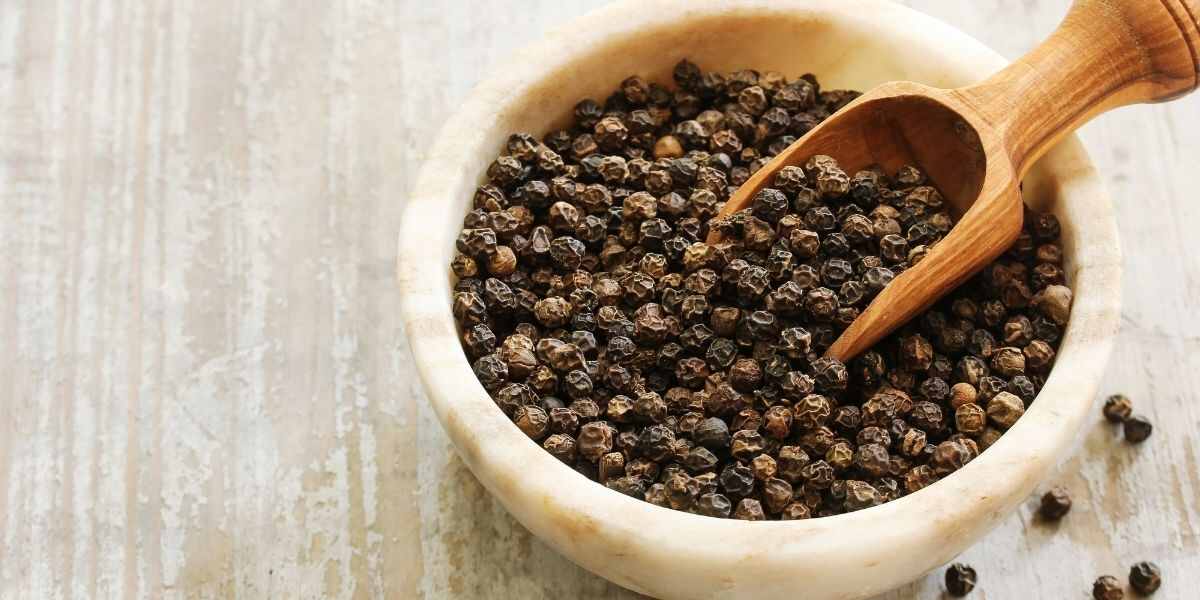 Are you looking for a spicier substitute of celery seeds? In that case, here's the perfect item for you! This is yet another spice that is commonly used in dishes, and often adds a mouth-watering taste to the meal.
But we would suggest you do not add them too much, because you wouldn't want your meal to be too spicy. For it to exactly substitute celery, you can combine it with other spices and then integrate them into your dish or pickling solutions.
This ingredient is also probably in your kitchen already. And if it isn't, then this is one of the celery substitutes that won't take you long to acquire, because it is also commonly available in every grocery store.
FAQs
1. What would be a fit substitute for celery seeds in coleslaw?
Celery seeds are an important ingredient to add in coleslaw, and so, its substitute should be similar, if not identical. In that case, you can go for caraway seeds, which is a good substitute to use in other dishes as well, such as potato salad or other salad recipes. Or, you can also use nigella sativa.
2. Can I substitute coriander for celery seed?
First of all, that depends on what you are looking for. If you want the crunchy texture that a celery seed offers, then you can rely on coriander seeds. However, they will be slightly larger than their celery counterpart; but you will get the warm and nutty flavor that you are looking for.
3. Is celery flakes the same as celery seeds?
We wouldn't call them the same to be exact, as using celery flakes instead of celery seeds will surely change the appearance of the dish, but when it comes to the taste, you won't be able to spot much of a difference. For one tablespoon of celery seeds, you should use three tablespoons of celery flakes instead of one.
4. Are celery seeds used to make celery salt?
More or less, yes, celery seed is used to make celery salt. Basically, you will need ground celery seeds and combine it with salt to create celery salt. However, the flavour of this item is the combination of salt and celery seed and hence, you will need to add more of it for the celery flavour in your dish.
5. What is the botanical name of celery?
Celery is known as a culinary vegetable, and hence, it goes by the botanical name apium graveolens. Although this name of the vegetable is not widely used, the name is still associated with a plant that comes with segmented leaves along with flowers of white petals.
Final Words
No matter how close of a substitute for celery seed you come across, it may seem like none would provide the same taste. And while you are partially right, that is not exactly the case.
Among our top 10 substitutes for celery seeds, you will find ones that will provide similar flavors, if not better!