I am pretty sure that our homes contain not just one type of pollutants. Similarly, if you are still using air purifiers which claim to filter out only certain types of impurities then I suggest you read the following review.
For this review, I have chosen the Surround XJ-3800 with Intelli-Pro technology. I was initially doubtful about this product because it claims to purify nearly all kinds of pollutants present in the air. Let's see how its features weigh out.
Editors' Picks for Surround Air XJ-3800 Intelli-Pro Alternatives
Surround XJ-3800 Performance and Features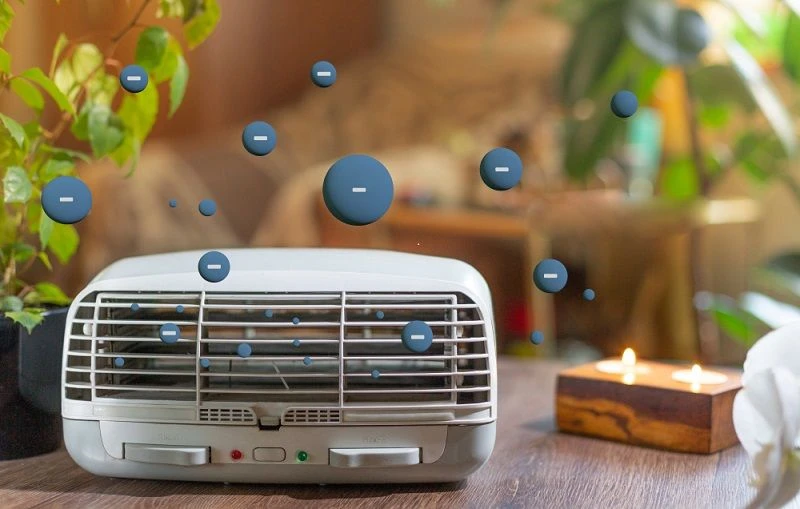 Seven Stage Pruification System
Yes, you've read it right! This air purifier from Surround uses seven advanced air purification technologies to eliminate nearly all the pollutants that you can think of. Let me explain how this is done.
Washable Pre Filter - This filter does the initial screening where bigger size particles like pet dander, hair are eliminated. As the name suggests, it is easy to maintain as it is washable.
HEPA pre filter - This filter captures dust and allergens.
Electrostatic Dust Collection Grid - This works like a magnet and traps charged particles and pollutants.
Activated Carbon Filter - In this stage chemical pollutants, gases and odors are effectively eliminated.
Photocatalytic Oxidation (TiO2) Filteration - This filter further reduces chemicals, bacteria and bad odors which might have escaped during the previous stages.
Germicidal UV Lamp - This filter uses ultraviolet light to destroy micro-organisms like bacteria and disease causing viruses.
Ionization - It releases negative ions to clean the room air. It is completely safe as it is free from Ozone (virtually no ozone ions are present).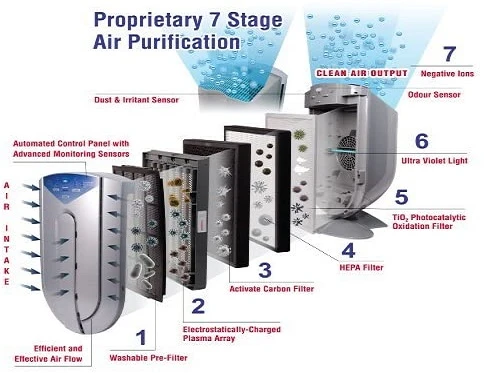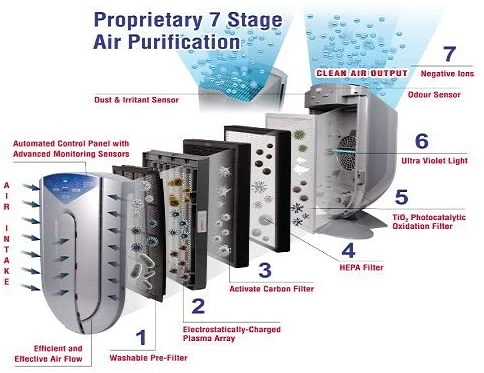 Latest Sensor Technology
Surround XJ-3800 utilizes the best sensor technology and its uses are multifold. By doing so their main aim is to make the product more user friendly and reliable. The following are some of the features present in this air purifier which use sensor technology.
Detection of Odor, Allergens and Dust
This sensor indicates the types of pollutants present in the room air. It detects chemical odors, cigarette smoke, dust. Also, it has the ability to identify allergens like mold spores, pollen, pet dander and rag weed. These pollutants are indicated by the LED lights present on the Surround XJ-3800.
Clean Air Monitor
This indicator show how clean or unclean (read polluted) the air inside the room is. This is conveyed through the four LED indicator lights present on the product. For example, if only one light is lit, then the room has less pollutants present. On the other hand is all the 4 LED indicators are lit then it indicates that the air is very much polluted and needs immidiate purification.
Filter Replacement and Maintanence Indicators
This is one of the user friendly features in the Intelli-Pro which indicates when the filters need replacement or likewise when the metal dust collector need some wiping done. This filter sensor lets you know when the Activated Carbon or HEPA filters need to be replaced.
Automatic Functioning Mode
Like the name suggests, if this mode is turned on then Surround Air Intelli-Pro automatically adjusts its settings to match the amount of impurities and pollutants in the room. So, if the air is more polluted then the air puirfier fans run at a much higher speed.
Quiet Working
This purifier doesn't produce much buzz or noise while functioning. However it makes a mild purring sound if the fans are running at the highest speeds. But I feel that this is completely okay when compared to other noisy air cleaners in the market.
Effective Pollutant Remover
I can actually go on writing about how bad the allergens and pollutants are and how they negatively affect out living spaces. Impure air doesn't just mean smoke and dust. It includes a vast pleathorea of other dangerous viruses, bacteria, germs, allergy causing pollen, fungi and mold.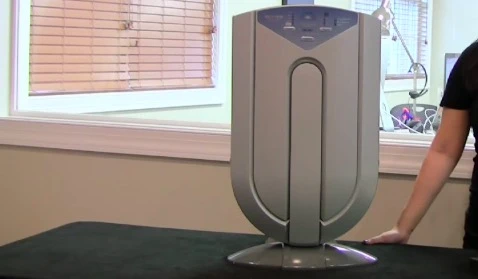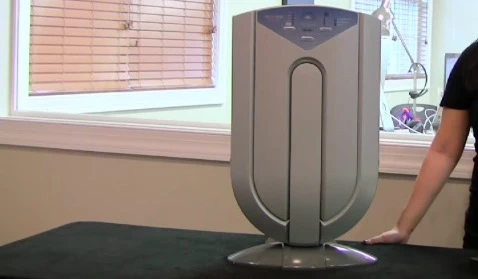 Phew!!
The Surround Air XJ-3800 Intelli-Pro air cleaner can probably kick out all those impurities. With all the above listed features, this product is a power-packed machine and it can efficiently clean living spaces (room sizes) upto 500 square feet.
This purifier has been clinically approved to be 100% Toxin free by the Government agencies.
Final Thoughts for Surround Air Buyers

Like I always say, I can just give you a good review and it is you who has to take the purchase decision. This is a good product with multiple user-friendly features.