Let's all agree to the fact that this purifier isn't that great when it comes to looks and design. But. don't let your first impression blind you from actually learning more about this product. Well, this is one of the best products in its class and I've also placed it in my top 10 list.
So, let me brief you about the Honeywell 50250-S True Hepa Purifier.

Notable Features Of Honeywell 50250-S Air Purifier
1. Large Coverage
This product from Honeywell has a patented 360-degree air flow design which makes it easy for the clean air to reach every corner of your home. This design makes it more efficient in terms of pulling in polluted room air and then circulating clean air in all directions. I personally found the 360 degree air flow more helpful because it spared me all the hassle of properly positioning the product itself.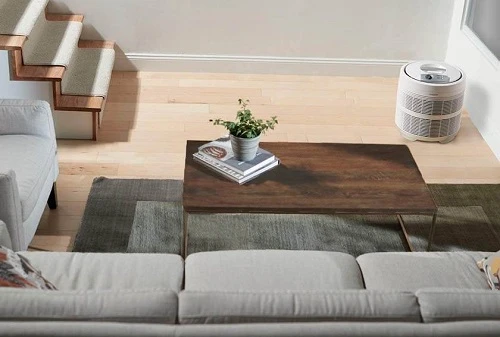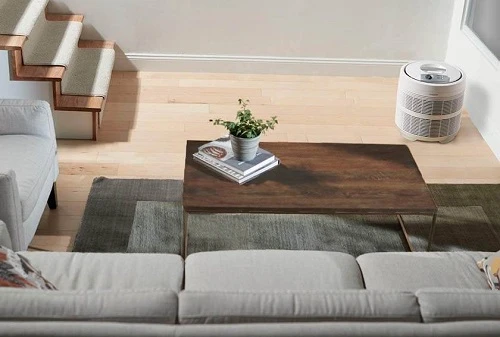 This purifier has been designed for large spaces. It would be best suitable for room areas typically between 370 – 420 sq feet.
2. AHAM Certification and CADR
CADR is the measure of how effectively an air purifier delivers pure air. It is the most important metric that you should look at before making a buying decision. CADR basically consists of three numbers and the higher these are, the better the purifier efficiency is.
Honeywell really understand how important the AHAM cartification is, and the Clean Air Delivery Rate is just an example of that. The Honeywell 50250-S has 250 CADR for each of pollen, dust and smoke.
3. Long Lasting Permanent HEPA Filter
This Honeywell purifier has a permanent pure HEPA filter which can be vacuum cleaned. So, think of this a lifetime filter. My suggestion would be not to overdo the vacuum part while cleaning the HEPA filter as this would reduce the filtering capacity of the filter.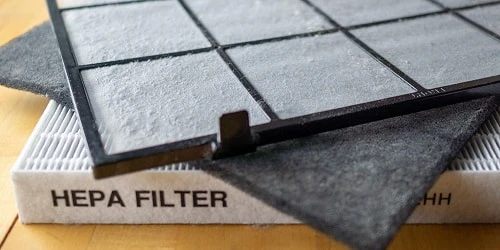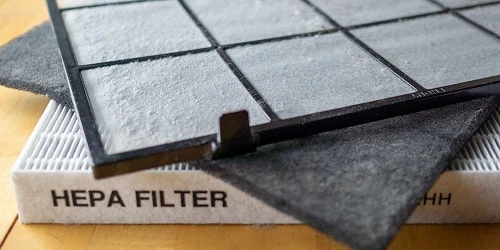 4. Carbon Filter
The activated carbon pre-filter helps in removing bigger pollutants and also eliminates odors by capturing trace volatile molecules. Experts suggest you to clean your pre-filter once every two to three months. Here is a six step cleaning process that I follow when cleaning a carbon filter.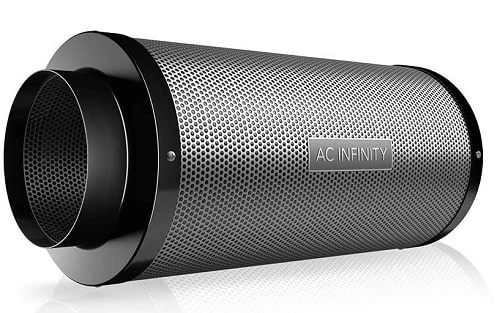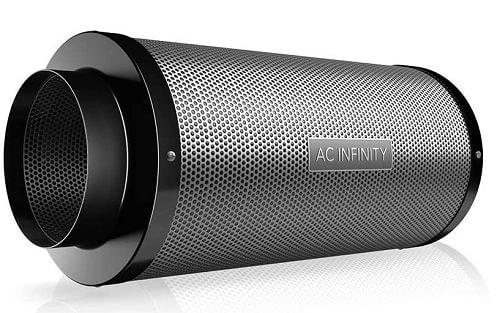 Clean it with a vacuum
Soak it in detergent or soap water
Scrub it lightly
Wash it off with clean flowing water (under a tap)
Wipe off extra water using a cloth
Let it air dry for 1 or 2 days
5. Filter Indicators
Do you always find yourself guessing the next filter change date? It happens so many times, that you either change the air filters too early or too late. Well, this product lets you concentrate on other important things in life and the Intelli-Check Electronic Filter indicator lets you know when its time to replace the filters.
6. Fan Settings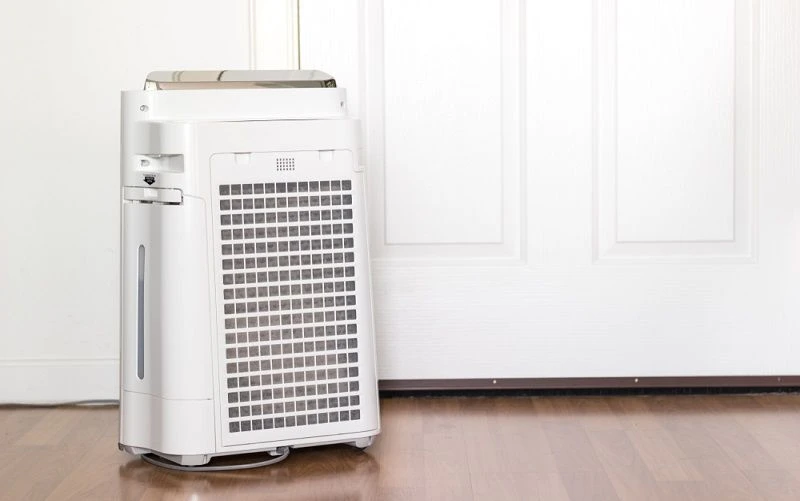 This purifier has three fan settings. I observed some vibrations when I run it at the lowest fan speed and on further researching, found that this was normal and it occurs due to the air buildup. Additionally, I also noticed a constant air flow sound. Its not something that I would worry about, but again if you are looking to buy a silent air cleaner then this isn't one.
My Verdict
This is really a decent product from Honeywell. The all-around air flow, filter replacement indicators and CADR numbers are all very impressive and give this purifier an edge when compared to purifiers from other manufacturers. Many happy customers have said that this air purifier has greatly helped in reducing their allergies and sneezing issues!