Ginger and cinnamon have strong and very distinct flavors, and they produce amazing flavors when combined! In this post, I'll let you in on a recipe for ginger and cinnamon cookies that's easy to make and is a sure crowd-pleaser.
I've given these cookies to friends last Christmas, and they loved it! The combination of earthy, spicy, and citrus ingredients is what makes it flavorful without overpowering. It's excellent with tea, coffee, or cold drinks (this homemade lychee tea recipe is my favorite).
Good luck!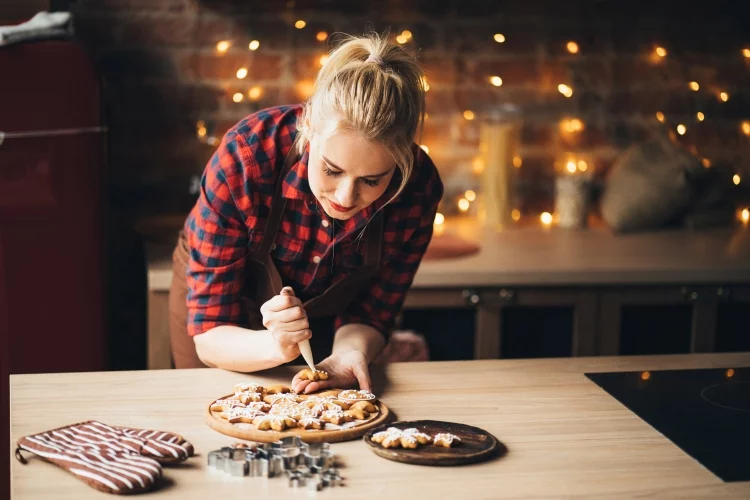 Ingredients
Plain flour or all purpose flour, 210 grams
Baking soda, 1/4 tsp
Salt, ⅛ tsp
Ginger powder, 1 teaspoon
Cinnamon powder, ½ teaspoon
Shredded orange peel, 2 tablespoons
Brown sugar 80 grams
Honey, 70 grams
Unsalted butter (at room temperature), 85 grams
½ egg (whisked well)
Cookie press or cookie cutters
Ginger and Cinnamon Cookies: Step by Step Directions
For the Flour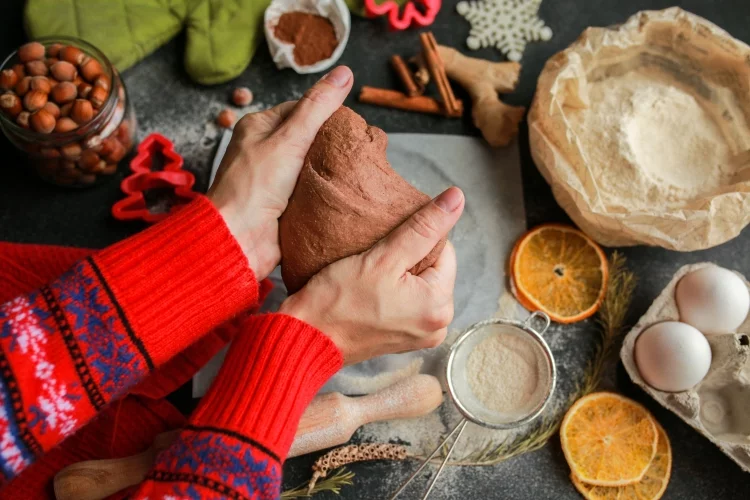 Sieve the following dry ingredients into a big bowl: flour, baking soda, salt, ginger powder and cinnamon powder, mix with a whisk, then set aside.
For the Butter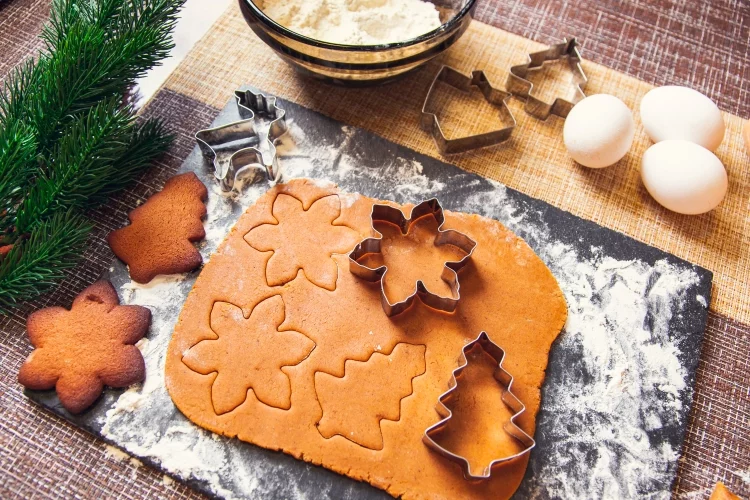 Place the sugar and butter in another bowl. Use an electric mixer or food processor on medium speed, cream sugar, and butter until the mixture is smooth and fluffy. Add honey, egg, and shredded orange peel to the bowl, mix until combined.
Preparation for Baking
Preheat the oven and set at 3290 F for 10 - 15 minutes.
Making the Dough
Divide the flour mixture into 2-3 portions, sieve each portion into the bowl of sugar and butter, slightly whisk after each adding flour. Now we have the ginger and cinnamon dough!
+ If you have a cookie press, it is simply to make your cookies
Place the dough into the press barrel, select your favorite cookie disc (all cookie presses come with several cookie discs).
Then turn out cookies 1 to 2 inches apart onto an unbuttered baking sheet. Please keep in mind that the cookies don't expand very much so not that much space is needed between pressed cookies.
+ But if you don't have one, don't worry! Simply do the following steps:
Prepare a large piece of parchment paper, drop the dough on the paper, wrap it and knead by your hand.
The dough may be sticky, so I suggest that you leave it to chill in the fridge for at least 1 hour before rolling and cutting .
Roll the dough to a ⅛ - inch thickness then use the cookie cutter to cut the dough into small cutouts. Gently transfer the cutouts to the baking sheet which is lined with a parchment.
Pro Tips
Cover your dough with baking paper when rolling to prevent it from sticking to the rolling pin.
The cutouts may be deformed when transferred to the baking sheet. You can place the whole sheet of parchment paper to the fridge for 10 minutes to be set before transfer the tray.
You can also directly roll and cut the dough on the parchment, remove the leftovers and transfer the whole sheet of the parchment paper to the baking sheet.
​​​​Bake!
Place your baking pan in the preheated oven for about 15 minutes until your cookies turn golden brown. Remove from the oven and let them cool for 10 minutes.
Turn the heat of oven down to 2300F. Place all of the cookies on the rack and return it to the oven and bake for 10-15 minutes. Your cookies will be more crispy.
Now, take them out and let cool completely before serving
You should store your cookies in airtight bags or containers and serve within 1-2 weeks.
Enjoy!
That was easy, right? I hope your ginger and cinnamon cookies turned out delicious. If you're satisfied with the recipe, you can give these to friends this holiday season! They'll surely love the personalized touch and the wonderful rustic flavors.
You can also try to experiment with different textures. Try out some different consistencies-chewy, thin, thick-with different amounts of flour and see which ones you like best. You can also add ingredients like nuts, chocolate, or some sea salt!
Leave me a comment below if have any questions and suggestions! New ideas are very welcome, too. Thanks for dropping by!