Famed for their delicious taste and creamy texture, most people don't realize just how beneficial avocados can be for helping you achieve that summer beach body. In fact, avocados are among the most nutrient-dense fruits, providing an excellent source of vitamin E, B vitamins, fiber and potassium. Bananas are often praised for having a high potassium content, but one avocado actually contains three times more potassium than two bananas! For an excellent electrolyte replacement, enjoy an avocado sprinkled with sea salt.
Fat Facts
Rich in heart-healthy monounsaturated fat, avocados can help you burn fat, while increasing your absorption of fat-soluble nutrients, like vitamins A, D, E and K, and give you long-lasting energy to sustain you throughout your day.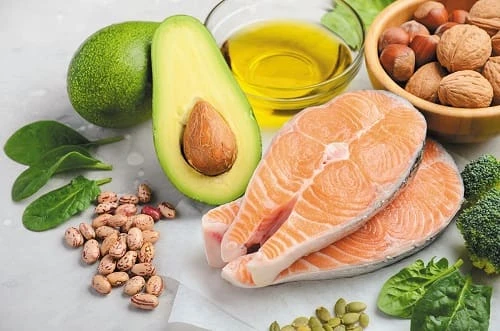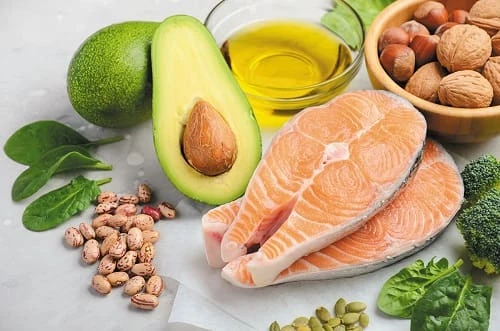 Don't let the calories or high fat content scare you. Eat for nutrients and satiation. Your body and brain will perform at their best when well-nourished.
Get Creative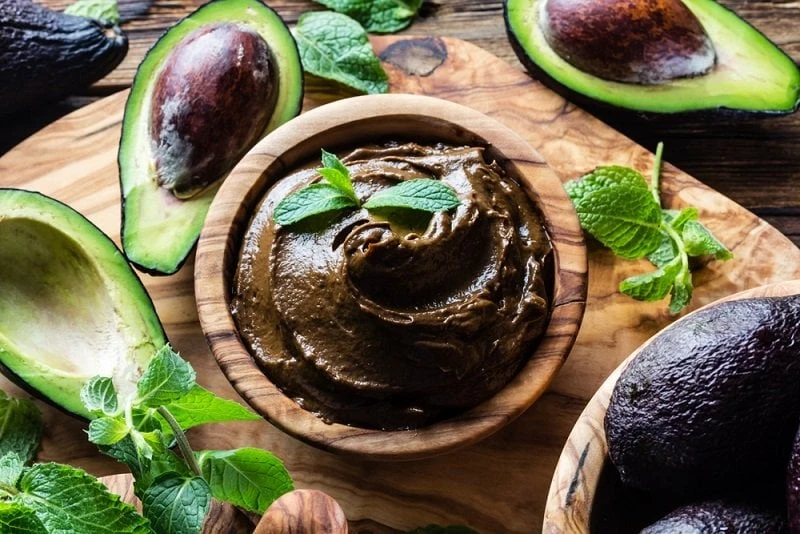 An excellent addition to any meal, this amazing fruit adds beautiful color, rich flavor and creamy texture. In addition, avocados are a great replacement for dairy products such as cheese, cream cheese, sour cream and mayonnaise.
12 Edible Examples of Avocado
Avocado sprinkled with sea salt
Avocado omelet with tomatoes and scallions
Deviled avocado eggs sprinkled with paprika
Lean Greenie Smoothie
Smoked salmon with spinach, avocado and red pepper
Turkey sandwich with avocado, tomato, bacon and alfalfa sprouts
Chicken salad with arugula, avocado and orange/grapefruit
Steak salad with avocado, black beans, onion and lime vinaigrette
Shrimp fajitas with guacamole, peppers and jalapenos
Pulled pork tacos with peach salsa and guacamole
Bison burger with sliced onion, tomato and avocado
Chocolate avocado mousse (recipe below)
Haas or Fuerte?
Although there are many different varieties of avocados, there are two types to distinguish which are best for a recipe.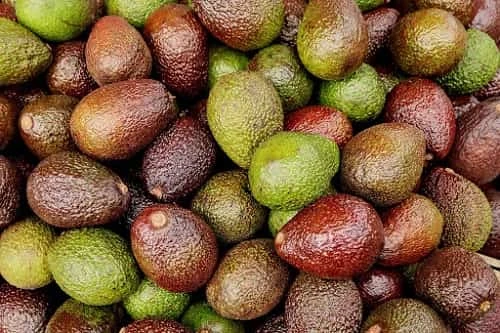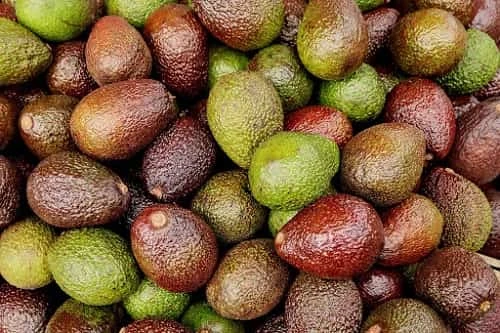 The Haas small black avocados with pebbly skins provide ultra creamy texture, making them best in guacamole, smoothies and salad dressings. The Fuerte large green avocados with smooth skin retain shape well, making them best sliced or diced in salads or omelets.
Picking The Perfect Avocado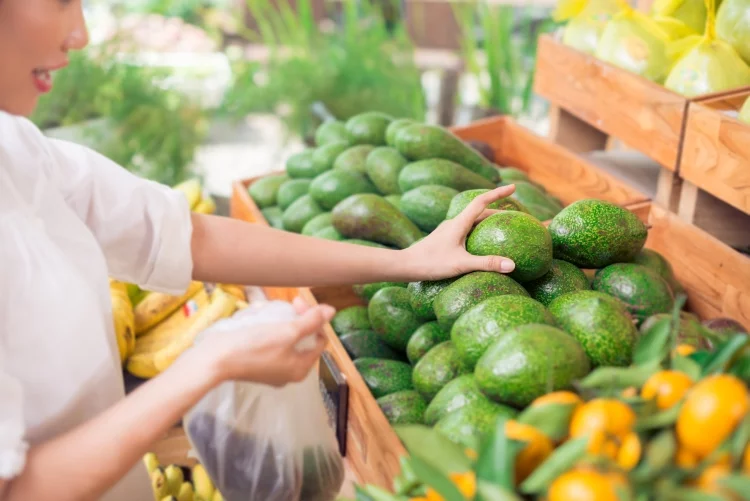 To test for ripeness, flick the stem off the top of the avocado. The fruit is ripe if the stem comes off easily and you can see green underneath. Discard the avocado if the stem does not come off easily or if you see brown underneath.
Fresh Chunky Guacamole Recipe
The key to mouthwatering guacamole is to keep it simple with a few high quality ingredients. This simple recipe is delicious served as a dip for organic corn tortilla chips or raw veggies such as sliced bell peppers or baby carrots. Add a spoonful to an omelet, salad or sandwich for a tasty treat.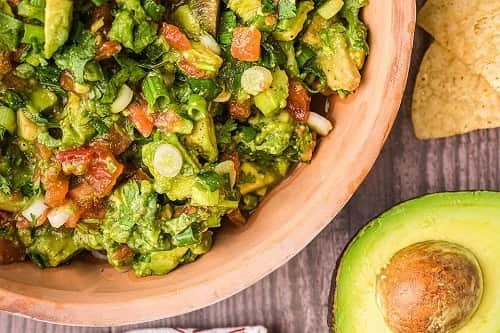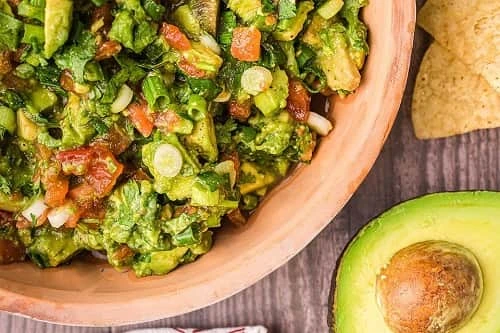 Yields: 1 1/2 cups
Ingredients
2 ripe Haas avocados
1 tablespoon red onion, minced
1 clove garlic, minced
1/2 jalapeño chile, minced
2 tablespoons fresh cilantro, minced
To taste fine sea salt
1 lime, juiced
Instructions
Halve the avocados, remove the pits and scoop the flesh into a medium-size bowl. Use a fork to lightly mash the avocados with the other ingredients.
Taste and adjust the seasoning as needed before serving.
Chocolate Avocado Mousse Recipe
Got a sweet tooth? Grab an avocado! This low-sugar, high-fat treat is perfect for curbing carb cravings, stabilizing blood sugar levels and boosting fat-burning.
Serves: 1
Ingredients
1 ripe Haas avocado
1 cup plain yogurt/kefir with 1 tablespoon chia seeds (soaked for 2 hours to thicken)
1 tablespoon cacao powder
1 teaspoon cinnamon
1 teaspoon vanilla extract/powder
to taste, stevia
3 ice cubes
Optional topping: 1 tablespoon cacao nibs
Instructions
Add ingredients to a high speed blender or food processor and blend/process until smooth.
Taste and adjust the seasoning as needed before serving. Top with cacao nibs for a crunchy treat!