In this day in age, many people are doing whatever they can to put only the healthiest of things into their bodies. While some people may choose to simply start buying organic, other people choose to do an entire makeover of their lifestyle and habits. One of the things that people most frequently change in their diet is the type of sugar that they choose to put into their bodies. Those that are drifting away from white sugar are looking for alternatives wherever they can. If you're looking for a sugar substitute, keep reading to discover why people are going crazy for the mysterious Monk Fruit Sweetener.
Top Tasting Monk Fruit Sweetener by Editors' Picks
Top 5 Best Tasting Monk Fruit Sweetener Reviews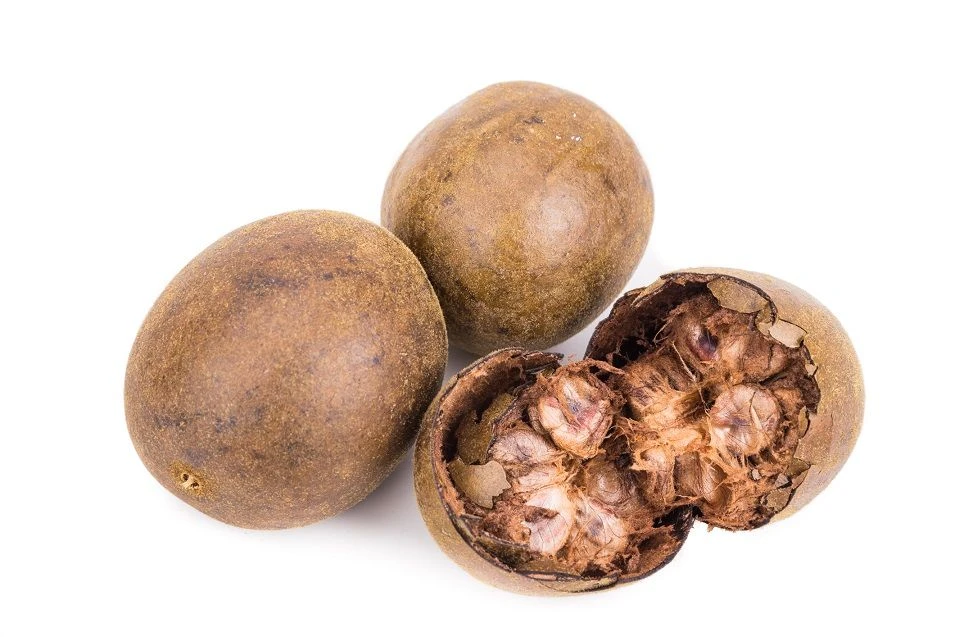 1. Lakanto Monk Fruit Sweetener Review | 1:1 Sugar Substitute
Monkfruit sweetener is extracted from the food known as monk fruit, luo han guo, or "Buddha Fruit". While it's been used for centuries in traditional Chinese medicine, the Food and Drug Administration only approved its use as a sweetener in 2010, and there's certainly no denying that people are buying it up like hotcakes. This Monkfruit Sweetener from Lakanto boasts that it contains zero net carbs, zero calories, and it's actually zero-glycemic. Not only is Lakanto's Monkfruit Sweetener friendly to different lifestyles, such as vegans, diabetics, and those that are on the Paleo diet, it's also low-sugar, non-GMO, and it fits in with those of you who are on all-natural diets. While their pride and joy is certainly their Classic White sugar substitute, Lakanto also has Golden Lakanto, a brown sugar substitute, and Classic powder, a powdered sugar substitute. If you're looking for a sugar substitute that is all-natural and doesn't taste like chemicals, then you should check out this Monkfruit Sweetener from Lakanto as soon as possible.
Pros
Planted and grown by local farmers
Zero-glycemic
Tastes just like sugar
Cons
May be too expensive for some
May have more erythritol than actual monk fruit
May need more than you would think to sweeten up something

2. Anthony's Natural Sweetener Review | Erythritol Granules, 2.5lbs, Non GMO
Erythritol is a substitute for sugar that is also known as a sugar alcohol. Sugar alcohols are actually counted as carbohydrates in the nutritional label, but the caloric effect on the body is actually lower than a normal carb. Because erythritol has zero calories, it's effectively used as a sweetener for those that are on special diets or are in need of a healthy alternative to white sugar. Luckily, Anthony's understands the importance of providing alternatives to their customers, which is why they produce this Premium GMO-free Natural Erythritol Granular Sweetener. With virtually zero calories, these granules are 70% as sweet as table sugar and are batch tested and verified gluten-free and sulfur dioxide free. If you're looking for a sweetener that you can trust, then you should check out the unbelievable benefits of using Anthony's Erythritol Granules. But don't take our word for it, try out this impressive sweetener yourself!
Pros
Non-GMO
Does not affect blood sugar
Great to use in baked goods
Cons
May not be as sweet as some people would like
May upset the digestive tract
May have an undesirable after taste

3. So Nourished Granular Erythritol Sweetner Review
There are many reasons why someone would want to stray away from white sugar in order to find a natural alternative. White sugar can cause horrible side effects on the body, especially when someone has a medical condition like diabetes. Luckily, So Nourished understands the needs of its customers, which is why they came out with this granular Monk Fruit Sweetener with Erythritol. Not only is this product gluten-free, vegan, non-GMO, and tooth friendly, but it's also suitable for diabetics and low carb eaters. While So nourished believes in its product and the fact that it doesn't have a bitter after taste, which is something most people try to avoid, they offer customers a 100% money back guarantee. If you're looking for a natural alternative to white sugar, without the side effects that are associated with other sweeteners, then you most certainly should try out this impressive product from So Nourished.
Pros
Zero glycemic impact
Great for baking
Non-Gmo, Vegan, Gluten-free
Cons
May have more erythritol than monk fruit extract
Some people may not like the taste
May be too expensive for some

4. So Nourished Monk Fruit Sweetener Review
For those of you who suffer from conditions that can be affected by white sugar, such as diabetes or hypoglycemia, it can be more than difficult to enjoy some of your favorite foods. With that being said, people who suffer from a condition, or just need to change their lifestyle around a little bit, are looking for sugar alternatives so that they're able to live as normal of a life as they can. There's really nothing worse than not being able to indulge in a cup of coffee or a slice of pie because you can't have the sugar in it, but luckily there are alternatives out there that are just as sweet as sugar, but don't have all of the harmful side effects that come along with it. This Monk Fruit Sweetener with Erythritol by So Nourished is one of those sweeteners that you can use to bake with, and you won't feel horrible just a few minutes after consumption. With no bitter aftertaste and the ability to sweeten your favorite foods, this Monk Fruit Sweetener from So Nourished should be the next item you put onto your grocery list!
Pros
Gluten-free, non-GMO, vegan
Zero net carbs/calories
No after taste
Cons
May leave a gritty layer if not blended well enough
May not be sweet enough for some
May cause stomach issues for some

5. Smart138 Monk Drops 100% Monkfruit Liquid Sweetener
There are a lot of companies out there who boast that their product is 100% monk fruit extract, or they try to hide the fact that there are other ingredients mixed in with the monk fruit. While this isn't necessarily the worst thing in the world, it is misleading for people who want a genuine 100% monk fruit extract. Smart138 understands the importance of providing high quality ingredients to their customers, which is why they came out with these Monk Drops. Monk Drops are entirely made from monk fruit extract, so they won't raise your blood pressure or have an impact on your glycemic index. With just a few drops, depending on your own personal preference, these monk drops will sweeten up your drinks, or even your favorite your cake batter. It can be difficult to find a truly genuine source of sweetness, but these Monk Drops from Smart138 really get the job done. If you're looking for an easy way to sweeten up your cup of tea or coffee, then check out these easy to use Monk Drops from Smart138.
Pros
BPA-free bottle
The bottle has approximately 350 servings
Great for baking
Cons
Needs to be refrigerated after opening
May not be sweet enough for some people
May be too expensive for some

Benefits of Using Monk Fruit Sweetener
Now that you've had a chance to take a look at some of the products available on the market, let's take a look at the undeniable benefits of using monk fruit extract as a sweetener on a regular basis. Not only will you be impressed, but it also might inspire you to order some of your own!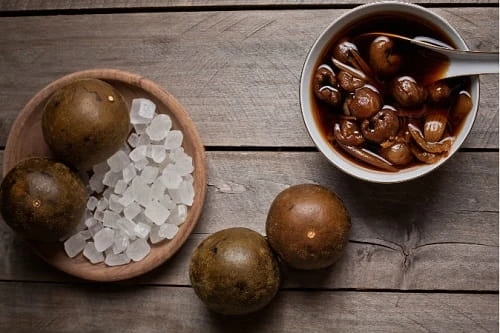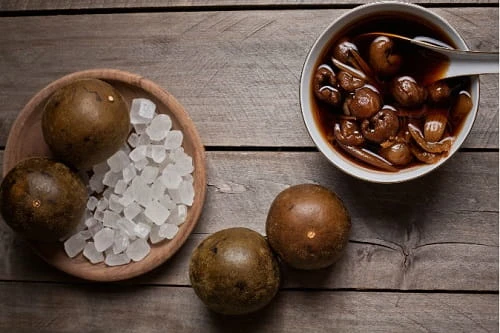 1. Helps with Weight Loss
Because monk fruit doesn't have any calories, fat, or carbs, it's actually a pretty great sugar alternative for those that are trying to watch their figure. Simply substituting monk fruit for white sugar can save you a tremendous amount of carbs and calories, but you have to make sure that you use it in desserts sparingly. Just because monk fruit won't hurt your diet, doesn't mean that sugar and butter won't.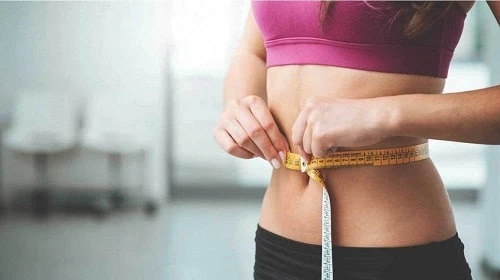 2. Great for Diabetics
Monk fruit doesn't have any effect on the blood sugars in the body, meaning it's a great substitute for those that suffer from diabetes or hypoglycemia. Of course, you have to be mindful of what you put the monk fruit in because other foods may affect the blood sugar levels in your body, even if monk fruit doesn't.
3. Anti-Inflammatory Properties
Monk fruit contains natural compounds known as mogrosides. Mogrosides allow monk fruit to keep blood sugar levels stable, but they are also believed to be an effective anti-inflammatory.
As you can clearly see , monk fruit extract appears to be a beneficial and effective sugar substitute. While monk fruit may not affect your blood sugar, you have to be careful about putting it into foods that have sugar in them already, such as chocolate. But if you're looking for a natural sweetener to use instead of white sugar, then monk fruit might just be the right one for you!
Also Read Relateive on Monk Fruit

Buy on Walmart
Lakanto Classic Monk Fruit Sweetener - White Sugar Substitute, Zero Calorie, Keto Diet - Walmart Link
WHOLE EARTH Stevia & Monk Fruit Plant-based Sweetener, 400 Packets - Walmart Link
Organic Monk Fruit Sweetener with Erythritol Granular - 1:1 Sugar Substitute, Keto - 0 - Walmart Link
Lakanto Liquid Monkfruit Extract Drops - Zero Calorie, Zero Sugar, Keto Drink Sweetener, - Walmart Link
Monk Zero - Monk Fruit Sweetener, Non-Glycemic, Keto Approved, Zero Calories, 1:1 Sugar - Walmart Link
Powdered Monk Fruit Sweetener with Erythritol, 1:1 Sugar Substitute, Keto, 0 Calorie, 0 - Walmart Link
Health Garden Monk Fruit Sweetener, Golden- Non GMO - Gluten Free - Sugar Substitute - - Walmart Link
It's Just - 100% Monkfruit Extract Powder, Keto Friendly Sweetener, Monk Fruit, - Walmart Link
Monk Drops - 100% Monkfruit Liquid Sweetener, Zero Glycemic, Zero Calories, Zero Sugar, - Walmart Link
Purisure Monk Fruit Extract 125g (4.41oz) 400 Servings, 100% Pure No Fillers, Sugar-Free - Walmart Link
NOW Foods Monk Fruit Liquid Organic, 2 Fluid Ounce (2 Pack) - Walmart Link
MONK FRUIT IN THE RAW, Keto-Certified Zero Calorie Sweetener Packets 40 Count Box (1 Pack) - Walmart Link
ZenSweet Monk Fruit Sweetener - 1:1 Sugar Substitute - 1lb - Zero Calorie, Zero Glycemic - Walmart Link
All Purpose Granular Monkfruit Sweetener (with Erythritol) | 2x Sugar Sweetness (Net - Walmart Link
NAMANNA Monk Fruit Sweetener - 1:1 Sugar Substitute, Keto, Sugar Free, Non GMO, Kosher, - Walmart Link
Buy on eBay
Lakanto Classic Monk Fruit Sweetener - White Sugar Substitute, Zero Calorie, Keto Diet - eBay Link
WHOLE EARTH Stevia & Monk Fruit Plant-based Sweetener, 400 Packets - eBay Link
Organic Monk Fruit Sweetener with Erythritol Granular - 1:1 Sugar Substitute, Keto - 0 - eBay Link
Lakanto Liquid Monkfruit Extract Drops - Zero Calorie, Zero Sugar, Keto Drink Sweetener, - eBay Link
Monk Zero - Monk Fruit Sweetener, Non-Glycemic, Keto Approved, Zero Calories, 1:1 Sugar - eBay Link
Powdered Monk Fruit Sweetener with Erythritol, 1:1 Sugar Substitute, Keto, 0 Calorie, 0 - eBay Link
Health Garden Monk Fruit Sweetener, Golden- Non GMO - Gluten Free - Sugar Substitute - - eBay Link
It's Just - 100% Monkfruit Extract Powder, Keto Friendly Sweetener, Monk Fruit, - eBay Link
Monk Drops - 100% Monkfruit Liquid Sweetener, Zero Glycemic, Zero Calories, Zero Sugar, - eBay Link
Purisure Monk Fruit Extract 125g (4.41oz) 400 Servings, 100% Pure No Fillers, Sugar-Free - eBay Link
NOW Foods Monk Fruit Liquid Organic, 2 Fluid Ounce (2 Pack) - eBay Link
MONK FRUIT IN THE RAW, Keto-Certified Zero Calorie Sweetener Packets 40 Count Box (1 Pack) - eBay Link
ZenSweet Monk Fruit Sweetener - 1:1 Sugar Substitute - 1lb - Zero Calorie, Zero Glycemic - eBay Link
All Purpose Granular Monkfruit Sweetener (with Erythritol) | 2x Sugar Sweetness (Net - eBay Link
NAMANNA Monk Fruit Sweetener - 1:1 Sugar Substitute, Keto, Sugar Free, Non GMO, Kosher, - eBay Link